ڈی ایچ اے فیز 8 - بلاک ایل ڈی ایچ اے فیز 8 ڈیفنس (ڈی ایچ اے) لاہور میں 1 کنال رہائشی پلاٹ 1.7 کروڑ میں برائے فروخت۔
ڈی ایچ اے فیز 8 - بلاک ایل، ڈی ایچ اے فیز 8، ڈی ایچ اے ڈیفینس، لاہور، پنجاب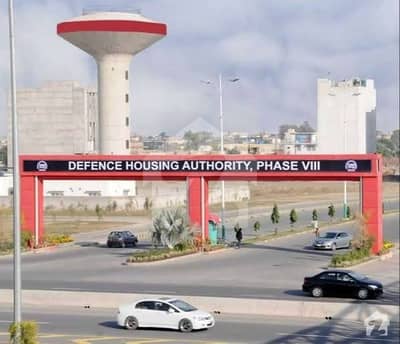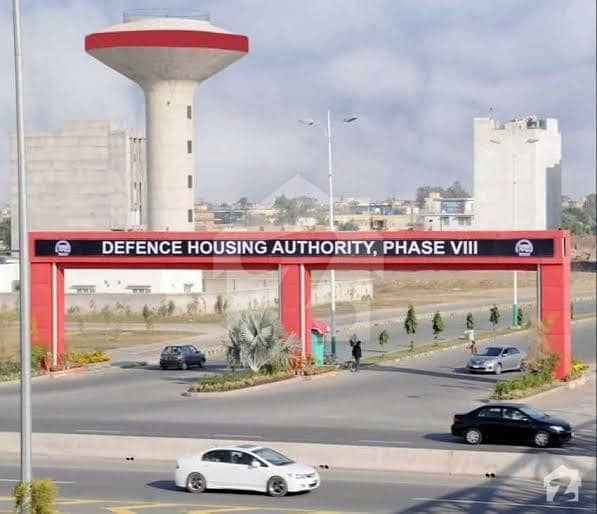 مجموعی جائزہ
تفصیلات
قسم

رہائشی پلاٹ

قیمت

PKR1.7 کروڑ

مقام

ڈی ایچ اے ڈیفینس، لاہور، پنجاب

باتھ

-

رقبہ

1 کنال

مقصد

برائے فروخت

بیڈ

-

شامل کی

1 مہینہ پہلے
تفصیل
Bhatti Brothers Offers® 1 Kanal Prime Location Plot for Sale L Block Phase 8 DHA Lahore.
Prime Location Plot For Sale Phase 8 DHA Lahore
Plot No:# 42
Area: 1 Kanal
Block: L
Demand: 170 Lac
Documents Available
Meeting Direct Owner
More Options Available in All Blocks Phase 8.


About Phase 8
This article focuses on different blocks of Phase 8. Along with the connotation of investment and varying plot prices in each block. The ex-Park view and ex-Air Avenue which came in DHA in 2008 and Z block which was announced later are not included in this discussion. Phase 8 DHA Lahore Plots have a higher price tag than Phase 6 because of its ideal place and direct approaches from Lahore.
Brief Outline
This non-possession Phase 8 DHA Lahore Plots offer most security and community living. The town planning of DHA Lahore Phase 8 Plots is different and one of its kind. It has 36 parks details are as under:
1. 5 parks in S block
2. 8 parks in T block
3. 4 parks in W block
4. 5 parks in X block
5. 6 parks in U block
6. 5 parks in V block
7. 3 parks in Y block
Phase 8 starts from Block A and ends at Block Z making a total of 22 blocks. The focus of our discussion will however, stay in 7 blocks namely S, T, U, V, W, X, and Y block.
Phase 8 has an approach from ring road, Bhatta Chowk or Phase 1 approach, Phase 6 approach, airport road approach and Barki Road approach, making it one of the easiest blocks to approach from in and around Lahore. The drive from Phase 1 to Phase 8 is only a 2.5 km drive. Similarly other routes are there according to suitability and needs of anyone.
Most people have bought DHA Lahore Phase 8 Plots with the idea of building their own home in the future. These blocks of Phase 8 were given possession in 2013. However due to certain unforeseen events the possession is delayed until 2017. It's expected for possession in 2017 and the prices are already touching that of Phase 5.
The reason is speculation, town planning, and the easy access to these 7 blocks. After taxes of it is one of the few Phases which stay almost unaffected. This in turn shows that the speculation part is only 10-15% of the real value of Phase 8 unlike other Phases of DHA Lahore.
The blocks S, T, U, V, W, X, and Y below along with recommendations are as under:

ABOUT BHATTI BROTHERS
A Bhatti brother is big name in real estate industry in Lahore, Pakistan. We are expert of dealing of properties for DHA Lahore. We have been working in this industry since last 20 years. We have large number of figure of our satisfied clients and users. Clients trust and satisfaction is our primary objective of our business.
DHA Lahore is a vital market of real estate and every potential client keeps his eye for his future investment as well as wants life with piece of mind. Our users are very important for us – whether you want to buy, sell or rent you will be preserved and behaved with professional way because we are not a business, we provide you 100% secure your future as well as your investment.
In order to achieve, the requirement of our clients and users we have renovated our web portal that is big opportunity for those who not able to come to visit us. They can easily browse their dream required property.

If you are seeking to buy or sale your houses or plots, this is the best platform, we provide you with different dynamic features. We are especially expert in dealing of rent, buy and sale of houses and plots in DHA Lahore. We have considered ourselves in a way to become a largest real estate company in Pakistan with its strong existence in native local markets around all cities of Pakistan.
We provide best platform for real estate agents and agencies, we offers subscription through our website with the option of additional features of Free advertising, whereas any subscribe user can add a limited number of listings, after which they must pay for each listing.
مقام اور سفر
نقشہ برائے سوسائٹی ڈی ایچ اے فیز 8 - بلاک ایل دستیاب نہیں ہے۔
گوگل نقشہ جات پر مقامات دیکھئے
ہوم فنانس کیلکولیٹر
اس رہائشی پلاٹ پر ماہانہ قرض کا اندازہ لگائیے۔
بینک
رجحانات - ڈی ایچ اے ڈیفینس میں سب سے زیادہ تلاش کردہ مقامات