النورآرچرڈ لاہور - جڑانوالا روڈ لاہور میں 10 مرلہ پلاٹ فائل 6 لاکھ میں برائے فروخت۔
النورآرچرڈ، لاہور - جڑانوالا روڈ، لاہور، پنجاب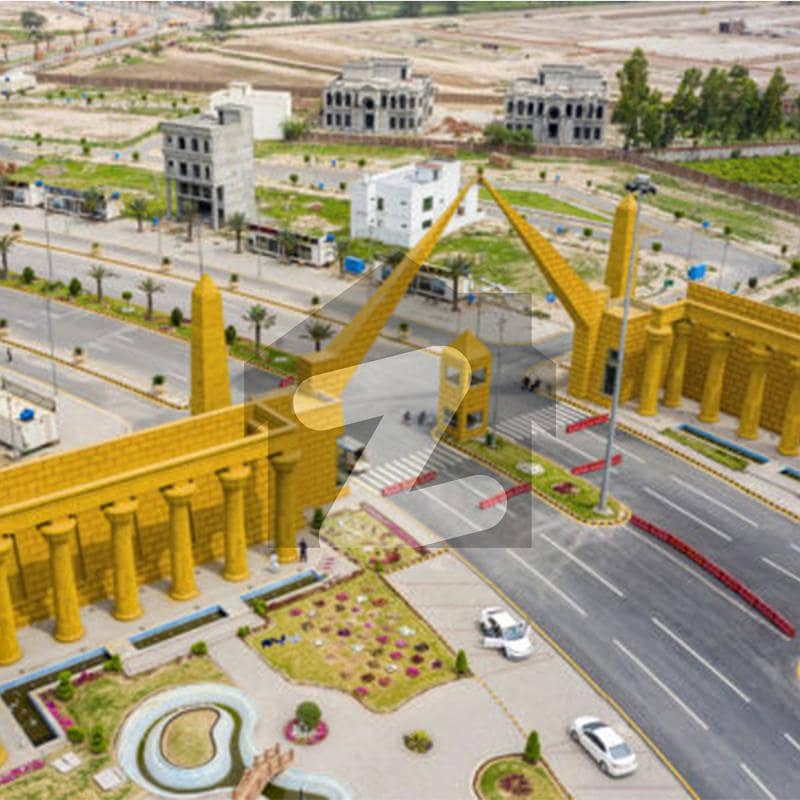 مجموعی جائزہ
تفصیلات
قسم

پلاٹ فائل

قیمت

PKR6 لاکھ

مقام

لاہور - جڑانوالا روڈ، لاہور، پنجاب

باتھ

-

رقبہ

10 مرلہ

مقصد

برائے فروخت

بیڈ

-

شامل کی

4 مہینے پہلے
تفصیل
West marina lahore executive block an opportunity to invest today

Universal property network (UPN) provides you best services in real Estate sector

Executive block is the most recent development in al-noor orchard lahore. Launched recently, it s an executive block with premium facilities and appealing opportunities for everyone. Executive block offers you the following sizes of plots

5 marla
10.11 marla
1 kanal
2 kanal
4 kanal

All these are newly launched plots with reasonable prices. For example, plots booking in west marina lahore executive block is from 4 lacs and remaining in 5 years installments.

West marina executive block payment plan
plot size total price booking amount and balloting amount (same for each) possession within 4 years 10 x half yearly installments 50 monthly installments

Plots in west marina executive block are available at booking prices. Moreover, balloting in 1 year and possession in 4 years of booking. The payment plan of the plots has 10 half-yearly installments and 50 monthly installments.

Universal property network (UPN) provides professional consultancy to real estate investors.

Investment in west marina lahore executive block

Al-noor orchard lahore is undoubted a society where investment is beneficial in all terms. Whether you are buying a plot or a villa for residence or investment gains, it will surely benefit you. But west marina block and executive block both have significant importance. These blocks are different from the first four blocks, offering mind-blowing amenities that one will love to enjoy.

West marina plots were available at booking prices, but currently, you will have to pay profit on them. On the other hand, executive block plots are good enough to invest confidently. The launching prices of plots are surprisingly low, booking with few lacs and remaining in easy installments.

The payment plan of the plots also spans over 5 years which is a good period to pay easily. Its developers had also announced possession in 4 years it defines you will have your plot in a short time.

Investing in west marina block or executive block is nothing less than a dream of profitable buying come true. The plots available, villas, and cottages are suitable for residence, investment, and rental gains.

People with short to medium budget and desire to pay in installments can confidently buy any of the options available in west marina lahore. The project plan, availability of various sizes, reasonable prices, trusted developers, all together are making these blocks perfect to invest.

Other block in al-noor orchard lahore

Al-noor orchard is a mega housing society, completely approved by lda. It has six block in total i. E. ,

A block
B block
C block
D block
West marina block
Executive block

It s a and b blocks have possession c block s balloting is done. Moreover, d block and west marina blocks are developing at the same time, executive block s development will begin soon.
So, don t wait and buy the best plots for sale in lahore available in al-noor orchard lahore. This society is safe, secure, and a beneficial option for investment growth and gains.
For booking, prices, and further details of payments, investment potential and amenities, contact us

Universal property network (UPN) is the best real estate agency in pakistan providing best services to clients in all over the world.
مقام اور سفر
نقشہ برائے سوسائٹی النورآرچرڈ دستیاب نہیں ہے۔
گوگل نقشہ جات پر مقامات دیکھئے
رجحانات - لاہور - جڑانوالا روڈ میں سب سے زیادہ تلاش کردہ مقامات