ایل ڈی اے سٹی فیز 1 ایل ڈی اے سٹی ایل ڈی اے روڈ لاہور میں 5 مرلہ رہائشی پلاٹ 42 لاکھ میں برائے فروخت۔
ایل ڈی اے سٹی فیز 1، ایل ڈی اے سٹی، ایل ڈی اے روڈ، لاہور، پنجاب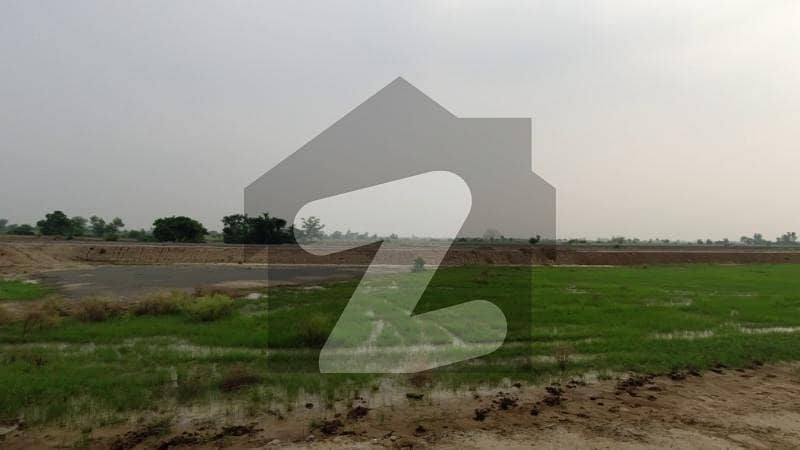 مجموعی جائزہ
تفصیلات
قسم

رہائشی پلاٹ

قیمت

PKR42 لاکھ

مقام

ایل ڈی اے روڈ، لاہور، پنجاب

باتھ

-

رقبہ

5 مرلہ

مقصد

برائے فروخت

بیڈ

-

شامل کی

3 مہینے پہلے
تفصیل
Why Buy a Residential Plot for Sale in LDA City?
The Lahore Development Authority s (LDA) project LDA City has the authority s approval and is being directly managed by it. The developer is aiming for it to become one of the largest housing societies of Lahore, following its completion. Several developers have partnered with the development authority to make this project a success including the Alpha Estate, the Urban Developers, the Pak Estate Agency, and the Maymar Housing Services. With the backing of these reputable names coupled with the LDA s approval, LDA City is sure to become a landmark housing project in the future.

LDA City aims to provide its dwellers a comfortable and convenient lifestyle at reasonably affordable prices. The high-standard aesthetical town planning hopes to assure buyers and investors that the huge project, spanning over an area of 41,000 Kanals, offers the best of the modern facilities available to over 50,000 families. The housing society is located on the LDA Road, Off Main Ferozepur Road an ideal position to access the best avenues and localities in the provincial capital.

Upon its completion, the housing society will host world-class amenities along with a modern lifestyle and promises lucrative returns for investors. Having a secure and sound potential of generating a good return on investment (ROI), the residential plots for sale in LDA City are a smart choice for exploring investment opportunities.

What are the Types of Residential Plots for Sale in LDA City?
The residential plots for sale in LDA City are primarily of sizes 5, 10 Marla, and 1 Kanal, spread across 15 Blocks (A to Q). The housing project also offers model accommodations and leisure opportunities, with around 45 of the land being dedicated to residential plots available for sale, 10 reserved for the commercial sector, and the remaining allocated to roads, parks, and other open spaces to create an ideal living environment for every block and sector.

Moreover, the development of the LDA City is planned in three phases with Phase 1, also known as the Jinnah Sector, being the starting point. Out of a total of 41,000 Kanal, 13,000 Kanal has been marked for LDA City s Phase 1, which offers residence opportunities to at least 11,000 families. This sector enjoys a 300-feet wide main boulevard.

Types of Residential Plots For Sale in LDA City
5 Marla 10 Marla
1 Kanal
What is the Sale Price Trend for Residential Plots for Sale in LDA City?
The residential plots for sale in LDA City offer great investment opportunities with high returns on investments. The starting price of 5 Marla plots is PKR 27.25 lakh and goes up to PKR 35 lakh. Purchasing a 10 Marla residential plot for sale in LDA City will set you back from around PKR 40 lakh to PKR 70 lakh. The 1 Kanal residential plots for sale range between PKR 69 lakh and PKR 1.3 crore. Prices may fluctuate as per the location of the plot (park facing, corner, and main road).

Moreover, the housing society is offering a convenient instalment plan to facilitate investors and buyers alike. It is pertinent to mention here that PKR 5,000 will be charged for documentation and processing fees.

Sales Price Trend for Residential Plots for Sale in LDA City

5 Marla
Features and Facilities of LDA City
LDA City enjoys a premium location near the last station of the Lahore Metrobus Gajju Matah along the southern part of the Lahore Ring Road. Its central location conveniently invites residents and visitors from 5 society entrances, including from the Ferozepur Road, the Defence Road, and the Ring Road.

Some additional factors that make the LDA City an ideal contender for a high-end housing scheme are its approval and supervision from the LDA, convenient and easy accessibility, 24 7 monitored security systems, underground wirings, dedicated commercial and entertainment areas. This 41,000-Kanal housing project also has dedicated areas for a health city, education city, and a sports city and adds to the list of facilitation for its occupants. Additionally, the LDA City also hosts its own sewerage treatment plant and a grid station.

Reasons to Invest in LDA City
LDA City has been planned meticulously to yield high returns in the short to medium term. Additionally, buying a residential plot in LDA City offers a safe and secure investment opportunity owing to several reasons. As per the data collected and analysed by Zameen. com, the ROI offered by Lahore s real estate industry was among the highest of all the cities of Pakistan in 2019 it stood at 6.25 .

Moreover, 80-100 capital gain was also witnessed in the last 3 years, generating the expectations of another 80-100 capital gain in the next 3 years. This housing society also offers the most affordable rates in its neighbourhood with its current per marla rate being 75 lower than those offered by other housing societies in its vicinity.

Furthermore, with this housing society being a project of the LDA, your LDA City investments come with the guarantee of unrivalled security. With the project s development work currently underway in full swing, the society management has also offered a 50 reduction on its development charges.
سہولیات
کارنر

باغ کے سامنے

فائل

قرعہ اندازی والا

بجلی

پانی کی فراہمی

سوئی گیس
مقام اور سفر
نقشہ برائے سوسائٹی ایل ڈی اے سٹی فیز 1 دستیاب نہیں ہے۔
گوگل نقشہ جات پر مقامات دیکھئے
ہوم فنانس کیلکولیٹر
اس رہائشی پلاٹ پر ماہانہ قرض کا اندازہ لگائیے۔
روایتی
اسلامک
انتباہ : ربا کی اصل شرح زمین ڈاٹ کام پر دکھائی گئی شرح سے مختلف ہوسکتی ہیں ۔ بینک کی پالیسی کے مطابق موجودہ شرح اطلاق کے وقت لاگو ہوگی۔
بینک فنانس کی رقم
PKR
29.4 لاکھ
رجحانات - ایل ڈی اے روڈ میں سب سے زیادہ تلاش کردہ مقامات
یہ پراپرٹی اب دستیاب نہیں ہے