9 Flats for Sale in Bani Gala
Close
Locations of Flats For Sale in Bani Gala
2 Bed Apartment For Sale

Two bed with attached bath. Living

...

more

Flats Available At Bani Gala

prime location margala hills view p

...

more

G-11 - Islamabad

Jasmine Suites

Starting from

Bani Gala Flat For Sale In Reasonable Price

It Has 3 Bedrooms Attached Bath, Lo

...

more

5 Marla Flat For Sale On Korang Road

Two bed with attached bath. Living

...

more

Added: 2 weeks ago

(Updated: 2 weeks ago)

DHA Phase 1 - Sector F - DHA Defence Phase 1

Roman Grove

Starting from

2 Bed Room Apartment On Main Jinnah Road-banni Gala

2 bed room apartment on 2nd floor 9

...

more

3 BED APARTMENT ON INSTALLMENT BANI GALA ISLAMABAD

BANI GALA ,3 B3D APARTMENT SUI GAS

...

more

Added: 4 days ago

(Updated: 4 days ago)

Apartment Available For Sale In Bani Gala

Coming rent 25000 Sqft 900 2 bedroo

...

more

2 Bed Room Flat Available At Banigala (iqbal Heights )

A very fine location Margala hills

...

more

Semi Completed Apartment For Sale

Semi-completed apartment Floor tili

...

more

Added: 5 months ago

(Updated: 5 months ago)
See the local trends and highlights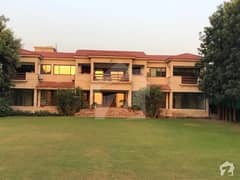 Bani Gala
Be the first to hear about new properties
Buying a Flat in Bani Gala
Islamabad, the capital of Pakistan and one of the most beautiful and highly developed cities of the country, is the dream destination for many homebuyers due to its exquisite landscapes, secure environment, high living standards, and liberal lifestyle. Initially, the city was mostly inhabited by government servants, politicians, and bureaucrats, but later, mostly due to urbanization, it transformed into a cosmopolitan city. As the population of the city has increased to a great extent, over the past couple of years, the demand for residential communities has also surged. As a result, there is a visible demand for the properties in Islamabad. Ideally located on the eastern bank of Rawal Lake, Bani Gala, in particular, has become the talk of the town.
Types of Flats in Bani Gala
There are numerous upscale and luxurious property units available in Bani Gala. Lake View Residency, Caledonia, and Astoria are some of the most aesthetically pleasing and luxuriously built low-rise apartment complexes planned in the area. The apartments, mostly 1-bed, 2-bed and 3-bed units with attached baths, are beautifully constructed and come in various sizes. The kitchen and bathroom in the flats have original Spanish tile-flooring. Builders have also used expensive Diyar wood (Deodar wood) to make the cabinets and doors. Electricity, gas, water supplies and a proper sewerage system are provided in each flat. The apartment buildings also have a ventilation system in place.
Sale Price Trends for Flats in Bani Gala
There are various apartments in Bani Gala available at different prices. A 2-bedroom flat can be bought in the range of PKR 70 lakh to PKR 80 lakh whereas the sale price trend of a 3-bedroom flat starts from as low as PKR 46 lakh, going as high as PKR 2.43 crore. The price of ground floor apartments is usually higher than of the ones located on the first, second and third floors.
Schools, Universities & Hospitals in Bani Gala
Education plays a vital role in the progress of any nation. To that end, Bani Gala aims to provide its residents the services of some of the best schools and colleges in the city, without having to travel long distances. Dar-e-Arqam, Allied School, Beaconhouse School System-Northern Region, and The Educators are some of the top-notch schools found in the residential area. Besides these, the main campus of COMSATS University is also located at a short distance from Bani Gala. However, the community still needs to construct hospitals and clinics within its premises. Almost all the hospitals in areas surrounding Bani Gala, including Shifa International Hospital, Abdul Sattar Hospital and CDA Hospital, are about a 25 to 30-minute drive away.
Facilities & Security in Bani Gala
It is a well-developed society, set in lush green landscapes, which offers world-class amenities that one looks for when looking for a home. Electricity, gas and water facilities are readily available. The apartments also offer a spacious parking area. Mosques, parks, shopping malls, etc., are located in close proximity to the community. Being home to important public figures like Prime Minister Imran Khan and nuclear physicist Dr. Abdul Qadeer Khan, the area is one of the safest in the country as the security is tight, 24/7.
Shopping & Restaurants in Bani Gala
Bani Gala may be situated on the outskirts of the city but it does not lag behind when it comes to shopping. Be it grocery items or branded clothing or footwear, one will find all sorts of everyday essentials within the community's premises. Moreover, a wide range of restaurants, offering tempting traditional Pakistani dishes to Continental and Asian cuisines, are located here. Kinara Restaurant is built at Bani Gala which has become an ideal spot for residents as well as tourists.
Reasons for Investing in Bani Gala
Buying a flat in Bani Gala is more economical than getting a plot or house. Being home to some of the most renowned personalities of Pakistan, and located in a prime location of Islamabad, small 5 marla houses in Bani Gala will cost you upwards of PKR 50 lakh. You can, however, find a suitable apartment of a bigger area within the same budget. Since it's an upscale community, potential buyers don't have to worry about the ROI as well. It's the complete package for investors.