Best Flats & Apartments for Sale in Liaquatabad
439 sqft

-

461 sqft

clear all filters
New Complete Ready Flat

ASALAM ALEKUM? SALE. READY FLAT.

...

more

450 Square Feet Flat Is Available For Sale In Liaquatabad

Flat for sale in liaqtabad b-1

...

more

Bahria Town Karachi - Karachi

Theme Park Residency

Starting from

Get In Touch Now To Buy A Flat In Liaquatabad

ASALAM ALEKUM? PORTION. VIP CONDIT

...

more

Get Your Dream Flat In Liaquatabad

Flat for sale in liaqtabad B-

...

more

North Nazimabad - Karachi

Al Rauf North Vista-II

Starting from

450 Square Feet Flat In Liaquatabad For Sale

ASALAM ALEKUM? READY PORTION. VIP

...

more

Added: 1 week ago

(Updated: 1 week ago)

Liaquatabad Flat Sized 450 Square Feet Is Available

Asalam Alekum? portion. vip Condit

...

more

In Liaquatabad 450 Square Feet Flat For Sale

1 Bad, D,d ,1 Bath , As Like New Fl

...

more

Added: 4 months ago

(Updated: 4 months ago)

Flat For Sale

Flat For Sale In Liaqutabad. Locate

...

more

Added: 12 months ago

(Updated: 12 months ago)

Liaquatabad - B1 Area, Liaquatabad

2nd Floor Flat For Sale

2nd floor flat (50 Guz) for sale at

...

more

Added: 4 months ago

(Updated: 3 months ago)

Liaquatabad - Block 6, Liaquatabad

3rd Floor Flat For Sale

3rd Floor Peacefully located away f

...

more

Added: 6 months ago

(Updated: 6 months ago)

Ground Flat For Sale

Well Furnished New Ground Flat . Tw

...

more

Added: 11 months ago

(Updated: 11 months ago)

New Construction Flat For Sale

We have the best deal on offer for

...

more

Added: 12 months ago

(Updated: 12 months ago)

Liaquatabad - Block 4, Liaquatabad

Get In Touch Now To Buy A Flat In Karachi

2 Rooms 2 Bathrooms With Roof a Pri

...

more

Added: 4 weeks ago

(Updated: 4 weeks ago)

Liaquatabad - B1 Area, Liaquatabad

In Liaquatabad - B1 Area Flat For Sale Sized 450 Square Feet

We know you were in for a treat the

...

more

Added: 11 months ago

(Updated: 11 months ago)

Liaquatabad - C Area, Liaquatabad

Flat Of 450 Square Feet For Sale In Liaquatabad - C Area

The Flat has an interior that pays

...

more

Added: 3 days ago

(Updated: 3 days ago)

450 Square Feet Flat Is Available For Sale

Grab This Auspicious Opportunity To

...

more

Added: 3 weeks ago

(Updated: 3 weeks ago)

Flat For Sale In Rs. 2,000,000

At an ideal location of Liaquatabad

...

more

Added: 4 months ago

(Updated: 4 months ago)

Liaquatabad - Block 8, Liaquatabad

Flat For Sale

Flat For Sale location Husnain Tow

...

more

Added: 5 months ago

(Updated: 5 months ago)

5th Floor 2 Bedroom Flat For Sale

2 Bedroom With 1 Bath your Property

...

more

Added: 8 months ago

(Updated: 8 months ago)

Gorgeous 450 Square Feet Flat For Sale Available In Qasimabad

If you are interested in buying a F

...

more

Added: 1 week ago

(Updated: 1 week ago)

Liaquatabad Flat For Sale Sized 446 Square Feet

Know that this Flat right here is o

...

more

Added: 3 weeks ago

(Updated: 3 weeks ago)

Liaquatabad - Block 4, Liaquatabad

Flat For Sale

Flat for sale 5th floor with roof

...

more

Added: 4 weeks ago

(Updated: 4 weeks ago)

450 Square Feet Flat In Liaquatabad Is Best Option

Grab This Auspicious Opportunity To

...

more

Added: 1 month ago

(Updated: 1 month ago)

A Flat Of 450 Square Feet In Liaquatabad

You cannot find a better deal than

...

more

Added: 7 months ago

(Updated: 7 months ago)

Liaquatabad - Block 2, Liaquatabad

New Constructed Flat For Sell

New Constructed Flate For Sell 50 G

...

more

Added: 13 months ago

(Updated: 13 months ago)
See the local trends and highlights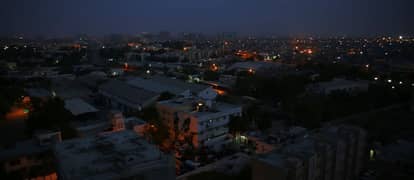 Liaquatabad
Be the first to hear about new properties
Buying a Flat in Liaquatabad Town Karachi
Residential property in Karachi is in high demand and its sale prices are increasing steadily, due to the city's explosive population with an exponential growth rate.
One of the most popular areas in the city to buy an apartment is Liaquatabad Town. It is located in the centre of Karachi and mainly consists of middle-class and lower-middle-class populations. It is surrounded by North Nazimabad on the north, Gulshan and Gulberg Town on the east, SITE area on the west, and Jamshed Town towards the south.
Liaquatabad Town has about 11 union councils, namely Nazimabad 1, Commercial Area, Bandhani Colony, Dak Khana, Firdous Colony, Abbasi Shaheed, Mujahid Colony, Sharifabad, Qasimabad, Super Market, and Rizvia Society. It has a large number of residential as well as commercial zones.
The Ismaili, Bohra, Memon, Balochi, Pakhtun, Seraiki, Kashmiri, Sindhi, and Muhajir communities constitute about half a million of its total population.
Types of Flats in Liaquatabad Town
For people having a limited budget, buying accommodation in Liaquatabad Town is an ideal option. The society is well developed, therefore, finding a good flat is not that hard. Its neighbourhoods like Sharifabad, Firdous Colony, Ishaqabad, and Aurangabad have a good range of 1 and 2-bedroom units. However, if you want to invest in a bigger space, you can also find 3-bedroom flats in Liaquatabad Town. Since it's a huge town, you will have to narrow down your choice of the location before making a purchase. In addition, you also need to plan ahead which floor would suit you in an apartment complex. Apartments on the ground floor are more convenient but those on higher levels are safer.
Sale Price Trend for Flats in Liaquatabad Town
The bedroom count is the primary factor that affects the price of an apartment. A few secondary attributes like the condition of a flat, water and electricity backups, security, and availability of parking spaces in the building also contribute to the worth of a unit. Sale prices of 2-bedroom flats in Liaquatabad Town start at PKR 17 lakh. The most expensive 2-bed apartments in the area are available for PKR 45 lakh. For 3-bedroom flats, you need to have a budget between PKR 26 and PKR 55 lakh.
Facilities & Security in Liaquatabad Town
There are 7 police stations that are responsible for maintaining law and order in Liaquatabad Town, Sharifabad, Super Market, Nazimabad, Gulbahar and Rizvia. From water to electricity, almost every basic utility is sufficiently provided to the people living here. The infrastructure has some flaws, as is the case with most of the densely populated areas in the city. In addition, Liaquatabad Town has six Imam Bargahs, three churches, three jamatkhanas, four graveyards, five post offices, a railway station, and around seven operational libraries.
Schools, Universities & Hospitals in Liaquatabad Town
In each block of the community, there are a number of government and private sector schools serving students of all backgrounds and ages. Iqra Academy School, Anjuman School, Zahoor School, Shaheen English School, Pakistan Grammar Secondary School, Liaquat Public School, and Oxford Grammar School are a few important names in this regard. The most accessible institutes of higher education include Riaz Govt. Girls College, Bahria Foundation College, Sir Syed Govt. College for Women, and Govt. College for Men.
Liaquatabad Town has Abbasi Shaheed Hospital, which is one of the top public hospitals in Karachi. Other healthcare facilities of the area include Sindh Government Hospital and Imam Zain ul Abedin Hospital. The town also features ten separate dispensaries.
Shopping & Restaurants in Liaquatabad Town
The markets in Liaquatabad Town are known to have some famous jewellery, shoes, clothing, birds, and furniture shops. A few vendors have been running their music shops since the 60s. In recent years, it has become a central shopping area, even more popular than Saddar. From wedding dresses to everyday clothes, this area has it all. Some popular shopping centres and markets include Firdous Shopping Centre, Nerang Shopping Centre, and Rizvia Market.
When it comes to food, the neighbourhood is home to some of the oldest biryani and achar shops. In 2018, Ghousia Nalli Biryani gained much attention. Other eateries include Bismillah Restaurant, Café Noor, Mashallah Meerath Kabab, Food Lab, Dehli Muslim Kabab House, Kala Lassi House, Rasheed Quorma House, Mumtaz Nehari, and AA Food Center.