Property for Sale in
Karachi
Results 547,142
About Property in Karachi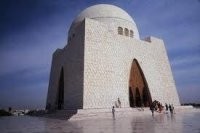 The bustling city of Karachi has always been awe-inspiring for tourists and even the metropolis's own residents. It is popularly believed that a person who has resided in Karachi is seldom likely to choose another city in Pakistan for residence. Being home to several multinational organisations, a thriving trade and business sector, and a large and diverse population, property in Karachi is in high demand for both commercial and residential purposes.
Karachi real estate is versatile and dynamic, as it offers residential and commercial users a number of options, exceeding those found in other cities. While property in Karachi includes huge bungalows and smaller villas, the realty sector also offers plots in Karachi and flats in Karachi, ensuring that everyone is accommodated with a suitable property option. However, it is also widely believed that purchasing property in Karachi is never a piece of cake as prices have skyrocketed because of immense demand.
Purchasing a house in Karachi in a posh and popular area requires a substantial amount of money, and this staggering amount is often not within the reach of middle-income groups. Thus, many people choose to live in flats in Karachi because they are a more affordable and a more convenient option. Moreover, as the number of Karachi projects increase, residents have the discretion to choose from a number of property options.
While some flats in Karachi are affordable and cater to the needs of the low- and mid-income groups, Karachi real estate also offers the option of luxury apartments which are fully equipped with modern facilities and amenities and are often more impressive than individual houses in Karachi. People choose to live in these apartments instead of purchasing individual bungalows for security purposes and because they are able to avail extra facilities such as club memberships, swimming pool and gymnasium access, and other conveniences that are not available in individual houses.
However, some people are of the opinion that the residents of Karachi choose to live in flats in the city because of the high rates of Karachi real estate. As most of the city's population cannot afford the overwhelming price of property in Karachi, there is a dire need for affordable housing options in the city. Cheaper property options are chosen by low-income groups, labourers, students, and other people belonging to similar categories. Industrialists, businessmen, and white-collar workers are usually able to afford the more expensive property options and those that do not wish to purchase property, opt to rent it.
Property in Karachi will always be in high demand as the realty sector is always in the process of getting new Karachi projects on board and the opportunities the city provides will always be an added attraction for people who are considering migrating to the city. As the largest city of the country of Pakistan, the amazing city is also an international trade hub and provides many commercial property options as well. Investors and genuine buyers who wish to purchase property in the busy metropolis should properly search all the property options available on Zameen.com and contact real estate agents in Karachi.
---
Zameen in Karachi
Zameen is the largest Karachi property portal providing up to date
real estate homes in Karachi
. If you are looking for Karachi real estate homes then Zameen is the ideal resource for your property needs.
To Sell or lease property in Karachi
: Please
register
for free and submit properties in Karachi.
To buy or rent property in Karachi
: Please
register
for free and leave your requirements in the wanted section.