16 Flats for Sale in Eden
Close
Locations of Flats For Sale in Eden
3 Marla Double Apartment (Structure) At Edenabad

Structures are available with posse

...

more

Added: 3 weeks ago

(Updated: 3 weeks ago)

3 Marla Lower Portion for sale Modern Designed

Beautiful Independent House of 4.5

...

more

Added: 1 week ago

(Updated: 1 week ago)

Gulberg 3 - Block L - Gulberg 3

Residence 15

Starting from

3 Marla Apartment Available For Sale In Eden Abad

3 Marla 2 Bedroom 1st floor Apartme

...

more

3 Marla Excellent Flat In Beautiful Location Facing Park For Sale

Description AL NOOR ESTATE OFFERS E

...

more

Added: 1 month ago

(Updated: 5 days ago)

Raiwind Road - Lahore

Icon Valley Phase 2

Starting from

Eden Lane Villas 1 Block B, Eden Lane Villas 1

3 Marla Excellent Flat In Beautiful Location Facing Park For Sale

Description AL NOOR ESTATE OFFERS E

...

more

Added: 1 month ago

(Updated: 1 month ago)

3 Marla Excellent Flat In Beautiful Location Facing Park For Sale

Description AL NOOR ESTATE OFFERS E

...

more

Added: 1 month ago

(Updated: 1 month ago)

3 Marla Excellent Flat In Beautiful Location Facing Park For Sale

AL NOOR ESTATE OFFERS Eden Villas 1

...

more

Added: 1 month ago

(Updated: 4 weeks ago)

Eden Lane Villas 1 Block B, Eden Lane Villas 1

3 Marla Excellent Flat In Beautiful Location Facing Park For Sale

Description AL NOOR ESTATE OFFERS E

...

more

Added: 1 month ago

(Updated: 1 month ago)

3 Marla Double Unit Structure For Sale In Eden Abad Lahore .

3 Marla Double Unit Structure For S

...

more

3 Marla Double Storey Uncomplete Flat Structure Available For Sale In Eden Abad Lahore.

3 Marla Double Storey Flat Uncomple

...

more

Eden 2 Bedroom Apartment On Easy Installment Plan Available For Sale

edenabad main alternate pine avenue

...

more

Added: 1 week ago

(Updated: 1 week ago)

675 Square Feet Flat In Eden For Sale

2Bed 1Bath TV Lounge kitchen Secur

...

more

3 Marla Ground Flour Flat Available For Sale In Edenabad Extension

3 Marla Ground Flour Flat Available

...

more

5 Marla Apartment For Sale Eden Lane Villas 2

5 Marla apartment for sale Eden lan

...

more

Added: 5 days ago

(Updated: 4 days ago)

Eden Lane Villas 1 Block A, Eden Lane Villas 1

3 Marla Excellent Flat In Beautiful Location For Sale

Eden Villas 1 Flat A, Upper 2 bed r

...

more

Added: 2 weeks ago

(Updated: 2 weeks ago)

3 Marla Apartment For Sale

Facilities Near by Ring Road (Lak

...

more

Added: 6 months ago

(Updated: 5 months ago)
See the local trends and highlights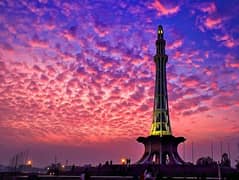 Lahore
Be the first to hear about new properties
Buying a Flat in Eden
Eden Housing has been providing residents of Lahore with the perfect home moving options for over 35 years. With a modern style of construction and a range of amenities, the housing societies offered by the company are a class apart, especially for those who wish to enjoy convenience at their doorstep at an affordable cost. Spread out all over Lahore, there are many real estate investment opportunities available in Eden. While some families may prefer to live in Eden's villas, others might find living in flats to be more convenient.
Types of Flats in Eden
Lahore's real estate is known for its diversity when it comes to buying houses. Eden's housing schemes maintain the status quo and ensure that you can find the home you want without any compromises. While this project mainly caters to houses and villas, you can find a flat in some of the residential communities built by the developer. Two of the neighbouring housing projects to consider when buying a flat with Eden are Edenabad and Eden Lane Villas 2, both of which offer 2-bedroom apartments for sale. A 1-bedroom flat is also available for sale in some of the other housing projects.
Sale Price Trends for Flats in Eden
The city of Lahore is no stranger to constant development and expansions and as such, real estate values continue to fluctuate. A 2-bedroom flat in Eden's project can cost you anywhere between PKR 16.5 to 34 lakh, depending on the society you choose and the features of the apartment in question. Generally, if the current owner has spent considerable money in renovating the flat, then they will ask for their money's worth when they put a property up for sale. A flat in Edenabad can be bought for PKR 16.5 to 21 lakh while an apartment in Eden Lane Villas 2 can cost PKR 22 to 34 lakh.
Schools, Universities & Hospitals in Eden
Learners' Nest School, Pak Turk School and The Savvy School are a few of the educational institutes that you will find nearby if you choose to buy a flat in Eden's housing community. Lahore School of Nursing and Lahore School of Architecture are two of the institutions offering specialised degrees, while University of Lahore, Beaconhouse National University, Riphah International University and more, are also located close to the residential colonies built by Eden for flat owners. Bahria International Hospital and Mumtaz Bakhtawar Hospital are two of the hospitals in the surrounding area.
Facilities & Security in Eden
Eden Lane Villas 2 and Edenabad are built adjacent to each other and are accessible via the Lahore Ring Road that ultimately connects them, not just to the M2 Motorway but also to the National Highway, while also offering convenient commute throughout the city. As these are gated communities, security is not a matter of concern. Most flats have their own utility metres installed and also offer parking space for your car. The societies are built to ensure that the residents can live luxuriously and enjoy all the basic amenities close by with commercial areas and parks situated within the housing projects.
Shopping & Restaurants in Eden
Emporium Mall, Pace Shopping Centre and Packages Mall are a few of the centres that can cater to your shopping needs. Stores located nearby and within these malls include Levi's, Reebok, Khaadi, Miniso, and more. There are also several general stores and marts located in the vicinity for grocery shopping. Restaurants near Edenabad and Eden Lane Villas 2 include Ayubi Restaurant, Spicy Mango Restaurant and Domino's Pizza. Other fast-food eateries within the city that you can head towards are McDonald's, Burger Chalet, and Burger King.
Reasons for Investing in Eden
Offering apartments in a number of developments, Eden's housing schemes are the best fit for flat owners. This is because the projects provide luxury, convenience, comfort and the chance to own your apartment in a modern and secure community. With well-paved roads that connect you to all the major parts of Lahore and beyond, the commute would not be a problem either. Lahore also offers plenty of parks and entertainment opportunities for families, such as the Lahore Wildlife Park and Lahore Zoo, ensuring that you always have a way to escape into nature when needed.