Property for Sale in
DHA Defence Lahore
Results 241,248
About D.H.A Lahore (Defence)
Overview

Community Life

Transport

Attractions
Overview of DHA Lahore

Established since 1975, Defence Housing Authority, also known as
DHA Lahore
is the most desirable locality of the provincial capital. The society was initially meant for retired and serving officers of the armed forces but because of the high standard of living, it soon grabbed the attention of Lahore's elite class and now most of the residents of DHA Lahore are civilians. In
Lahore real estate
, DHA Lahore holds a special status. Because of the increasing demand and value of property in DHA, the society has expanded beyond Phase VIII.
DHA offers its residents a peaceful, clean, and secure environment studded with world class amenities and a variety of recreational activities. Almost all housing societies in Lahore and other major cities of Pakistan are now following the trends set by
Lahore DHA
decades ago. The investors and stakeholders of Pakistan real estate too believe that a housing society, which does not offer similar features, fails to get buyers' and investors' attention. Each sector in Lahore DHA is well planned and provides amenities such as mosque, green belts, parks, markets, carpeted roads lined with trees, well kept sideways, and a proper garbage disposal arrangement.
The residents of D.H.A Lahore find it hard to live in other parts of the city as noise and atmospheric pollution makes it difficult for them to adjust elsewhere. The tap water in DHA is many folds better than the filtered and processed water available at various filter plants of the city. Every sector in
DHA Lahore
has an internal security system where each lane has a guard of its own. The residents of these sectors pay security fee for guards as well as the security measures provided by the authorities. DHA security and maintenance team is just a call away. All of these factors and more make it the finest Pakistan property.
To meet the increasing demands of people wanting to live and/or invest in
DHA Lahore Pakistan
the society is expanding. From initial four phases, Defence has now reached beyond borders of Lahore and several villages and towns located in the peripheries of the city have now become a part of the society. Almost all plots in Phase VI, VII and VIII are booked or sold and construction of many houses has already begun. Development work has nearly finished in Phase VIII, & IX and the booking for 5, 10, 20 and 40 marla plots has started. Phase X is likely to be launched soon but its details are not revealed yet and it will of course be closer to Phase VIII and IX.
The investors and businesses which could afford to buy property in Lahore real estate areas closer to the east and south of Lahore DHA, have been cashing on their luck as their lands became part of the ever-expanding DHA Lahore Pakistan. This formula has been successful, which is why the property value in adjoining areas has increased by many folds. Those who owned agricultural land in Barki, Jhalaran, Gobin Pura, Dhira, Bhart, Jindri, Malak Pur, Dahuriwala, Padri and Sado have become billionaire today as hectares of their land were sold on high per marla price because of its proximity with DHA's extended phases, airport as well as other housing societies.
You can check the available commercial and residential houses and plots in
DHA Lahore
on Zameen by scrolling up and browsing this page.
Community Life in DHA Lahore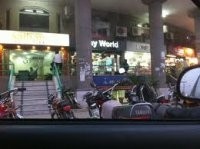 Life might not be a bed of roses but in DHA Lahore, it is as close to that as it gets. DHA is that one society in Lahore real estate sector that is the epicentre of a thousand dreams of people. It is where everyone dreams to have a home of their own, set up a business, and relocated to have a million rupee address. Living in the absolute prime society of Lahore is nothing less than a privilege that has mostly been granted to both the powerful rich and the famous. From celebrities to politicians, from cricketers to movie stars, DHA Lahore is a magnet that attracts only those who can afford it.
Over the last decade or so, DHA has expanded rather uncontrollably. Where not too long ago it only had Phase I, II, III, IV and it V, in what almost seemed overnight, it burgeoned to Phase VI, VII and VIII. Given its immense popularity and the fact that Phase IX and X are also in the pipeline, one can imagine just how frantic is the demand for properties in Lahore DHA. Most of the prospective buyers interested in making a home of their own in the society are overseas Pakistanis who find that the colony is the closest in Pakistan that can be at par with their living standard abroad.
Lahore DHA is characterised by its wide, clean road network which is a welcome feature that Lahoris mostly find lacking in some of the other communities. These wide roads ensure the flow of traffic within the inner lanes and streets of the society with loads of parking space. While traffic is not an issue for the internal lanes, main boulevards of the society are getting exceedingly busy especially during the rush hours. The masses pouring into DHA during the office hours strangulate the capacity of roads. If your workplace or school is outside of the DHA, then it is probably a good idea to leave a bit earlier than usual to make it on time.
There are literally numerous schools in and around the DHA area. Defence Public School has two separate branches for both girls and boys which have hundreds of children enrolled. Both of these schools have their own colleges as well. The Defence Degree College for Girls and another one for boys offer quality higher secondary education. For children who do not study at these schools or colleges, DHA offers air conditioned school bus service to pick and drop them to their homes in the DHA. This service is really handy for both parents and children since it's affordable and convenient.
DHA is generally associated with lavish entertainment and leisure activities so if you're an outgoing person, you would never really run out of things to do. The area is dotted with parks of all scales and proportions. If a leisurely stroll isn't quite your thing then you can join the Defence Community Centre and get your dose of fun. It's fully equipped fitness centre, multipurpose sports complex and state of the art swimming pool are all designed to keep you in the best of shape. The community centre also hosts various important events and functions in the neighbourhood.
If you have the taste buds that demand more than what is offered at these events, you can pick and choose from the hundreds of available restaurants. DHA Lahore is literally teeming with quality cafes and eateries. These restaurants not only serve the hungry diners of the local community but also make plenty of revenue from people flocking from other areas of Lahore who come to DHA since they know it offers the best of everything.
DHA Cinema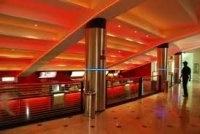 During the late 2010s, the DHA Lahore officials found themselves faced with the long standing demand from its residents to fulfil the entertainment needs. Complying with this demand, the Defence Housing Authority officials transformed the auditorium of the Defence Public School for Boys into a public cinema and equipped it with state of the art machinery. For a while, this cinema was also used by the school administration to conduct and hold various functions and ceremonies of its own. Now however, the cinema is open to public and is showing a number of movies every week which the whole family can enjoy.
DHA Cinema, being a state of the art movie theatre in DHA Lahore Pakistan, offers not just some of the best and the most anticipated movies, but also offers an experience that remains unique to it. Centrally air conditioned arena of the cinema in Lahore DHA offers a beautiful gallery which overlooks the open meal counter. The meal counter is a neatly kept, well lit modern open counter canteen which offers just about all kinds of traditional 'cinema foods'. You can get sandwiches, nachos, popcorns (buttered or plain), hot dogs, coffee (hot & cold), fizzy drinks, slush, mineral water and packaged snacks.
Initially, Mandviwalla Entertainment was running the cinema but when the place was shut down because of security concerns, the contract of the company expired. When the cinema finally opened towards the end of 2011, the Defence Housing Authority took control of the operations. Now it is a completely DHA owned and operated facility offering multiple forms of entertainment all around. Before the DHA authority took charge of the cinema, it already had a digital projector installed but people did not fully get to enjoy the show since it was shut down soon after.
Now that the facility has finally reopened, it has brought along several bits of great news for cinema goers. DHA Cinema has now become one of the very few auditoriums in Lahore real estate to offer both 2D and 3D movies. The 3D 4K cinema obviously has different ticket prices for 2D and 3D movies. Although the ticket prices are subject to change but the current rates are as follows. For a 2D movie, ticket costs Rs 350 per person. For 3D movies, it is Rs 450 per person. 3D glasses for digital 3D movies can be bought for an additional Rs 200. You can keep these disposable glasses for future use if you like since you've already paid for them.
Tickets can be bought at the booth window which is just beside the entrance way. To keep the cinema family friendly, the entrance is barricaded and only people with tickets on them are allowed to enter the cinema gallery. For security reasons, there is a metal detector at the doorway. As a general rule, it is not allowed to take photographs in the gallery or in the projection room before, during and after the movie show but people are often seen taking pictures standing next to the promotional posters of the various movies posted on the walls here and there. DHA cinema has a website of its own, which you can check to see movie schedules and show timings.
Security Measures Taken in DHA Lahore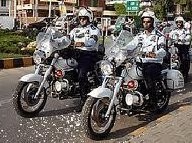 One of the many reasons why DHA Lahore enjoys such a strong position in the Lahore real estate sector is its sound security plan. Because of the increasing street crimes reported in DHA, DHA Security Company was founded in 2007. This company aims at protecting DHA citizens by implementing bylaws and assisting police to curb crime. Other than the patrolling police, DHA security vans also patrols during night hours to assure security for the property, assets and life of the residents.
These measures have been quite significant in reducing the number of incidents such as mobile snatching, car snatching, robberies and street thefts. Before the authorities came up with a plan to curb the increasing crime rate in DHA, dozens of incidents of mobile and vehicle snatching were reported while hundreds of them remained unreported. Most of these incidents occurred after Isha prayers because of the lack of people and traffic during the night time making inner streets of DHA sector vulnerable.
Most of these crimes include a bike and two men standing in dark corners of the street, pounding on unsuspecting victims and depriving pedestrians of their mobile phones, wallets, jewellery, and watches on gunpoint. This entire scene usually takes a couple of minutes and before the victim gets a chance to seek help from one of the houses on the right or left, the robbers are gone. However, the measures taken by DHA officials are paying off and the rate of street crimes has gone considerably low.
DHA Security Company comes up with new security plans and means to ensure the security of DHA residents and their property and makes sure that it gets the consent of the majority of DHA residents before implementing the proposed strategy. Leaflets and brochures are published and circulated in every house along with a form where the head of each family is asked to vote for the options that he/she finds better. A regular meeting is held at the DHA community club where residents of different sectors and phases are invited to discuss the matters that concern them.
Overview of Transport in DHA Lahore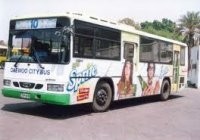 DHA Lahore Pakistan established in 1975 is a residential community which at the moment comprises of 150,000 residents in its vicinity. It is probably the highest quality providing and the most trusted residential development in Lahore, if not in all of Pakistan. Lahore DHA is a hub of commercial activities in Lahore. Everything from offices to supermarkets and food courts are located in DHA and thousands of people travel in and out of DHA every single day.
Efficient and affordable transportation is very essential when it comes to high speed routines in this 21st century. This is why DHA Lahore has a very good road system. Due to the fact that the DHA property is aimed at being on the top when compared to the whole of Lahore Real estate, the developers have made a very reliable and good interconnected road system which leads people all throughout the development so people can easily find their way, and also leading to every surrounding area outside of DHA.
Due to the fact that mainly well-off people live in this development, it is understandable that they all have their personal transport modes which they generally prefer to use over other public modes of transport. Having independence in where and when they want to go, with the added comfort of their own vehicles is much more preferred by many residents living in DHA.
People who don't have their own vehicles to get around choose public transport. The good road transport makes it possible for many forms of public transport to function efficiently within DHA. Firstly, there are many bus stops located at different points within the development, so people in different parts of the development can all avail the bus service which leads to a few points within DHA and can also take you to virtually every part of Lahore that you would want to get to. The Daewoo bus service is one of the main bus services operating within Lahore that has its routes going through DHA. It is a very efficient system which has buses passing through any certain bus stop after every fifteen minutes, so people don't have to wait for longer periods at a time for their desired bus to come, and it also reduces congestion at bus stops as well as inside the buses themselves. This bus system is very beneficial for many workers who don't have their personal transport and thus get an efficient system to travel by to their respected workplaces.
Apart from the bus service, there are also other forms of public transport available for use in DHA. There are rickshaws always being driven around by their owners all around the development. Anyone can avail the services of the rickshaws at any time because they usually can be stopped at any point in DHA for a speedy mode of traffic other than the local buses. Employed people use them as a conveyance for going and getting back from work. It isn't exactly the cheapest form of transport, but good enough for a lot of people.
DHA has recently launched its very own bus service which operates within the vicinity of DHA, covering Phase-I to Phase-V. This provides the residents of the development with a lot of benefits. Anyone can avail this comfortable mode of transport at cheap rates and go to virtually any area they desire within the developed areas of DHA, Providing workers and pedestrians with a secure and reliable source of transportation.
There are also taxis now operating in DHA Lahore, since the government started an employment scheme in Lahore, giving taxis to unemployed people to start making a living for themselves and their families. This has also helped the residents a lot as they now have many varieties of transport to choose from for their daily travels.
A transportation system within DHA Lahore is very well established. The road system is built to perfection, leading to all areas in DHA and routes leading out to all corners outside DHA. Whether going to and coming back from work is your essential or sending your kids to school, if you can't do it yourself then there are a wide variety of other modes of transportation that can be used.
Attractions in DHA Lahore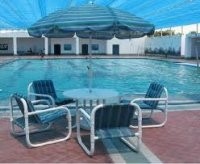 Because of being the most fashionable and posh area to live in Lahore, DHA is bound to be attractive. In fact, the list of attractions in DHA is huge and rather captivating, making it one of the most frequently visit areas of eastern Lahore and also a notable one in Pakistan real estate. Although the leisure, entertainment, shopping and dining spots in DHA are primarily targeted towards its residents but many of these facilities are also open to people from other areas. For this reason, the weekends are especially crowded in the commercial areas of Defence Housing Authority, Lahore.
The types of places to hangout in DHA might appear limited to some because the society is essentially a residential one and lays much stress on keeping its environment peaceful for its residence. To maintain the peaceful ambience here, DHA is perfectly planned, this is why, no matter how crowded and noisy the markets, and main roads here are, the dwellers of internal lanes enjoy complete calm. The aura of the commercial market and leisure spots in DHA too is very distinctive, making them rank high on the list of modern hangouts in Lahore.
In DHA Lahore, there is no shortage of grocery stores, bakeries, restaurants, banks, gift shops, designer outlets, shops meant for apparels, fashion wear and jewellery, and brands dealing in home ware. In fact, most of the items, meant especially for the rich and famous, are available in commercial markets of DHA, attracting avid shoppers and status conscious buyers from all over Lahore and sometimes from other cities too. These artistically lit commercial markets are spacious, inviting and full of surprises for those who know the art of spending.
When it comes to listing the attractions in DHA Lahore, every sector has one, meant for kids and ladies who live nearby. We are talking about the green belts and parks that not only add to the beauty and freshness of each sector but also serve as the hangout spots for the residents. These parks are maintained by the Authority and have swings for kids, benches for their parents as well as small walking tracks. Each evening, these parks sprung to life and echo with happy children shouting and giggling under supervision of their parents.
The most widely visited and known attractions in Defence are located in commercial markets, of H Block, Y Block, Z Block, and T Block. These markets are home to a variety of shops and service centre that serve a great number of people on daily basis. Y-Block market is the most prominent commercial district in DHA and is home to some very popular addresses such as HKB, Potpourri, Al Fateh, ChenOne, Ehsan, Stylo, Junaid Jamshed, and Kayseria. Y Block is also home to many branded shoes, handbags, and designer jewellery outlets. Some Chinese restaurants, fast food eateries, and restaurants specializing in local cuisines also add value to the commercial property in DHA Lahore.
The H Block Market, being the first and the oldest commercial district of DHA, also attracts great attention. Among the regular visitors, Food Street H Block Market remains the most attractive lane here. Many juice corners, ice cream parlours, take away and dine in restaurants add to the lure of this market. Some of the more notable eateries in this lane include Jaidi, Ice Land, Cock & Bull, Chopsticks, Candle Light, Hot & Spicy, Little Chef, Ginos, and Tandoor.
Other than known shops and popular restaurants, DHA Lahore is also home to many gymnasiums, spas, salons, beauty parlour, fitness centres, private clinics, and children's play area. The addition of notable names in DHA's commercial sector has increased the value of its property in Lahore real estate many folds. According to certain estimates, the asking sale price of plazas in DHA's prominent commercial markets is over Rs 20 million and per month rent of same plaza crosses Rs 2.5 lac.
Any investment in DHA Lahore ensures all time high returns. Zameen helps you make best move in this regard. Scroll up and browse this page for more information on DHA Lahore properties.
---
Zameen in DHA Defence
Zameen is the largest DHA Defence property portal providing up to date
real estate homes in DHA Defence
. If you are looking for DHA Defence real estate homes then Zameen is the ideal resource for your property needs.
To Sell or lease property in DHA Defence
: Please
register
for free and submit properties in DHA Defence.
To buy or rent property in DHA Defence
: Please
register
for free and leave your requirements in the wanted section.