Property for Sale in
Faisal Town
Results 5,473
More About Faisal Town Lahore
Overview of Faisal Town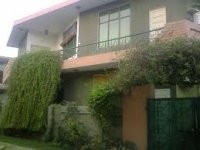 Faisal Town
is one of those housing societies of Lahore which have gotten a remarkable facelift over the course of the last few years. Not too long ago, the development was an average neighbourhood for middle class families which lacked the glitz and glam and/or an urban feel. Today however, a lot has changed as wide roads have carpeted the previously broken dirt paths and entertainment centres that have been erected all around the area. Faisal Town Lahore has quickly evolved to become one of the major residential areas and has several other really important residential colonies in its neighbourhood.
Two major communities of the Lahore real estate sector, i.e. Model Town and Johar Town touch Faisal Town's peripheries. The last few years have given a much needed boost to the prices of property in Faisal Town because of the rapid development. The community is planned in a way that all four of its residential blocks, (A, B, C, D) have 1000 houses each. This equal division of residential units in all four of its blocks ensures somewhat equal distribution of population along with an even allocation of resources as well. This careful planning has paid off and worked well to the advantage of the dwellers as it has kept any specific block from being a little too overcrowded.
Lahore Faisal Town
has the kernel features which characterize pretty much all nicely planned residential colonies in Lahore. All four of Faisal Town blocks have several parks of their own along with mosques which host the faithfuls who dutifully offer their prayers in the mosque. One of the famous mosques in the area is Abu Bakar mosque which is a fairly big mosque in A Block. Be-izn-Alah and Kotha Pind Masjid are two of the rather large mosques of B Block. This block also has the Milad Park, which is the centre of several picnics and family outings for the dwellers.
Although all of the blocks of Faisal Town have market places and shopping centres of their own, the biggest market of Faisal Town, the Civic Centre, is located in C Block. Other than these, there are several general stores in the area which cater to the daily grocery needs of the dwellers and so they do not have to travel far away to buy the basic necessities of life. Speaking of getting all the good things at a walking distance, Faisal Town is home to a number of educational institutions as well. St Anthony's High School, National University of Computer and Emerging Sciences, Cathedral School and Government Girls School are some of the notable educational institutions of the area.
The surrounding areas, especially the roads of Faisal Town are becoming increasingly commercial, boosting the realty price of the area. The fact that medical facilities too are easily available make it a plus for the residents. There are several private hospitals working in the area. C Block has a trust hospital of its own which is called Khair-un-Nisa Hospital. The several smaller clinics in the area work with professional doctors who treat patients with non-surgical cases and small illnesses.
All in all,
Faisal Town Lahore
offers a decent neighborhood for the middle class families especially because it is packed with all the basic facilities of life. The affordability factor also makes it a community of preference for various middle class folks who are after family friendly neighborhoods with good schools in the vicinity. In this regard, Faisal Town offers it all! It has good schools, parks, health care facilities and is not that far away from major business centres in Lahore. If you too are looking for Faisal Town property, you can browse Zameen and find what you're looking for.
---
Zameen in Faisal Town
Zameen is the largest Faisal Town property portal providing up to date
real estate homes in Faisal Town
. If you are looking for Faisal Town real estate homes then Zameen is the ideal resource for your property needs.
To Sell or lease property in Faisal Town
: Please
register
for free and submit properties in Faisal Town.
To buy or rent property in Faisal Town
: Please
register
for free and leave your requirements in the wanted section.