Property for Sale in
Model Town
Results 12,976
More About Model Town Lahore
Overview of Model Town Lahore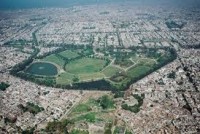 Fused with a combination of huge mansions, beautiful homes, parks, restaurants, wide roads, area clubs, schools and colleges,
Model Town Lahore
is a complete package that offers perfect community living. If you start counting the oldest towns of Lahore, count Model Town in. As you drive through Ferozepur road towards the Kalma Chowk Flyover, you would come across thousands of commercial buildings, hospitals, bus stations and sports stadiums. Nothing is far away if you have a house in Model Town Lahore. The moment you drive down the flyover, turn right and a completely new world will envelop your being. A big welcome board is welcoming enough to start your interesting journey for a house hunt. The area of the politicians has to be well maintained, clean and beautiful. Model Town Lahore explains the concept well enough!
Apart from the traditional welcome board, a huge petrol pump on the right marks the presence of life in the area. As you move further, the famous Nawaz Sharif Park soothes your senses. The well-manicured grass, huge trees offering their shades to the passerby's, couples sitting on wooden benches and the ducks straight out of the water give a view of a very soft Lahore. Another famous Lahore real estate park is the Model Town Park in C- Block. Drop by in the early morning or when the sun sets and you will see the park flooded with children, teenagers and older people. Visit it once and you will see that children love to enjoy the boating rides, running around and playing insane games. It is really easy to judge the teenagers in school uniforms, that they have bunked their schools, for a few hours of enjoyment. Old men and women are seen around jogging, either to loose weight or due to some medical concern. The park defines Life.
Lahore Model Town
is a huge residential area and is divided into block structure, for instance, A-Block, B- Block. Each Block has its markets, playgrounds and other amenities etc. The famous C-Block Market or the Bank square offers you almost everything in the world. You name it they have it. From every bank in the country to every dining out place, the C block market offers you everything that you need. Bookshops, sports stores, grocery shopping and coffee shops all make it an important market. For a coffee treat visit Gloria Jean's or visit Pizzerio to go all cheese-crazy. Kitchen Cuisine will make you the best cakes in the world. Shop 89 or the Goshi restaurant offers you desi and affordable food. The vendors for spicy treats such as the Dahi Bhalay and the Gol Gappay offer equally good food as any other shop. Ranging from cloth shops to the high quality shoe shops, the market offers you all that you need. The D-Block market offers the world's best, mouth-watering BBQ. If, by any chance you visit model town, don't miss out on the really juicy tikkas and Kababs.
The house structure of the area is big and grand. There would be no house that would be less than 10 marlas - lesser than that might be very rare or not possible. Almost all houses have a huge lawn and parking spaces. The interior is well designed by professionals and architects have done their best to utilize the available space. Maximum number of rooms are designed and apart from that building a double storey house is a common trend, too, so that a maximum number of family members can be accommodated easily. Nearby places to Model Town are the famous Link Road, Township and Johar Town. The Link Road links Model Town to Township and Johar Town. Shopping facilities are numerous on the Link Road. Famous shopping outlets such as Makro, Pace, Victoria are a part of the area. Without second thoughts they have made life easier for the residents of Model Town.
So, it would be one of your wisest choices if you plan to build or purchase a home in Model Town, Lahore. It falls in the list of Lahore's most favourite and sought-after residential places.
Community Life in Model Town Lahore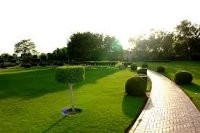 Model Town Lahore boasts a life of both luxury and privilege. It is one of the oldest housing societies of Lahore that have somehow managed to hold their charm for the residents. As its name goes, Model Town Lahore indeed is a model for the rest of the housing societies in Lahore real estate sector. There are a lot of housing societies which boast wide roads, huge trees on roadsides, massive parks, an array of restaurants, community clubs, educational institutes and everything else but Model Town was that one community which started it all. Because of its impressive history, the project still is a massive magnet for those who can afford to buy a home of their own here.
Today, almost everyone who has money runs to buy a home or property in DHA. This trend has ripped DHA Lahore of its exclusivity element. Model Town however, still has it. What comes with this status is a class that is unique to it. There are not many housing societies in Lahore that sell plots exceeding 500-1000 sq yards. Model Town is one of those few areas where you can erect a mansion spreading over 5, 8 or maybe even 10 kanals! Now that is a luxury that is hardly offered by many other developments in Lahore.
Lahore Model Town, over the years, has become more of a city per se which offers everything. Its massive commercial markets are home to some of the city's biggest corporations. Its impressively wild roads swallow the load of traffic without many efforts whereas the decades old trees along the roadsides offer much needed shade during the hot summer days. Although many people living in Model Town have their own cars (read big wheels) but the whole of the society is easily accessible via public transport. The local buses have various bus stops around the area and offer an affordable conveyance option.
Rickshaws and taxis can also be hailed from just about any street corner. In some cases, these rickshaws and taxis even serve the purpose of picking up and dropping working women and children from offices and school respectively. There are a lot of schools around the vicinity most of which offer their own school buses other than quality education. Model Town Lahore is also home to a handful of colleges and institutes offering higher education. The presence of high quality education institutes in the vicinity practically eliminates the need of travelling back and forth from schools and varsities located in other areas of Lahore.
Model Town, with its huge and impressive parks, is perhaps the greenest housing society in Lahore. What makes it fresher and even greener is the handful of exquisitely designed and manicured gardens. The sheer beauty acts as a magnet to pull local residents out of their homes and into these parks to enjoy leisurely strolls and some fresh air. Nawaz Sharif Park, which is also perhaps one of the most famous parks of Lahore, greets you almost immediately upon entering the society. It's almost as lush as you can expect a park to be. Almost all of the parks of Model Town are impressively well kept and maybe that is the reason why they are flooded with children at any given time of the day during the weekends and public holidays.
Life in Model Town comes with a lot of perks and lets you enjoy the best of everything without having to compromise on small happiness of life. If you can afford it, then there really is no need to buy a house anywhere but in Model Town Lahore. 
---
Zameen in Model Town
Zameen is the largest Model Town property portal providing up to date
real estate homes in Model Town
. If you are looking for Model Town real estate homes then Zameen is the ideal resource for your property needs.
To Sell or lease property in Model Town
: Please
register
for free and submit properties in Model Town.
To buy or rent property in Model Town
: Please
register
for free and leave your requirements in the wanted section.