Property for Sale in
Wapda Town
Results 20,794
Society Map is not available for Wapda Town.
Showing google location for Wapda Town
Overview of Wapda Town Lahore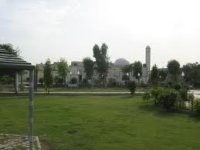 Wapda Town Lahore
is one of the most popular residential communities in Lahore. Primarily, it was developed for the employees of Water and Power Development Authority (WAPDA) but later on, other people also started buying plots and houses in this community. The community comprises of approximately 12,000 residential plots, out of which houses have been constructed on 90 percent of the plots. With its own Grid Station and with a number of schools, clinics, pharmacies, retail outlets, parks and wide roads, Wapda Town is a complete and self-contained housing community. Located in the southern part of Lahore, it is far away from other posh residential societies like DHA, Gulberg and Cavalry Ground but is nearer to motorway M-2.
With new housing societies sprouting on Ferozepur Road, in the eastern part of Lahore, Wapda Town seems far away from central Lahore. However, due to the widening of Canal Bank Road and the construction of underpasses and overhead bridges on nearby roads, the driving time to Wapda Town has been substantially reduced. Wapda Town is relatively new but it has gained enormous popularity as one of the biggest and the most successful residential projects in Lahore. It is a well-planned community and management takes special care to keep it neat and clean. Therefore it holds charm amongst the realtors, property buyers, middle and upper middle class families.
Wapda Town offers great real estate value due to its own distinctive communal features and because of its neighbouring upscale societies like Valencia Town, PCSIR Society Phase II, Johar Town, Punjab Government Employees Society, NFC Phase I and Iqbal Avenue Co-operative Housing Society. The adequate housing, education, security and entertainment facilities and world class civic amenities have made Wapda Town one of the major housing societies in Lahore. A number of prestigious educational institutions including some renowned schools and colleges are located within the community so that residents do not have to drive out of the community to pick and drop their children. There is a degree college for women in E1 on the main road.
Many educational institutions, organizations and offices also provide dedicated transport services to the town's residents. Within every block of Wapda Town, numerous small and large parks are designed to provide recreational facilities to the residents. Kids can play there and grown ups can stroll around the park. Many of the residents of the area have their private cars but still there is no dearth of public transport as within Wapda Town as it has a Daewoo Bus Stand as well. You can also hail a rickshaw or a cab at any time of the day to travel around the city. In short, it is an ideal upscale residential community of Lahore real estate sector with the best facilities and a peaceful location.
All basic facilities and amenities are available at a walking distance within the community such as pharmacies, takeaways, clinics, retail outlets, departmental stores, marts, grocery shops, laundry, dry cleaning, mosques. Usmania Tower is a big commercial centre in the town. A number of commercial facilities are provided in almost every block of
Wapda Town
along with a central market as well such as G-1 market where you can find salons, eateries, retail outlets and numerous tailoring shops. Recently, a big commercial market is also developed in E2 block. Two banks, namely HBL and NIB, have branches within the society.
However, abutting its main gate, all major banks and brands like Bata, Service, Ideas by Gul Ahmed, Firdous, Al-Karam, Leisure Club, Minnie Minors, Sony and Stylo have their outlets here. The best of security facilities are also provided to the residents. Currently, there are two phases of Wapda Town. The second one was launched seeing the demand of the first phase.
---
Zameen in Wapda Town
Zameen is the largest Wapda Town property portal providing up to date
real estate homes in Wapda Town
. If you are looking for Wapda Town real estate homes then Zameen is the ideal resource for your property needs.
To Sell or lease property in Wapda Town
: Please
register
for free and submit properties in Wapda Town.
To buy or rent property in Wapda Town
: Please
register
for free and leave your requirements in the wanted section.