25 Houses for Sale in PECHS
163 Sq. Yd.

-

171 Sq. Yd.

clear all filters
Close
Locations of Houses For Sale in PECHS
Brand New Town House

165 Yards Brand New Town House Near

...

more

Bungalow For Sale In Pechs Block 6

Bungalow For Sale In PECHS Block 6.

...

more

Jauhar Chowrangi Road - Gulshan-e-Iqbal Town

The Mega Mall & Residency

Starting from

165 Square Yards House In Jamshed Town Is Best Option

165 Square Yards Bungalow Is Availa

...

more

G+1 Storey Town House For Sale

Town House For Sale G 1 Indepen

...

more

Karachi Golf City - Karachi

Palm Dreams Karachi

Starting from

Booking For Town House

Booking Town house 5 bed basemen

...

more

Added: 6 months ago

(Updated: 6 months ago)

Brand New Town House For Sale Pechs

Brand New Town house 5 bed full

...

more

Stunning 170 Sq. Yd House In Pechs Block 2 - Jamshed Town Available

Brand new front facing Separated To

...

more

165 Square Yards House Available For Sale In Jamshed Town

House for sale Size 165 Demand 4.25

...

more

In Jamshed Town House Sized 170 Square Yards For Sale

Your dream property is available fo

...

more

Added: 19 months ago

(Updated: 19 months ago)

Townhouse Available For Sale

You can find affordable housing opt

...

more

Added: 20 months ago

(Updated: 20 months ago)

Brand New Town House With Basement For Sale

If you think that this property's l

...

more

Centrally Located House In Jamshed Town Is Available For Sale

If all of this wasn't enough, here'

...

more

Added: 20 months ago

(Updated: 20 months ago)

Brand New Townhouse Is Available For Sale

Looking For An Aesthetically. Pleas

...

more

Added: 22 months ago

(Updated: 22 months ago)

House Of 1500 Square Feet In Jamshed Town For Sale

At the price of Rs 17,000,000, noth

...

more

Added: 23 months ago

(Updated: 23 months ago)

Brand New House Is Available For Sale

House Is Available For Sale 5 bed

...

more

House Is Available For Sale

Pechs Block 6 Near Jheel Park 3 Bed

...

more

Here Is A Good Opportunity To Live In A Well-Built House

It Is Built In Contemporary Design

...

more

Here Is A Good Opportunity To Live In A Well-Built House

It Is Built In Contemporary Design

...

more

Town House Is Available For Sale

A nice 165 Sq. yd House built with

...

more

Added: 49 months ago

(Updated: 49 months ago)

Town House For Sale

Looking for an aesthetically pleasi

...

more

Added: 50 months ago

(Updated: 49 months ago)

Town House Is Available For Sale

Town House for sale. Good location

...

more

Added: 50 months ago

(Updated: 50 months ago)

Town House Is Available For Sale

House for sale. Ideal Location. B

...

more

Added: 50 months ago

(Updated: 50 months ago)

Town House Is Available For Sale

House for sale. Ideal Location. B

...

more

Added: 51 months ago

(Updated: 49 months ago)

Town House Is Available For Sale

House for sale. Ideal location. R

...

more

Added: 51 months ago

(Updated: 49 months ago)

Town House Is Available For Sale

House for sale. Ideal location. R

...

more

Added: 51 months ago

(Updated: 49 months ago)
See the local trends and highlights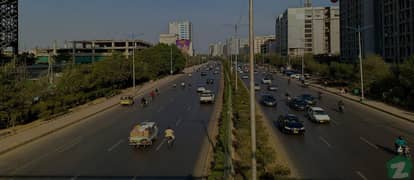 PECHS
Be the first to hear about new properties
Why Buy a House in PECHS?
Pakistan Employees Cooperative Housing Society (PECHS) is located in Jamshed Town in close proximity to some of the city's most popular residential, commercial and related real estate developments. Its attractive location, presence of all facilities around the neighbourhood, and the fact that many important road avenues, including Tariq Road, Shahrah-e-Qaideen, Shahrah-e-Faisal, M.A Jinnah Road, Shaheed-e-Millat Expressway, Main Korangi Road and Kashmir Road, touch it on all sides, makes PECHS the perfect place for people looking to buy property in Karachi, especially those interested in homes. The demand for PECHS is also high because it located adjacent to many high-end societies including Bahadurabad. The opposite of it is also true; PECHS has made the neighbourhood a prime area as it is home to the city's biggest shopping street, fine dining restaurants, maintained parks, exclusive clubs and expensive homes. This should explain why the market is always brewing with people interested in buying property. No wonder, there is always a list of interested buyers as soon as a house is offered for resale.
Types of Houses in PECHS
You can find different residential properties for sale in PECHS but the society's overall feel is towards low-rise development. This is among the reasons why more buyers are often after a house for sale in PECHS. The variety offered in sizes allows buyers with varying needs to pick the right property type. Here, the houses are available in sizes of 150 square yards, 200 square yards, 300 square yards, 600 square yards, 1,000 square yards, 1,400 square yards, 1,600 square yards and 1,800 square yards. You can also find a house in a size other than those mentioned above. The possibilities of finding a well-maintained house for sale in PECHS are great as their owners know the important of the locality and hence keep their properties maintained to attract both buyers and tenants.
Sale Price Trend for Houses in PECHS
The market rate of a PECHS house for sale is in accordance with the importance of the locality, which is both central and classy. Furthermore, rates have been inching up gradually as a regular real estate phenomenon observed in developed and inhabited societies. When it comes to determining price range of property, doing that for plots is easier but never for houses, especially in such housing societies. It's even more complex here as a PECHS house has its own individual specifications in terms of size, the kind of construction material used in it, and quality of fixtures applied. In other words, an owner putting his house for sale is justified to quote a unique price. Depending on its size, location, how recently it was built and what kind of construction and finishing materials were used, PECHS house sale price falls in the range of PKR 22,500,000 to PKR 80,000,000.
Facilities, Shopping & Restaurants in PECHS
PECHS is home to great commercial, recreational, and health facilities. You will find a host of shopping facilities here in the form of markets, malls, brand stores, and markets known best for selling local products. In addition to that, public offices of several important private and public sectors are also located within the bounds of PECHS. The society also has its own schools, which are in addition to many private educational institutes including Muhammad Ali Jinnah University and a campus of Beaconhouse School System. The residents of PECHS and those living in other parts of the city frequently head to the fine dining outlets available here. All in all, in terms of facilities and shopping and dining features, PECHS is an important part of Karachi.