Islamabad: The Geological Survey of Pakistan (GSP) team is hopeful of discovering 1 billion tons of coal reserves in Badin, Sindh, a news source reported. In addition, they hopes to unearth further coal reserves in other parts of Sindh and Balochistan.
Read: Minister deems hydro-, coal-powered projects a priority
To find these reserves, the GSP staff has requested the government to allocate funds for its use under the Public Sector Development Programme – for the fiscal year 2019-20. The amount proposed is PKR 3.6 million. This amount will be spent on the exploration of coal reserves in Badin, Mirpur Khan and Sanghar. The planned exploration sessions in these districts will come as an extension of the Thar coal filed.
Read: Over 2 bn ton coal reserves discovered in Thar Block II
As per officials, the expected discovery in Badin alone can support the installation of two power plants, each producing 500 megawatts of electricity. The estimated cost of the project is PKR 170 million, out of which the government released PKR 153 million in June 2018, while the remaining PKR 13.7 million will be issued in the current fiscal year.
The estimated value of the coal reserves GPS hopes to discover in Badin stands at over PKR 1,000 billion.
Related News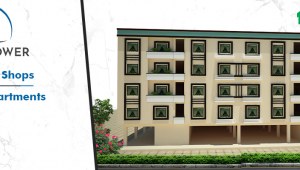 LAHORE - The Lahore Development Authority (LDA) has initiated land audit of all the approved …
Samra Zulfiqar is a Real Estate Analyst at Zameen Media (Pvt) Ltd. You can also find and follow her on
Google+
.