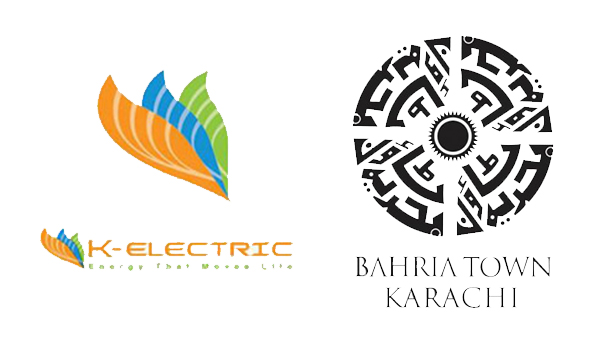 Bahria Town, one of the largest real estate developers in Pakistan, and K-Electric (formerly known as Karachi Electric Supply Company Ltd) have recently inked a multi-billion rupee deal to add up to 500 megawatts of electricity to Pakistan's largest and most populous metropolis Karachi.
The agreement was signed by Bahria Town Vice Chief Executive Mr Zain Malik and K-Electric Chief Executive Mr Tayyab Tareen.
As per agreement, Bahria Town and K-Electric will set up two power plants (one coal-powered and the other, liquefied natural gas (LNG)powered) within a period of 3 to 4 years to ensure uninterrupted supply of electricity to Bahria Town Karachi.
According to a news source, Bahria Town and K-Electric will also use the latest technologies to curb line losses and enhance electricity supply.
Bahria Town Founder Mr Malik Riaz told reporters that Bahria Town Karachi had opened up a number of business and employment opportunities in Karachi, adding that Bahria Town Karachi featuring grand mosque, night safari, golf course, theme park, hospital, university and shopping mall would bring a remarkable change in the Karachi lifestyle.
The signing of the agreement between Bahria Town and K-Electric clearly indicates that Bahria Town Karachi will get electricity supply round-the-clock, which in my opinion, is not 'a big deal' for Bahria Town, as the provision of electricity 24/7 is a Bahria Town hallmark in its previous projects as well. Delivery of the project and property prices in the locality are important aspects that investors and prospective homeowners are more concerned about.
Related News