Lahore: The Bahria Town management is to announce a compensation policy for the affectees of its stalled projects in Karachi on November 4 – Zameen.com has learned. As per details, these individuals will be adjusted in the Bahria Central Park Apartments project.
In an earlier announcement, Bahria Town's Country Head Shahid Mehmood Qureshi said that Central Park Apartments represented a 'great opportunity' for the allottees of Bahria Paradise, Bahria Sports City, and other stalled Bahria Town projects in Karachi, to receive their compensation on a priority basis.
Read: Bahria Town's new Karachi project revealed, relief promised to affectees
However, no official details have yet been disclosed with respect to how the Bahria Town Karachi affectees will have their investment amounts readjusted in Central Park Apartments. The latest media reports on this issue (with most of them being mere speculation at this point) suggest that the project administration intends to make it mandatory for the allottees to submit a certain down payment amount – in order to become eligible for owning any properties in the said scheme.
Read: Bahria Town's Nawabshah project launched
Speaking to Zameen.com on the matter, Mars Associates CEO Rana Shaheryar revealed that Bahria Town would compensate all of its affectees 'sooner rather than later'. He advised the allottees of stalled Bahria Town projects to get their payments adjusted in Central Park Apartments instead of selling their properties at a loss; stating that those who choose to go for latter route have to make do with sales rates that are 35% lower than the total amounts that they originally paid.
Read: Bahria Town's contractors to donate PKR 50 million for dams
Referring to the plot allottees who decided not to agree to the management's offer to accept apartments against plots, Shaheryar said that these individuals would probably have to wait for some more time to have their wishes acceded to. Nevertheless, he expressed his hope that their concerns would also be addressed in the coming period.
Several property dealers have also recently reported on the total price of the 2-bedroom apartments up for offer in the project.
The Bahria Town-authorised property dealers that Zameen.com spoke to explained that they expected the Bahria Town management to offer a 2-bedroom unit at a price of PKR 7.2 million on a four-year installment plan. Similarly, the down payment amount for a 2-bed apartment is expected to be set at PKR 645,000.
Read: Where to invest in Bahria Town Karachi?
For more information on this Bahria Town policy announcement, as well as project details on Central Park Apartments, stay tuned to Zameen News.
Related News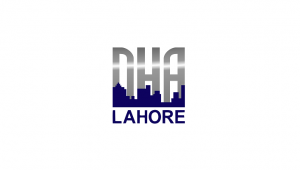 Samra Zulfiqar is a Real Estate Analyst at Zameen Media (Pvt) Ltd. You can also find and follow her on
Google+
.