Islamabad: The Supreme Court of Pakistan has asked the Government of Punjab to submit its response in 12 days on Bahria Town's offer to construct Dadocha Dam, a news source reported. A three-member bench headed by Chief Justice of Pakistan Justice Saqib Nisar heard the case regarding the construction of the dam proposed to ensure water supply to Rawalpindi.
According to another news source, Bahria Town had earlier submitted a letter in the apex court outlying the proposal for dam's construction. The letter was sent to Punjab Irrigation Department. The court had earlier asked the provincial government to come up with an alternate proposal for construction of Dadocha Dam if the one sent by Bahria Town doesn't appear fit.
According to the letter shared by Bahria Town, the project will be developed under the private-public partnership model, and it will be developed on Build-Operate-and-Transfer (BOT) model. For the purpose, Punjab Government will supply all the designs, drawings and plans to enable the construction in accordance with the materials provided. The letter also mentions that National Engineering Services of Pakistan could be appointed to supervise the project with approval of the SC.
Responding to the Bahria Town offer, an attorney of the Punjab Government said that that it has no objection to Bahria Town constructing the dam, but the formation of related legal framework is required before the suggestion can be put to action.
To that, SC responded that the Punjab Government should discuss and sort the legal framework by coordinating with all the stakeholders.
Related News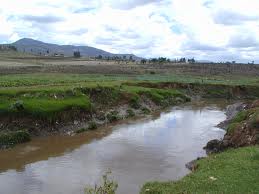 Samra Zulfiqar is a Real Estate Analyst at Zameen Media (Pvt) Ltd. You can also find and follow her on
Google+
.