Islamabad: The Capital Development Authority (CDA) has created a nine-member committee to make changes to the ordinance of 1960 in a bid to ensure land is acquired at market rates, according to a news story published on Tuesday (February 1).
Read: CDA signs MoU with RWMC for landfill site
As per the details, CDA Member Estate Naveed Ilahi will be the head of the committee. The Committee will also include director regional planning, deputy financial adviser, director-general law, director master plan, director urban planning, director land, director regional planning, assistant legal adviser and CDA deputy commissioner.
Reportedly, the changes will be made to sections 2(k), 12(2)(g) and 3-A of the ordinance. Under the proposed amendments, the CDA will be obligated to compensate the people at market value, which will be determined by the assessment committee. It was disclosed that the civic agency's law wing has prepared a draft bill, which will be presented in the committee meeting tomorrow (Wednesday) for discussion. Once the bill is finalised by the committee, it will be submitted to the parliament for final approval. 
Read: CDA to launch 'Blue Line Bus Service' from Soan River to Faisal Mosque
It is pertinent to note that the federal cabinet barred the civic agency from making a compulsory land acquisition in November 2021.
Related News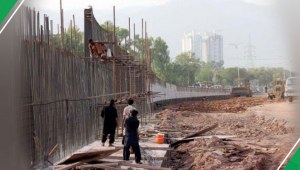 Islamabad: The Capital Development Authority (CDA) requested the Foreign Office (FO) on January 27 to …