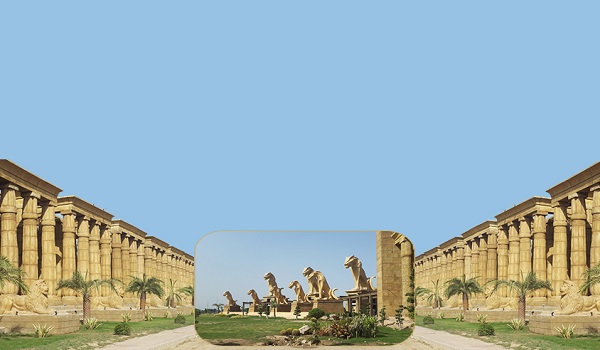 The name City Housing Faisalabad elicits different reactions, depending on who you talk to. For some, the society has been one of the most dynamic places to live in because of the lifestyle standards it offers. However, for others, it is a society that has left them high and dry.
A year ago, the society launched Phase II to adjust plot file owners who couldn't be accommodated in Phase I. Unlike Citi Housing Phase I, which is located on Sargodha Road, the market rate for plot files in Phase II has been constantly dropping for the last 6 months. Apparently, the society was never issued a no objection certificate (NOC) by the Faisalabad Development Authority (FDA).
Reportedly, the new phase received an initial go-ahead from the FDA when it was launched in 2016 on Samundri Road. However, about six months ago, FDA declared that no society could be developed here as the area essentially falls under green land (an area meant to be used only for agriculture).
After the FDA notice, Citi Housing stopped its active machinery from carrying out any development work on the site. According to my sources, so far, the developer has only marked the area and hasn't been allowed to erect a boundary wall around it.
Addressing investors' concerns
Citi Housing Phase II files were issued on a one-year payment plan. When FDA put a stop to development work here, some file owners protested that they would no longer pay their instalments. Addressing their concerns, Citi Housing's management announced that it would not penalise anyone who refuses to pay their monthly instalment.
According to their commitment, file owners can resume their payment plan once development work restarts here.
Impact on rates
Citi Housing Phase II file owners, who have waited long enough to see a readjustment, are now dealing with constantly dropping rates. Since January this year, the average market rate of Citi Housing Phase II files has dropped by 30%. Disgruntled by the drop, many file owners have already sold their files.
The launching rate of a 5-marla plot file and 10-marla plot file in Phase II was PKR 2,250,000 and PKR 3,950,000, respectively. The introductory rate for 1-kanal residential plot files was PKR 7,450,000.
Impact on other Citi Housing projects
The deadlock Citi Housing is facing in Faisalabad has affected the market for its projects in Gujranwala, Jhelum and Sialkot. Reportedly, rates have also seen a drop in these projects. With very low market activity, rates in Citi Housing Sialkot, Jhelum and Gujranwala have dropped by 10%. Looking at the situation, some experts anticipate a further drop in rates.
Opportunity hunters
Long-term investors are eying the project because its issues with FDA seem likely to be fixed in the future – but in the present, the value of files has gone down enough to make them attractive. Many believe that given the developer's reputation, the issues at hand will be resolved. But when, is the question.
According to my sources, it might take about two years. If that turns out to be true, two years doesn't seem too long a period of time to hold on to your investment.
Do you think investing in these files will be a sane move to make? Let me know through comments.
Related News
Samra Zulfiqar is a Real Estate Analyst at Zameen Media (Pvt) Ltd. You can also find and follow her on
Google+
.