Bahawalpur: The Defence Housing Authority (DHA) Bahawalpur administration has energised its main office, Villa Community, and main boulevards through 11-kilovolt (KV) feeder, according to a post shared on the authority's Facebook page.
Read: DHA Bahawalpur extends deadline for application submission
The DHA Bahawalpur management has fulfilled its promise of making the sectors (where possession was given) liveable for residents. In this regard, a ceremony was organised where Project Director Brig Basharat Ali officiated the energising of the Villa Community, DHA main offices, and main boulevards.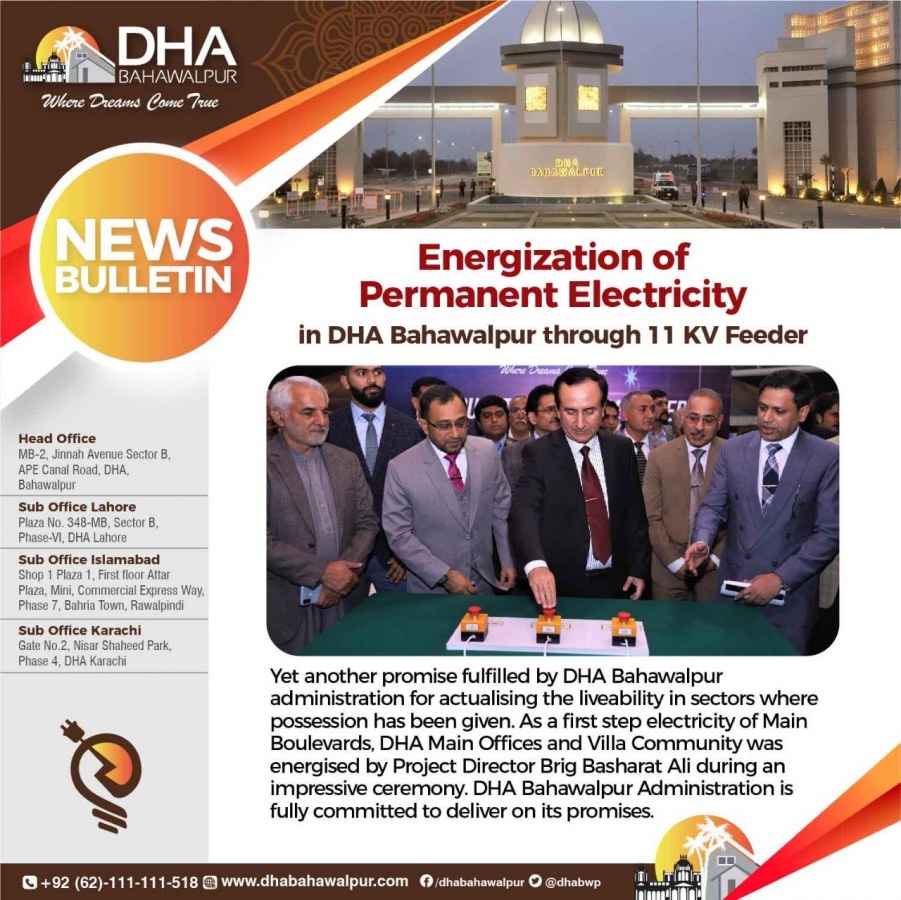 In another development, the DHA Bahawalpur administration has appreciated the efforts of Pakistanis who submitted applications for plots in the upcoming ballot. The housing scheme management is grateful to all the members who put their trust in DHA Bahawalpur.
Read: Pilot solar power project energised in DHA Bahawalpur
In October, DHA Bahawalpur launched commercial and residential plots in 2 & 5 marla plot cuts and 5, 8, & 10 marla and 1 kanal plot sizes, respectively. These plots were launched on a 3-year payment plan along with special discounts for members. The ballot date for the plots is December 7.
Stay tuned to Zameen News for regular updates of DHA Bahawalpur!
Related News
The costs of building materials in the Gulf region jumped 50% during the first half …