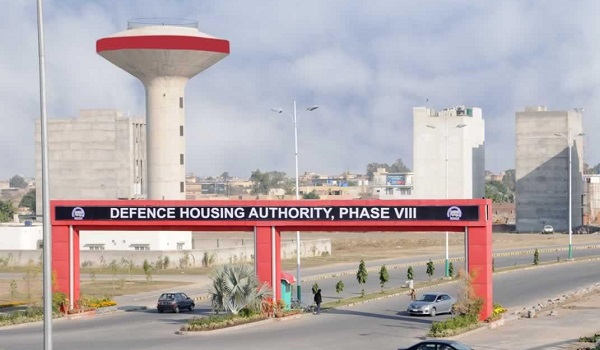 Through a print ad, the Defence Housing Authority (DHA) announced property possession in DHA Lahore Phase VIII on December 29, 2016. The information is slightly incomplete as the ad, which is published in the local dailies today, doesn't share details about the blocks for which possession has been granted. From sources I have learnt that possession of properties might only be offered in Sector S, while almost the entire phase is ready. However, the DHA has not given its official stance in this regard. Rest assured, we will keep a close eye on the sector and update you as soon as any further information becomes available to us.
News about expected possession announcement in DHA Lahore's Phase VIII has been circulating in the market for a while. And perhaps because of various rumours, a rise in property trade volume was noticed here and that's despite the fact that trade activity remained slow in Phases VII and IX. Property prices in Phase VIII will continue to increase till property possession is granted in all the sectors of Phase VIII.
Compared to Phases VII and IX, the price decline seen in Phase VIII because the recent market standstill, caused by the new tax collection regime, was the highest. According to Zameen.com's stats, property rates here plunged by over 20% after the implementation of the new tax regime. Quite surprisingly, the prices took an upward trend after the rumours of possession spurred in the market.
The agents I conversed with are of the view that possession of plots in Sector F will be granted on December 29 and their assumption is based on the fact that this particular sector has been adorned with seasonal flowers, probably to celebrate the upcoming possession handover. Please note that many blocks, except for a few in some sectors, are ready for possession.
About the remaining sectors, I have learnt from my sources that possession can be granted in particular blocks in the coming months. Experts are also of the view that a major portion of the phase would be granted possession by June 2017. Possession handover can very well cause a price rise in the remaining blocks, but please note that price appreciation could be less significant for plots enjoying prime locations, as their rates are already quite high.
So investors looking to earn some profit out of this situation should invest only in plots that are comparatively cheaper as rates of such properties could go up by 20% in the months to come. To those holding on to their property in Phase VIII in hopes of getting a bigger and juicier profit, the time for celebration may be close!
However, I must tell you that due to its location and also because of the fact that Commercial Broadway is destined to become the most elegant commercial district of the town, Phase VIII is going to be one of the best phases in DHA Lahore.
Related News
Samra Zulfiqar is a Real Estate Analyst at Zameen Media (Pvt) Ltd. You can also find and follow her on
Google+
.