Peshawar: The Defence Housing Authority (DHA) administration has organised an earth breaking ceremony tomorrow (December 2) for Sector-A mart, according to a post shared on the authority's official Facebook page. 
Read: DHA Peshawar to hold electricity inauguration next week
Keeping up with its promises, the DHA management is delivering a commercial complex that will feature top brands and restaurants within easy reach of the society's residents. The members will not have to travel far to get everyday essentials. As per the details, the 2-storey mart will cover an area of 5.3-kanal featuring 20 commercial outlets and a restaurant.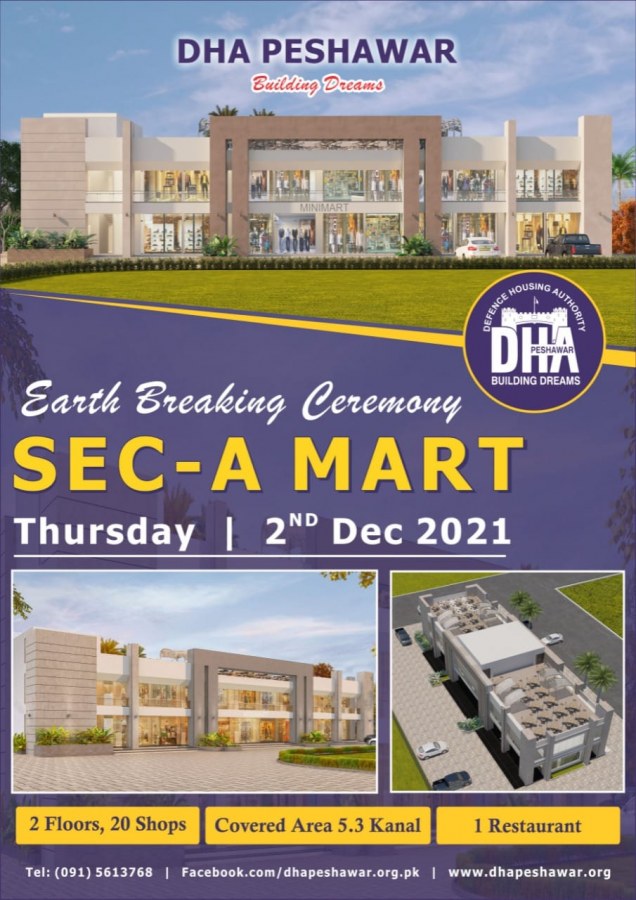 Read: DHA Peshawar, Al Baraka Bank sign MoU for home loans
Reportedly, the development pace is progressing at a fast pace in DHA Peshawar. In a recent update, the DHA Peshawar administration has started the installation of street lights for boulevards to lighten up the area and keep everyone safe. As per the authority management, DHA Peshawar is vigorously working to provide a safe and secure environment for its residents and visitors.
Related News
Rawalpindi: Illegal construction activities, essentially those carried out in the absence of an approved map, …