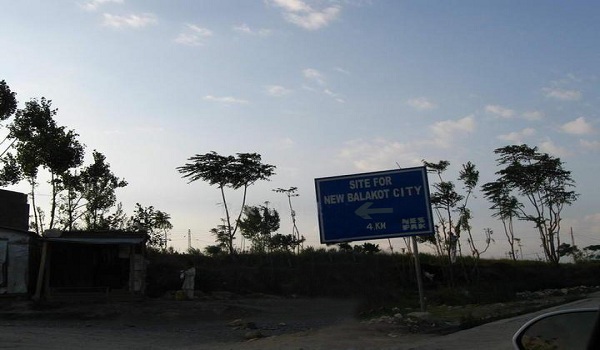 While all developmental projects must maintain a particular pace of development and should be completed on time, perhaps this rule should be even more strongly enforced in the case of housing projects meant for earthquake-affected victims. The earthquake that hit Balakot and Garlat areas in 2005 was rather severe and while there were several hundred casualties, those that survived had little to live for and many were without a home. However, the government did take notice and attempted to extend help to these poor souls in the form of the PKR 13 billion New Balakot City Housing Project.
The project was specifically dedicated to settle over 3,000 earthquake-hit families of Balakot, yet unfortunately execution of the project was delayed because of non-cooperation from the owners of the land that the project was to be developed on. Thus, work on the project had come to a halt in 2010, leaving thousands of families homeless and helpless.
Reportedly, the owners of the land were paid a massive PKR 1.2 billion but had not vacated the land which had duly caused a delay in the execution of the project. However, the Khyber Pakhtunkhwa government has recently taken notice of the situation and has formed a strategy in order to recover the land from its previous owners and now illegal occupants.
The divisional administration of Hazara has accordingly been given one month's time by the provincial government's standing committee on rehabilitation and settlement to recover the said land and begin work on the already delayed project. In response, Mansehra Deputy Commissioner Iqbal Hussain stated that the law would be strictly enforced in order to retrieve the land and begin development work on the project as instructed by those in higher authority.
While the victims of the Balakot earthquake have been waiting for over a decade now for compensation for their tragic fate and hopefully they will not have to wait much longer. Victims of a halted project are always highly aggravated by the situation, yet it must be even more tormenting for those without a home.
Nevertheless, the government deserves applaud for taking due action and I sincerely hope the victims will soon have a home of their own.
Related News