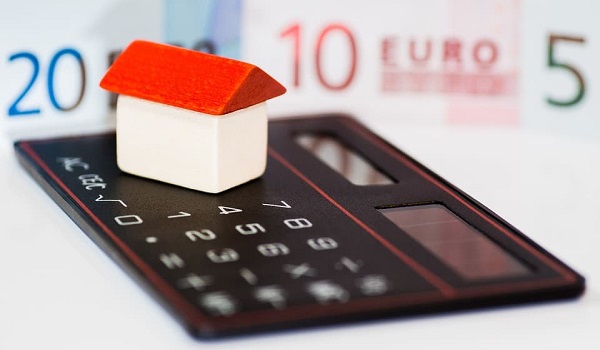 If you want to buy or build your dream home, but don't have the finances for it at the moment, don't worry. May banks are now offering home financing options suitable for a wide range of people who want their own home. These loans can be availed and repaid for highly flexible time periods. Meezan Bank offers a Shariah compliant Easy Home option for Islamic house financing. This allows you to get your own home with complete reassurance on the technicalities. It lets you buy a home, build one, or renovate your existing house on easy terms.
With Easy Home, Meezan Bank lets you get joint ownership of your home until you pay off the amount you owe them. The bank offers a certain amount of financing to secure the purchase of the house, and you pay that amount plus charges to use their share of the house over a series of monthly payments. In this plan, your monthly payments reduce as the amount of your share in the home increases. When the full amount agreed upon has been paid back, then you become the sole owner of the house with complete possession.
The key features of Meezan's Easy Home scheme are, the high financing amounts it gives, flexibility with repayments, its Life Takaful facility, and the affordable instalments with reducing monthly rentals. Easy Home gives you home financing of four different types. These are buying a constructed home, constructing a home on land, renovating your existing home, and transferring your existing home finance facility from any bank to Meezan. For buying, building, and transferring mortgages, Meezan Bank offers flexible financing from PKR 500,000 to PKR 50 million. For renovation, the range is between PKR 500,000 to PKR 10 million.
Meezan Bank also offers different plans for salaried people and businessmen due to their different types of income and ability to pay back the loan. The profit rate for Meezan Bank for salaried customers is the KIBOR rate plus 3% per annum and a re-pricing of KIBOR plus 3% annually. When it comes to businesspeople, the profit rate for Meezan is KIBOR plus 4% per annum and an annual re-pricing of KIBOR plus 4%.
There is a certain set of criteria you have to meet in order to be eligible for a loan from Meezan Bank. First of all, you have to be a Pakistani citizen, whether a resident or a non-resident between the ages of 25 and 65 at the time of the loan's maturity. However, the date of maturity should not exceed your date of retirement. If you are a salaried employee, your monthly gross income should be a minimum of PKR 40,000, and your spouse's income can be clubbed into the application. For other immediate relatives who are co-applicants, only 50% of the income will be clubbed. In addition, you should have been working steadily in the same field for at least 2 years. Self-employed and business owners should have a minimum income of PKR 75,000 and a minimum of 3 years in the current business. Once you meet these criteria, you can apply for the Easy Home loan scheme.
This scheme is Shariah compliant because the nature of the contract is co-ownership rather than a loan. You have a certain amount of shares in the home and slowly buy up the bank's shares over time, making it a kind of rental.
There is an easy 10-step procedure when applying for an Easy Home loan. These are:
Submit the application form and cheque for processing and other costs.
Attach required documents to your application.
Wait for Meezan Bank to verify your addresses.
Credit assessment.
The bank will verify the legality of your documents.
The value of your desired property will be evaluated.
You will receive a conditional offer letter.
Open an account at Meezan Bank.
Sign the Islamic House Finance Agreement and other documents.
You will be accompanied by a Meezan Bank official and lawyer for the process of property transfer and its verification. The legal formalities are undertaken at this stage.
So, here are the details on getting a home loan from Meezan Bank. For further details, contact Meezan Bank's officers. For more information on home financing, go the Zameen Forum.
Related News