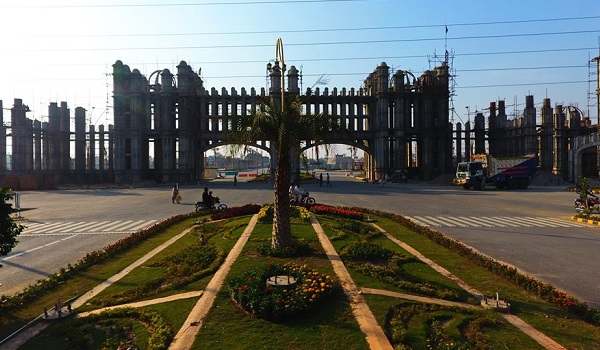 Launched in May 2015, Master City is one of the best housing projects in Gujranwala. The society received a great response from investors and genuine homebuyers because the developer carried out development work at a fast pace, and balloted plots just three months after the launch.
The society largely saw investment from overseas Pakistanis. This is in due part because of the high standards of development. However, the society has also caught the attention of local buyers.
Development status
Master City comprises five blocks, i.e.  A, B, C, D and E. Development work has been completed in Blocks A, B and C; however, in Blocks B and C, some roads are yet to be carpeted. Development work is currently underway in Block D, while Blocks E and F have yet to be developed.
Possession status
Possession of plots is available for Blocks A, B and C. So, if you are planning to build your home in the near future, you need to consider these blocks.
Price analysis
When it was first launched in May 2015, the developed put up ad campaigns on different platforms because of which many investors rushed to invest in the society. Increased demand for plots in Master City caused an increase in property values, but now the prices show a mixed picture.
The table below will give you a better idea about the price situation:
| | | |
| --- | --- | --- |
|  Plot Type |  Current Price | Launching Price |
|  3.5 marla |  PKR 1,500,000 to PKR 1,900,000 |  PKR 1,780,000 |
|  5 marla |  PKR 1,800,000 to PKR 2,800,000 |  PKR 2,450,000 |
|  7 marla |  PKR 3,150,000 to PKR 3,600,000 |  PKR 3,300,000 |
|  10 marla |  PKR 3,600,000 to PKR 5,000,000 |  PKR 4,200,000 |
|  1 kanal |  PKR 8,000,000 |  PKR 8,000,000 |
|  2 kanal |  PKR 16,000,000 |  PKR 16,000,000 |

Where should you invest in Master City?
According to SA Real Estate's Shakeel Ahmad Goursi, Master City has been given approval for gas connections, but the gas supply is yet to be provided.
Gas connections
If you are looking to invest short term, I suggest you look at Blocks A, B, and C. People looking for healthy returns in the long term should invest in Blocks C and F. The society is safe for investment and the developer has proved their mettle by showing an impressive pace of development.
Related News