As we've seen time and time again, circulating rumours often set market trends in the real estate industry. I come across such information all the time and in this 'rumours making rounds' series, I will share them with you. However, please note that these rumours are just that – mere rumours. I will not disclose the sources and I will not stand behind the authenticity of any of these. What you do with the reports is entirely up to you.
This week, I have chanced upon some interesting tidbits about Bahria Town Lahore. So, without further ado, let's dive in.
Word on the street about Sector F
From what we hear, Bahria Town's Sector F affectees will be seeing a development unfold very soon. Apparently, Bahria Town has purchased about 3,000 kanal of land between Multan Road and Mohlanwal Road, where the developer plans to adjust the victims of Sector F. The purchased land lies opposite Block DD and features around 1,200 plots of varying sizes.
According to this information, Bahria Town will launch this area as Talha Block. Its official announcement is expected in the near future and files will enter the market shortly afterwards.
Here's what's troubling us: If Bahria wants to use this piece of land to adjust Sector F affectees, files shouldn't be offered in the market. Plot owners who still don't know zilch about the location of their property, even after a full year of making payments, should be called in for a meeting or informed via letters about the adjustment of their land in this sector.
I was recently told that Sector F victims were offered to apply for alternate plots in Bahria Nasheman, Bahria Education and Medical City, or Bahria Orchard. Interestingly though, there was no official dissemination of this news but those that applied for it were, in fact, accommodated. Moreover, according to this source, the victims were also offered a refund with a 20% deduction – something Bahria Town never does.
The victims of Sector F don't want peanuts in exchange for plots they purchased at high rates. For this reason, and also because there was no formal announcement about the adjustment of plots in other projects, Sector F victims showed no interest in this deal. Now, with rumours flying about the expected launch of new files in the recently purchased land flying about, Sector F affectees are being given hope once again.
Honestly, it would be decent on Bahria Town's part to first adjust victims of Sector F and only then issue the remaining files.
Bahria Greens gossip
Bahria Greens, a project facing controversies similar to those of Sector F, might be washed off the map entirely as rumour has it that land meant for this project will be launched soon as Bahria Orchard Extension. Please note that only a limited number of people were told that this particular land near Bahria Orchard was to be developed as Bahria Greens.
Almost all property owners have no clue about location of this project. They are, quite literally, as lost and frustrated as Sector F affectees.
The expansion of Raiwind Road has increased the worth of and demand for plots in Bahria Orchard. Perhaps this is why the management finds it more appropriate to launch Bahria Orchard Extension and offer new files at higher rates than to develop it as Bahria Greens – a project that sold out quite some time ago.
I have also heard that Bahria Town has purchased more land behind Bahria Orchard's Sector D and will launch these files soon. However, before anyone gets too excited about the launch of new files, let me tell you that the Lahore Development Authority (LDA) has only approved Phase I of Bahria Orchard as of now, and no approvals have been given to Phase II, which includes Orchard Overseas and Orchard Low Cost.
According to the grapevine, Bahria Greens affectees will be offered alternate plots in Bahria Education and Medical City and Bahria Nasheman. But again, there has been no official statement in this regard. Also, I don't think these affectees will find it suitable to be moved to Ferozepur Road from the wide and fancy Raiwind Road.
If the rumours mentioned above hold any weightage, I, along with many others, will be very disappointed at Bahria Town's apathetic attitude towards those affected in Sector F and Bahria Greens. At this point in time, when almost all of Bahria Town's project across Pakistan are suffering from reduced investment volume, the management should try to address the concerns of Bahria Greens and Sector F affectees, rather than long for more revenue.
Related News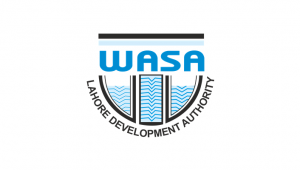 Islamabad: Ministry of Housing and Works has started levelling of the land in Bhara Kahu …