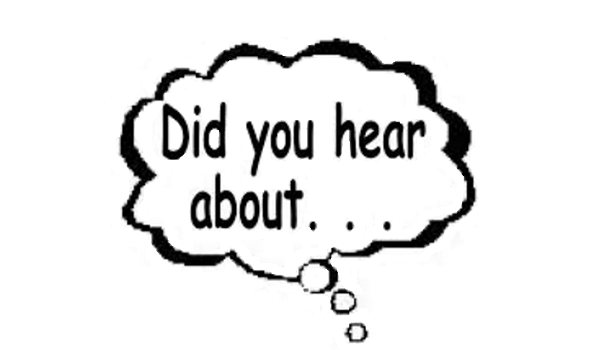 Rumours often define market trends in the real estate industry. I come across dubious information all the time and in this 'rumours making rounds' series, I share them with you so you can keep abreast of things. However, please note that these rumours are just that – mere rumours. I will not disclose the sources and I will not stand behind the authenticity of any of these. What you make of them is entirely up to you.
This time, I have decided to look into rumours concerning Lahore Ring Road (LRR).
Some months ago, announcements were made regarding the development of the southern loop of LRR, and they created quite a buzz in the market. With these announcement came rumours of the route this southern loop would take, and they sent real estate demand and rates plummeting in certain localities while major gains were seen in others. Panic abounded about the effects – perceived or real – the LRR route would have on the housing projects that might or might not fall within its vicinity.
If you were to speak to real estate agents as well as those concerned in the Lahore Ring Road Authority (LRRA), they would tell you that work is in progress to evaluate the properties that may be eaten away by LRR. By the looks of it, the current activity sounds too serious to be ignored as the appointed team of LRR is right now surveying the houses that fall in the proposed route to assess their value. Please note that most of the residential units that could come under LRRA's hammer lie in Bahria Town and that's where the major problem has been.
If the current unofficial route, which many believe to the final one, is finalised, it will disrupt the peace and security setup of Bahria Town. Not to mention, various houses lying near the proposed route would also be demolished. Since the proposed route cuts through Bahria Town near Sector E, owners of many recently built houses in adjoining sectors have serious concerns as well. Moreover, the marked route will also create commute issues within the locality and Bahria would need an overhead bridge to connect Sector E with the rest of the society.
I have heard a streak of rumours about the route that could pacify Bahria stakeholders about LRR's development. According to some folks, Bahria has proposed that the authorities concerned consider moving LRR's route entirely clear of Bahria, either towards Ali Akbar Road in the north or the main boulevard of NFC Phase II in the south. It is generally believed, however, that work hasn't commenced on the construction of LRR since Bahria doesn't agree with the proposed route. Another wishful sentiment floating around in the market is that Bahria Town should offer to move the route at its own expense and using its own development expertise, machinery and manpower. Ha!
Rumour also has it that the provincial government doesn't have enough funds and resources to construct southern loop in the near future, and that the activity seen in terms of property evaluation is a pressure tactic targeted at certain folks. And that there could be motives other than just real estate related. It appears that the 'targeted' parties also have a good insight into the internal state of affairs at LRRA and won't necessarily be swallowing the route marking hook line and sinker. Moreover, they appear to be too cool to react unless absolutely necessary.
According to our sources, the NESPAK-approved plan of LRR states that the southern loop will be constructed in 2018. Why all this hype then? Has the government somehow gained the capacity to complete tasks years before they are actually planned to begin? Unlikely.
With work in progress on the Orange Line Metro, roads and traffic conditions in the north and southwest of Lahore are horrible and it might stay this way for many months to come. In such circumstances, further delays in LRR's construction only sounds logical to me. So if you hear anything about it, it would be best to take it with a grain of salt.
Related News