Sialkot: Sialkot Trade Center, a multi-story and multifunctional construction project, has signed up with Zameen.com, with the latter managing the project's exclusive sales and marketing. The project is the vision of Rigel Developers, who are creating this beautiful architectural masterpiece in Sialkot City.
Read: Gujrat, Sialkot and Gujranwala chambers begin search for 'common expo centre' site
Sialkot's real estate market is expanding at a fast pace. The project will set a new standard for outstanding and visually beautiful development initiatives in the country. The development includes large shops and outlets for international and national brands, as well as apartments for a high-end living experience. Here are the factors that contribute to the project's success:
Reasons to be part of Sialkot Trade Center
The project is a mixed-use development that aims to offer all of the amenities needed for a fast-paced business and high living standards for residents. It has facilities such as: Gated community
Round the clock Security
Continuous power supply with standby backup generator
Dedicated and vast basement car parking
Fast elevator
Modern fire detection/ alarm system
Wide roads
Beautiful and spacious Mosque
Swimming pool
Personal grooming areas
Gym and Sauna
Read: Lahore-Sialkot Motorway to open in August this year
Investment Prospects
A decision of smarter living starts with secure and safe investment prospects. Sialkot Trade Center offers the best deals and security of the investment. Following are salient features of the project that will attract investors:
Approved by TMA Sialkot
Fast-paced development ensuring project delivery within 2 years
Booking starting from a 30% down payment
Easy instalment plan spread over 36-months
High returns on investment in short to medium term
Diligently vetted and scrutinised by Zameen.com for additional security
Invest in Sialkot Trade Center with Zameen.com
Zameen.com has acquired the sales and marketing rights of the Sialkot Trade Center. We have more up-to-date information to assist you in making an informed investment decision. Send us a WhatsApp message or fill out the form, and we'll get back to you as soon as possible with the information you need.
Continue to follow Zameen News for additional details on the project!
Related News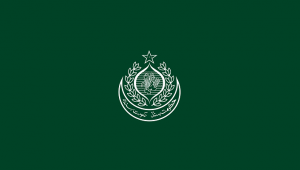 The Conservative Party has reacted angrily to what they perceive as a misinterpretation of the …