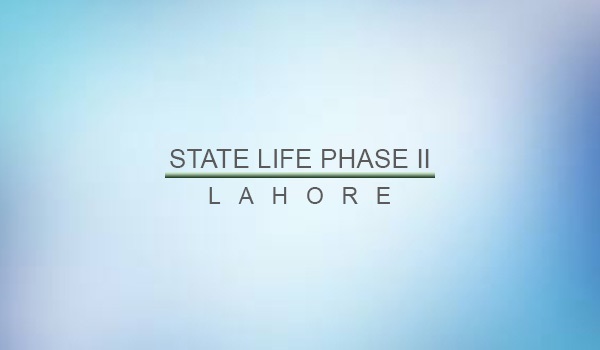 State Life's Phase II has been on the rocks for quite some time now, but the situation today seems to be on the verge of resolution. Although the housing society's management was unable to commence development work, probably because of the non-availability of the total land required for the project, it has recently come forward with a workable proposal that has been approved by members.
According to the proposal, 1-kanal plot owners will get 14-marla plots, while those with 10- and 5-marla plots files will be allotted 7- and 3.5-marla plots, respectively. But there is a catch here: you will have to pay development charges, which will be 40% subsidised by State Life.
The society management has promised to grant possession for these properties within 33 months.
A new society map will be issued and balloting for the allotment of plots will be held again. I have also heard that those who have corner or park-facing plots will be accommodated accordingly in the ballot.
Moreover, owners of 1-kanal plots can apply for 4-marla and 8-marla commercial plots for surrendering one and two plots respectively. To avail this option, you will have to submit an application along with the copies of the allotment letter and your ID card to State Life's office. Furthermore, you will have to pay PKR 2,000,000 in development charges for the 4-marla category and PKR 4,000,000 for an 8-marla commercial plot in instalments spread over 2 years.
According to a source, these commercial plots will be allotted in Blocks G and J of Phase I and possession will be granted within 3 years.
And those who were recently allotted 642 10-marla plots in Phase I for forfeiting 1-kanal plots in Phase II are now required to pay PKR 500,000 instead of PKR 800,000 as development charges. Their plots will be developed within 18 months.
Current prices
Please see the table below to get an idea of current value of plots in the locality:
| | |
| --- | --- |
| Plot Category | Market Price |
| 1 Kanal | PKR 3,100,000 to PKR 3,300,000 |
| 10 Marla | PKR 1,900,000 to PKR 2,100,000 |
| 5 Marla | PKR 1,350,000 to PKR 1,500,000 |
Transfer charges
The transfer charges vary from one block to another because of the difference in deputy commissioner (DC) rates.
The table below will give you an idea of current transfer charges:
| | | |
| --- | --- | --- |
| Plot Category | Block | Transfer charges |
| 1 Kanal | AA | PKR 195,000 |
| 1 Kanal | BB | PKR 215,000 |
| 1 Kanal | CC | PKR 170,000 |
| 1 Kanal | JJ | PKR 160,000 |
| 10 Marla | EE | PKR 120,000 |
| 5 Marla | FF | PKR 70,000 |
After this positive news about development work and possession handover, no one is willing to sell their properties. I believe it's high time to invest in the locality because property prices will certainly increase here in the time to come.
If you have any queries in mind, please feel free to converse with me in the comments section below.
Related News