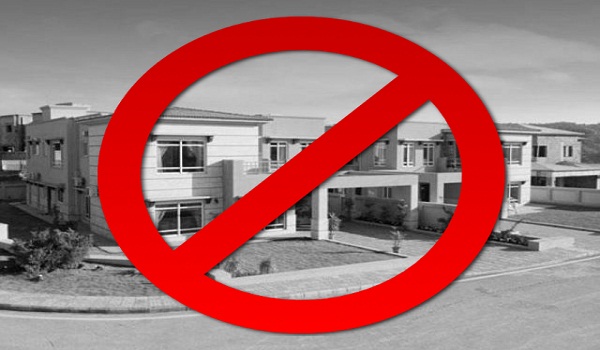 I know this is going to be hard-to-swallow news for the real estate investors in Vehari, but a number of housing societies in the city have been declared illegal by the Tehsil Municipal Administration (TMA). Regrettable as the news is, it is nevertheless our responsibility to keep you all updated on the ins and outs of real estate markets nationwide.
You will probably be shocked to know that the TMA has declared 34 residential communities in the city illegal, and has issued notices to the developers and/or owners of these societies. A deeper probe into the matter allowed us to learn that the illegal housing societies – built only a few years ago – were developed without fulfilling legal requirements and obtaining no-objection certificates (NOCs) from the authorities concerned.
Considering the need to warn prospective buyers and investors to stay away from these illegal housing schemes until they are cleared by the TMA, I will list their names below:
Tariq Bin Zaid Housing Scheme (Phases I and II)
Model Town Housing Scheme
New Sharqi Colony Scheme
Al Rehman Town 557-EB
Star City Housing Scheme 45-WB
Sundar Village Scheme 11-WB
Sahil Scheme 45-WB
Safari Garden 11-WB
Din Garden
Makkah Block Town
Al Jannat Garden I-WB
Daha Town 557-EB
Asif Block Scheme 45-WB
Abid Block 45-WB
Majeed Town 39-WB
Mecca Block I-WB
The Royal Garden II-WB
Pace City 75-WB
Kareem Block 41-WB
Ali Town 45-WB
Afnan City 39-WB
Al-Kareem Housing Scheme 557-WB
Chaudhry Garden 9-WB
Rehman Garden Katchi Pakki Road
Muslim Town Karampur
Abbas Town 9-WB
Saad Garden Luddan
Akbar Town 557-EB
Wahdat Town 65-WB
Hama Nagar I-WB
Model Town 557-WB
According to a news source, these societies lack basic facilities such as proper roads, electricity, gas and other amenities. The tehsil municipal officer (TMO) had barred the developers of these housing societies from transferring the land to people, but apparently to no avail because they continued to do so anyway. According to a TMA official, the owners of these housing societies have made quite the quick buck over the last few years.
That's all about the illegal housing societies in Vehari. If you are a victim or even a general reader, I would be pleased to see your views on these illegal residential schemes in the comments section below.
Related News