Lahore: The Metropolitan Corporation of Lahore (MCL) has warned the residents of dilapidated and dangerous buildings located on 44 Temple Road to vacate the premises, as per a public interest notice issued on July 31. 
Read: WCLA issues warning against illegal construction, decaying building
According to the notification, inhabitants of the upper floors of all dilapidated buildings have already been advised by the MCL zonal office to either demolish or repair such structures. Failure to comply with the notice or vacate the floor will result in action being taken against the owners of such properties under Section 66, Schedule 15 of the Local Government Act 2019. Under the law, the MCL will be within its rights to demolish such constructions, and the owners will also have to pay the expenses incurred on such demolition in addition to a fine ranging from PKR 15,000 to PKR 50,000.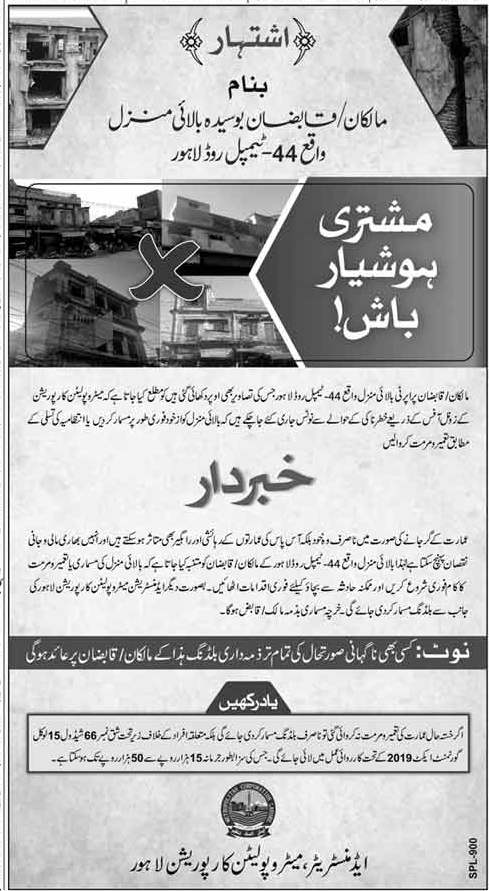 The MCL-issued notice further stated that any unfavourable scenarios resulting from failure to comply with the warning would be exclusively associated with the owners of such structures.
Related News