For all you real estate aficionados out there, this is a great time to be a property hunter because Zameen.com is set to bring you something that has never been done before. It brings us great pleasure to let you all know that Zameen.com has just signed a Memorandum of Understanding (MoU) with DHA Lahore to organise the DHA Property Festival 2015!
The MoU was signed at DHA Lahore's Main Office Complex in Phase VI today. Zameen.com CEO Mr Zeeshan Ali Khan signed on behalf of the portal, while Additional Director Marketing Mr Ahmed Makhdumi signed on behalf of DHA.
If you follow the Zameen Blog regularly or visit Zameen.com often – or even if you're a complete novice with elementary knowledge of real estate in Pakistan – you will likely be familiar with the fact that DHA is Pakistan's premier real estate developer.
How fortuitous, then, that DHA has chosen Zameen.com – Pakistan's first, best and largest property website – to organise this unique event. And we say 'unique' because this is the first time the DHA has ever partnered with a private organisation to hold an event of this scale, which speaks volumes for the place Zameen.com has carved for itself in Pakistan's real estate sector.
Let us bring you up to speed on what this event is all about. DHA Property Festival 2015 will be held on August 29 and 30 in DHA Phase V, and it will be an event that will welcome families and real estate enthusiasts alike. It will feature the region's premier real estate agencies and DHA specialists, which virtually ensures that visitors to this event will find the perfect deal. The cherry on top is that it is also going to be super fun, with awesome food and music.
Stay tuned for further updates on the event folks, which you will receive here on the Zameen Blog regularly. All of us here at Zameen.com are super excited to organise this event, and we hope you're equally excited to attend it! See you there!
Related News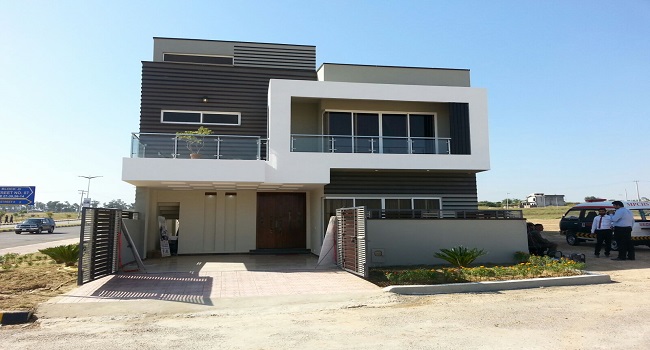 Karachi: Federal Communications Minister Arbab Alamgir Khan has approved a Rs300 million project for the …