Lahore: Zameen Opal — the first real estate project launched by Zameen Developments — is undergoing construction at a rapid pace to meet the stipulated delivery schedule. Located on the highly accessible location of Raiwind Road, Lahore, the project is aimed at offering a comprehensive apartment lifestyle to its future residents.
Project Details
Zameen Opal shares an ideal location in the city, and meets the rising demand for apartments in that particular locality. Apartment owners will have quick access (only a few minutes' drive) to several major avenues like Johar Town, Lahore Expo Centre, Shaukat Khanum Hospital, and Lahore Ring Road.
Read: Zameen Developments flagship project Zameen Opal sets new benchmarks in construction industry
Approved by Lahore Development Authority (LDA), it offers studio, 1-, 2-, and 3-bed apartments, along with a limited number of 4-bed penthouses. Residents will also enjoy a wide array of amenities including a rooftop garden and a clubhouse. For the further benefit of interested buyers, the apartments and penthouses are available with a flexible payment plan based on instalments spanning over 2.5 years.
Sources revealed that the project has been entirely designed by the in-house team of DESIGNS by Zameen Developments — the developer's own architecture and design studio. Furthermore, the in-house team has also undertaken the project management.
Project Construction Update
Sources at Zameen Developments revealed that on-ground construction works at the project site of Zameen Opal are in full swing. They added that vertical structural members — columns, shear wall, lift walls, etc. — for supporting first-floor slab have been casted. These not only support the slab but transfer the loads to the foundations below as well.
Read: Exploring investment potential of Zameen Opal
According to details shared, first half of the first-floor slab has been concreted. Meanwhile, the formwork for the remaining half has also been done, and rebar works are in progress. Rebar is a mesh of steel bars to increase concrete's tensile strength.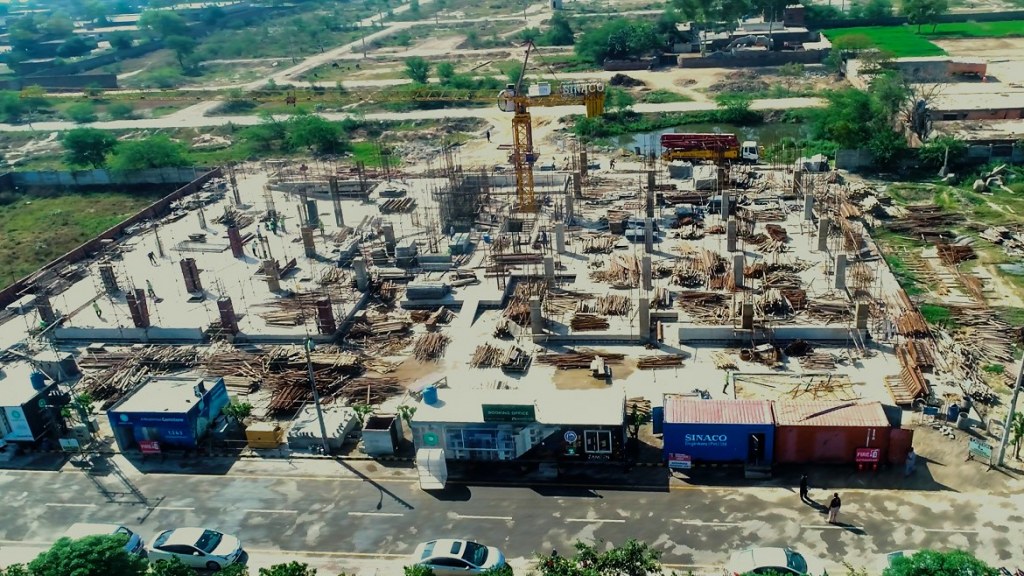 The construction stages are advancing at a rapid pace; leading to the rise of value of the property units and the overall project.
Investment in Zameen Opal
One of the major reasons to invest in Zameen Opal is its location on Raiwind Road, which has lately become the centre of infrastructural development and real estate investment in Lahore. In the last three years, the real estate gains in this area have stood between 45% and 50%. Meanwhile, it is projected to go up by another 55% to 60% in the next two years. Combined with these capital gains, the expected annual rental yield of 6% to 7% makes Zameen Opal a worthy investment.
Book a Unit in Zameen Opal
Due to increased popularity of the project, only a limited number of apartments remain available for sale now. This is your opportunity to benefit from the one-of-a-kind project in Lahore. You can receive required details from Zameen.com — the official marketing and sales partner for the project — via the attached inquiry or WhatsApp form.
Related News