Lahore: By now, the real estate market in Lahore is buzzing with excitement over the launch of Zameen Developments' latest project Zameen Quadrangle that is being publicised as 'the new shape of your home' for the contemporary and fast-paced Lahoris. Located on Main Zafar Ali Road in Gulberg, the project is centrally placed to ensure that the residents are always linked to the best of the city.
How Zameen Quadrangle reimagines 'The New Shape of Your Home'?
With its sleek and minimalist façade and community-oriented lifestyle approach, the project is designed with attention to detail — meeting the social and personal demands of the residents. The project spans over ground plus 11-storeys with two basements. From the apartment units and penthouses in the project, the dwellers will get stunning panoramic views of the city.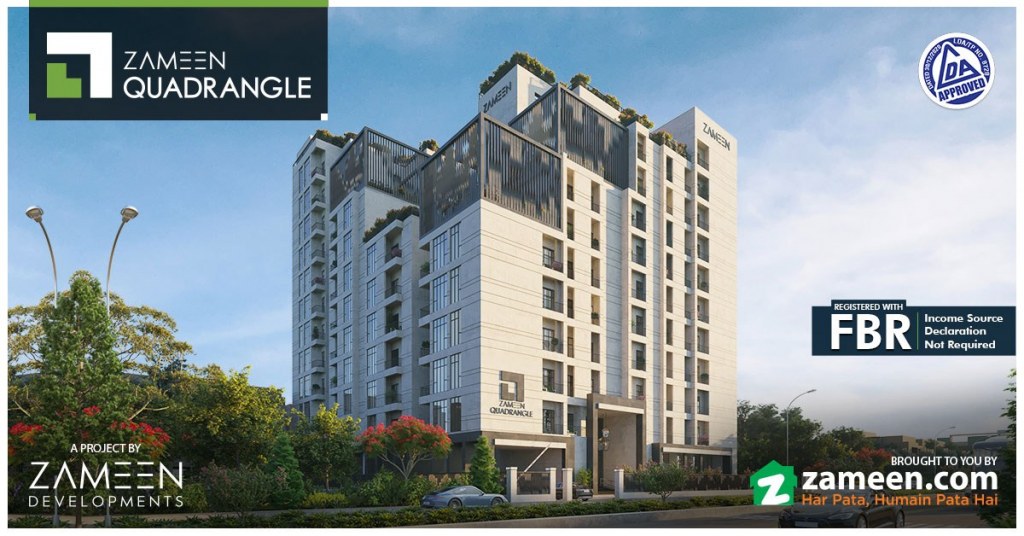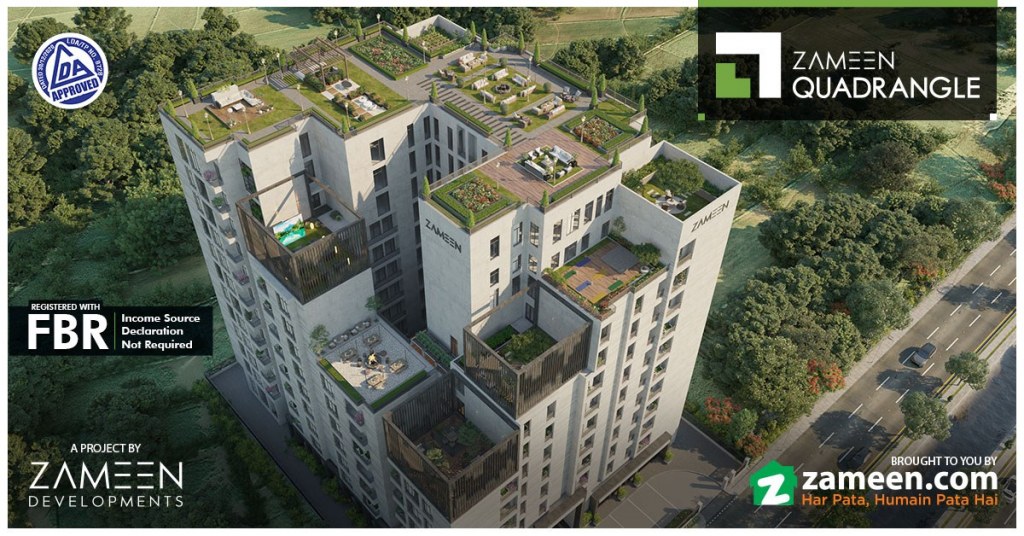 Zameen Quadrangle's design takes maximum advantage of the power of minimalistic architectural design principles. It features geometrical lines and modular floor plans — with a gradually terraced structure highlighted as it goes higher. Moreover, the four-sided elevation helps implement the simple strategies to contribute towards an efficient, comfortable, and ecologically aware lifestyle.
Introducing 'The Quad'
The project is structured around a central courtyard called the 'The Quad'. This particular design feature encourages the residents to enjoy a community-centred environment.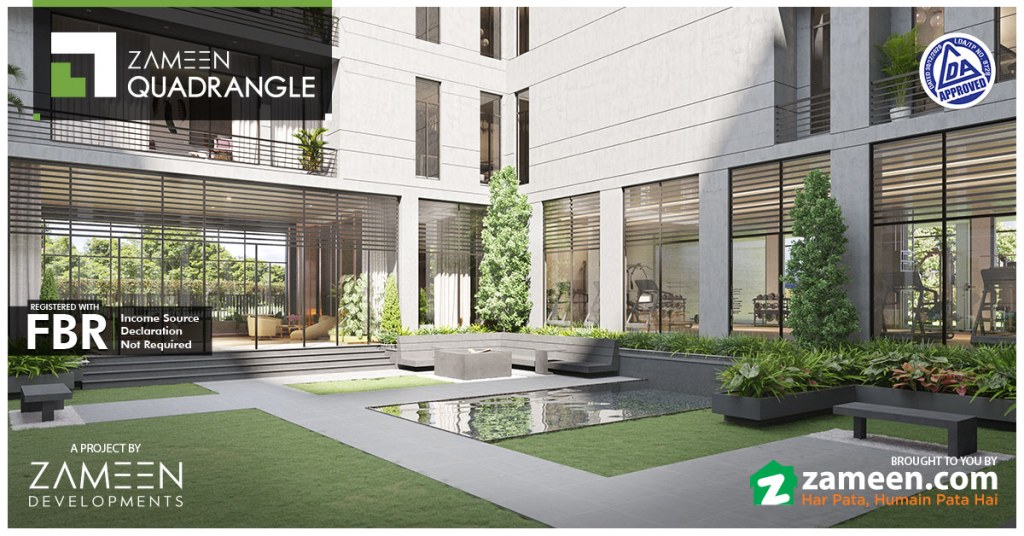 Scandinavian Interiors
Zameen Qudarangle offers an inventory of 1-, 2-, and 3-bed apartment units and high-end penthouses. Immaculately designed, these units, along with the communal spaces, have been styled based on Scandinavian interiors. Residents will have plentiful green spaces and stunning views to experience. The overall design theme of the project is a celebration of muted tones to create a subtle charm and not an invasion of senses. The project designers adamantly worked to create a highly special place where people will be surrounded by comfort, beauty, and unaffected grace.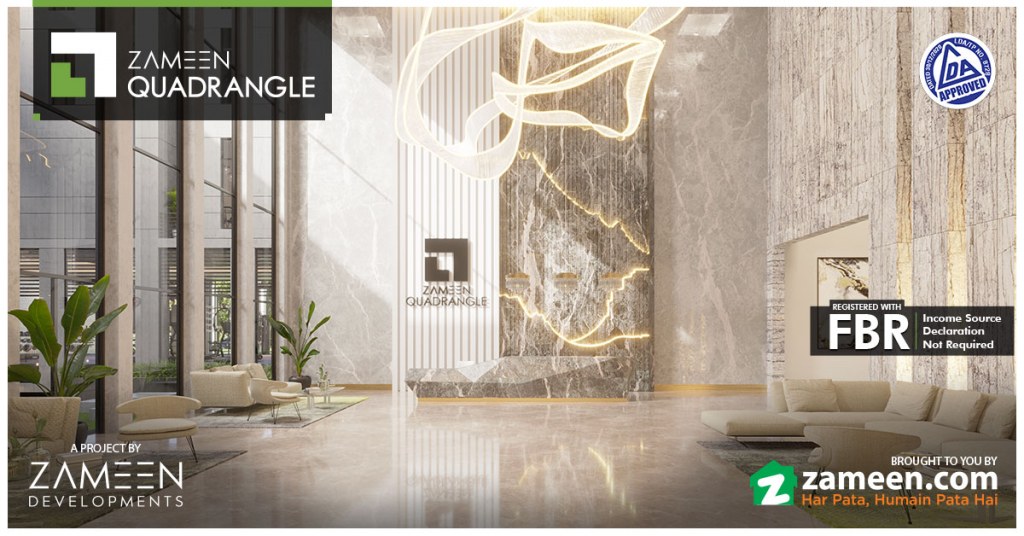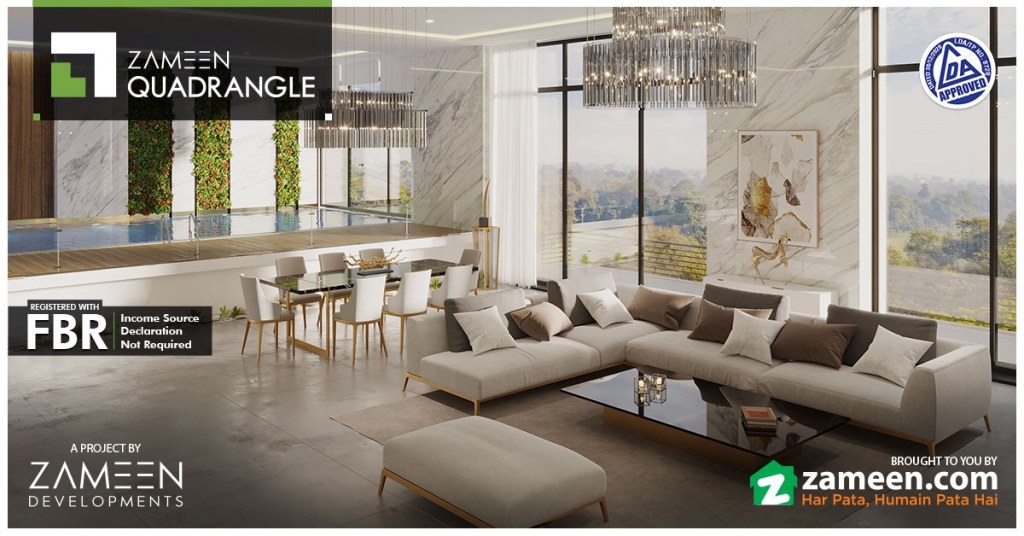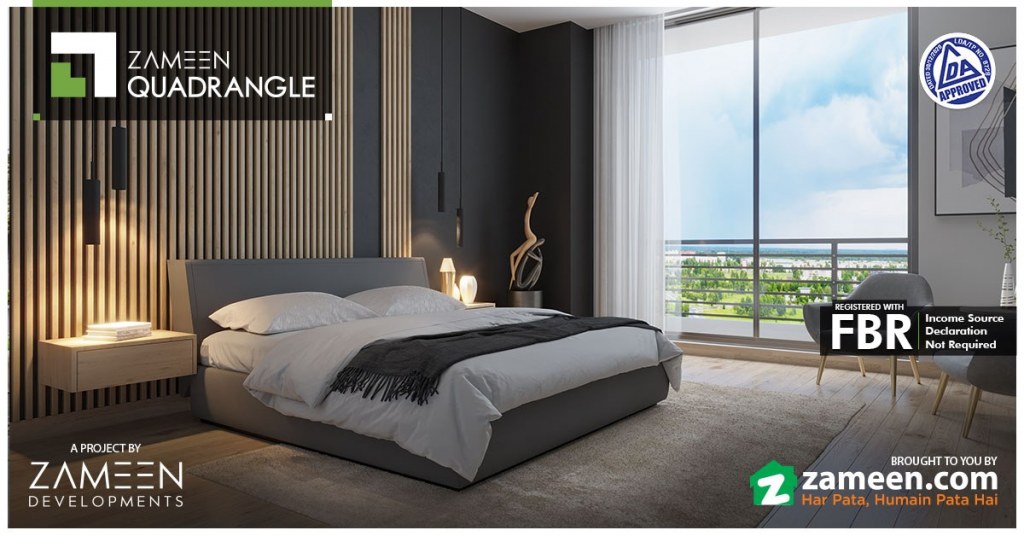 Highly-coveted Amenities
The developers added a touch of creativity with a stepped form of the building, with community terraces at different levels linked via dedicated corridors. These recreational terraces will offer facilities such as BBQ, open-air theatre, and yoga club. Other facilities include:
Double-height Lobby
Swimming Pool
Spa & Sauna
Gymnasium
Mini-Cinema
Residents' Lounge
Residents' Café
24/7 Security & Surveillance
Outdoor Seating Area
Designated Parking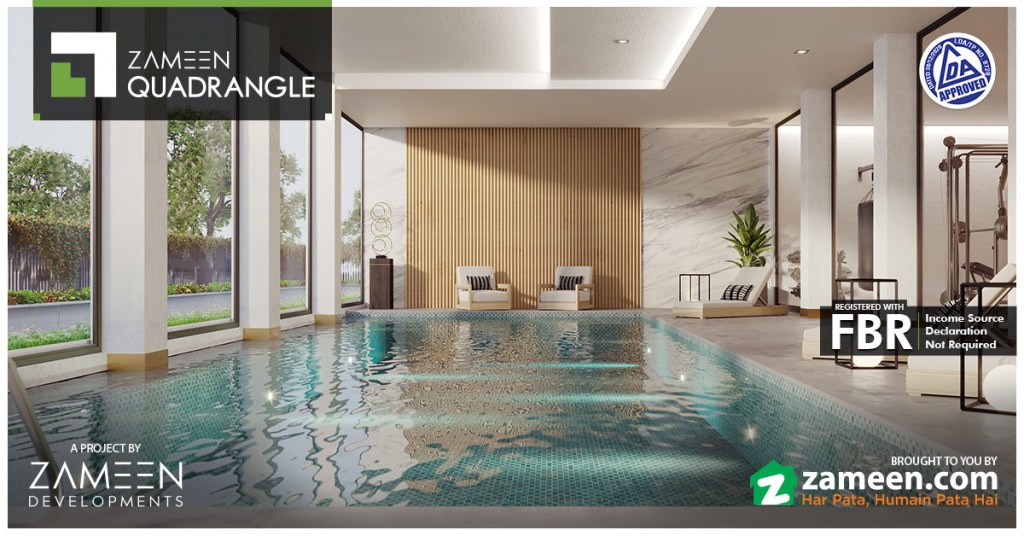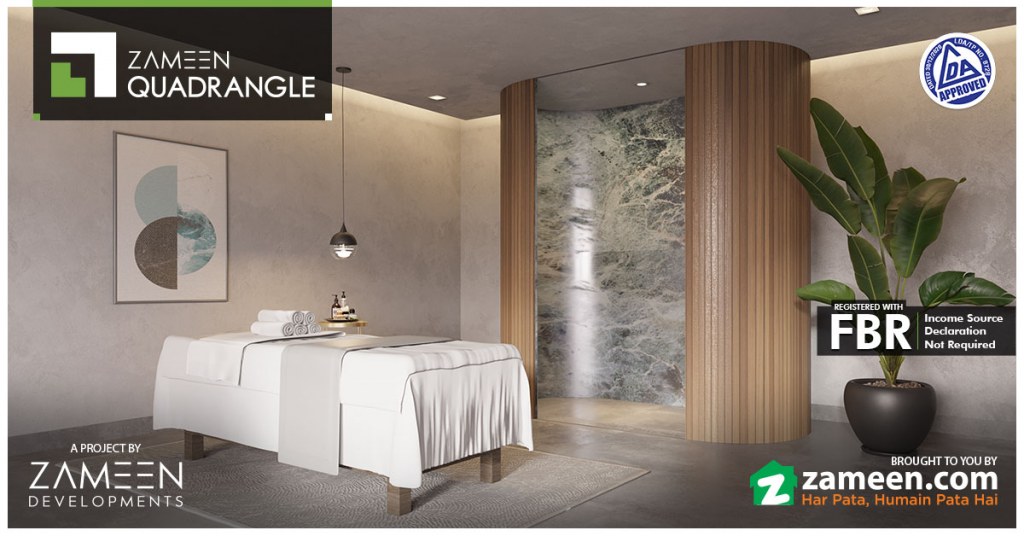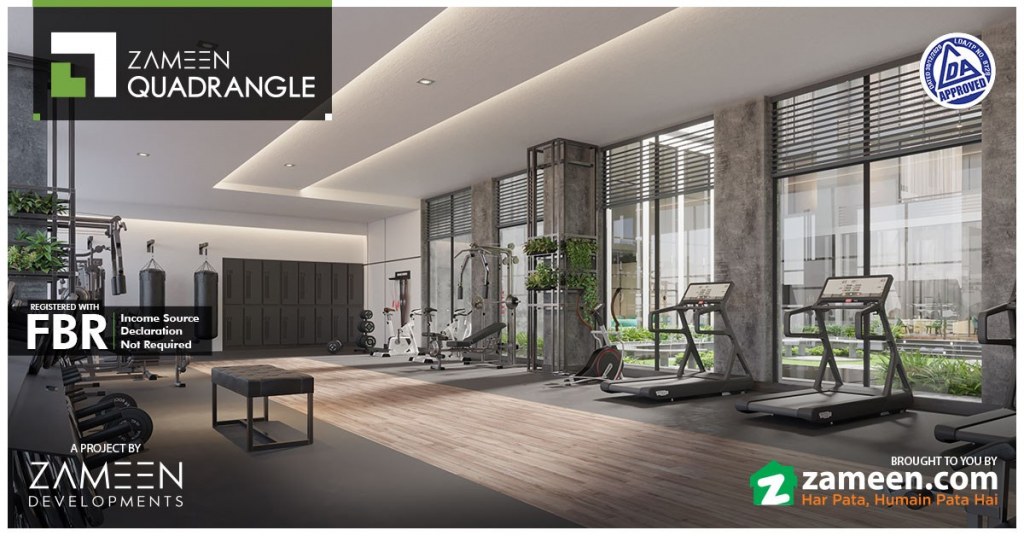 Verified Investment
The project is approved by Lahore Development Authority (LDA) and is designed as per the high construction standards of Zameen Developments. With excellent facilities and design, the residential complex is an ideal investment expected to yield attractive capital and annual rental gains.
How to book a unit in Zameen Quadrangle?
With the above-mentioned expected gains, it is safe to say that Zameen Quadrangle will be a valuable asset and a worthy investment. If you want to know more about booking details or pricing options, fill the attached inquiry form or contact us via WhatsApp. You can even leave your questions in the comments section below.
Stay tuned to Zameen.com for more updates!
Related News