Property for Sale in
Allama Iqbal Town
Results 15,005
More About Iqbal Town Lahore
Overview of Allama Iqbal Town Lahore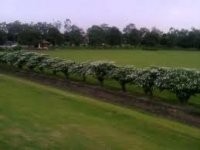 Allama Iqbal Town
, which is also known as Iqbal Town, is the most posh, upmarket neighbourhood you would find in the south western Lahore. The massive residential colony is one of the biggest and the oldest modern residential and commercial neighbourhoods in Lahore. In fact, there was a time when the size of the colony was also the reason of its fame and it went by the name of Sola So Acre. Sola So Acre, or 1600 acres, was such an impressive figure and to reinforce its stupendous size, people preferred to call it by its size rather than its name. It was only later that people snapped out of their trance and starting referring to the community by its real name i.e. Iqbal Town.
It dominates the south western side of Lahore. From all around, it's well connected. It touches Multan Road to its west and north. On its south is the Wahdat Road. The development work in the community began in the late 1970s and continued well into the early 1980s. Even though the community is still upholding the feel and the charm that typifies any upmarket neighbourhood, for a very long period of time it has also been the preferred housing society for our famous film actors (and actresses). Living in this area gave these actors (and actresses) the convenience to travel back and forth from the studios, two of which are situated nearby, namely Shahnoor and Bari studios.
The wave of development and the shifting of the city centre have pushed Iqbal Town away from other major housing societies in Lahore real estate sector. Some of its neighbouring housing societies include Said Pur, Sabzazar, Mustafa Town, Garden Town, Samanabad, Ichhra and Wahdat Colony. Today,
Allama Iqbal Town Lahore
, although is easily accessible but it can take you good thirty minutes to travel around to commercial hubs in Gulberg, Model Town and the DHA from Iqbal Town. The increasing traffic issues in and around all major roads have made coming back and forth to Iqbal Town quite a commute.
Since Iqbal Town is a massive community in itself, it literally has countless markets of its own to boast. Some of the other markets that you can find in its neighbouring areas include Moon Market and Karim Block Market. Karim Block Market is particularly famous for hosting impressive garment shops. These garment shops are frequented by not just the dwellers of Iqbal Town alone but people residing in other neighbourhoods also visit this market to shop. Other than its famous garment shops, Karim Block Market also boasts an array of eateries and restaurants which serve the purpose of putting the hunger pangs of eager shoppers to rest. The delicacies served by the eateries offer people a welcome change.
Just like all other good housing colonies, which are mammoth in size, Iqbal Town too is divided into blocks. There are numerous blocks some of which include Kashmir, Zeenat, Badar Sutlej, Asif, Gulshan, College, Umar, Raza, Karim, Jahanzeb, Nishtar, Neelam, Nizam, Ravi, Nargis, Muslim and Huma. All of these blocks are neatly designed, have wide roads, various community amenities, playgrounds, parks, mosques and green belts which add to the beauty of the area. Overall, it is a very calm neighbourhood that has a family-friendly feel to it. Since it is also away from the centre of the city, it ensures a calmer ambience and is rather also away from the kind of noise and chaos that seems to overwhelm the air of Lahore.
---
Zameen in Allama Iqbal Town
Zameen is the largest Allama Iqbal Town property portal providing up to date
real estate homes in Allama Iqbal Town
. If you are looking for Allama Iqbal Town real estate homes then Zameen is the ideal resource for your property needs.
To Sell or lease property in Allama Iqbal Town
: Please
register
for free and submit properties in Allama Iqbal Town.
To buy or rent property in Allama Iqbal Town
: Please
register
for free and leave your requirements in the wanted section.