Property for Sale in
Johar Town
Results 45,643
More About Johar Town Lahore
Overview of Johar Town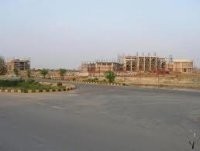 Johar Town Lahore
is the classic upper scale neighborhood that has managed to retain much of its glory. Even though many other high end residential colonies have taken hold of the Lahore real estate sector but Johar Town is still among the popular posh areas. Located in south of Lahore, Johar Town falls near motorway M-2 and is a little farther away from areas like the Cantt, DHA, Gulberg and Walton. With new housing projects sprouting in the Eastern and Southern parts of the city, Johar Town seems rather at far away. With the widening of Canal Bank Road, construction of new underpasses and overhead bridges, the driving time to Johar Town has been reduced considerably.
Johan Town is one of the largest and the most successful residential projects of the Lahore Development Authority (LDA). As a neatly planned community in the city, the colony holds massive charms amongst the realtors and general buyers and offers a peaceful neighborhood for the upper and middle upper class families. Although this residential community is fairly old, it still holds superb real estate value because for most people, it is a dream place to have a home. Named after Maulana Mohammad Ali Johar, one of the founding fathers and active members of the Pakistan Movement, the development boasts wide, clean roads and lush greenbelts.
Like any other notable development in the city,
Lahore Johar Town
offers all the basic amenities of life at a walking distance. Since the prices of property in Johar Town are only affordable for the upper and upper middle class families, most of the dwellers go about the neighborhood in their private cars. There is no dearth of local transport since a taxi or a rickshaw can easily be hailed. The various car rentals have further eased the process of traveling in and out of Johar Town Lahore. It is an ideal place for families as the area is also home to some of the best schools of Lahore.
The Beaconhouse School System, the International School of Choueifat, LGS, LACAS and The City School are some of the major schools of the area which are also some of the best in Lahore. Several of Lahore's quality institutions offering higher education are also located in Johar Town. Some of these include Allama Iqbal Medical College, University of Management and Technology, and the UCP. All of these institutions, other than offering the finest education, also offer loads of opportunities for you to turn your little ones of today into highly quailed professionals of tomorrow and thus make them play their role in shaping a better, more beautiful Pakistan.
Johar Town has all the traits of an extraordinary housing society especially because of the health care facilities it offers. There are numerous health care units dotting the area. Notable amongst them are Shaukat Khanum Memorial Cancer Hospital & Research Centre and Jinnah Hospital. Shaukat Khanum is the world renowned cancer specialist hospital that runs solely on charity. The generous funding of people from around the globe help run its research centre as well. Other than these two major hospitals, the area hosts a number of private clinics operated by qualified physicians. Many people in the area prefer these private clinics over hospitals for common flu and illnesses.
With parks and manicured landscapes, Johar Town makes for a healthy neighborhood which is also known for its peaceful surroundings. Despite the thriving business and commercial scene, there are no major traffic or noise issues. Johar Town is an ideal place to live in for families who do not want to compromise on the amenities of life and want a healthy living environment. It's things like these which make Johar Town home to some of the most sought-after properties in Pakistan.
Community Life in Johar Town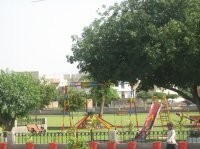 Johar Town Lahore is a true representative of upscale and elite lifestyle and boasts a glorious posh community. Despite the fact that numerous new and modern residential communities have appeared on the map of Lahore, Johar Town is still renowned for its distinctive lifestyle that it offers to its residents. Its vivacious communal style, peaceful neighbourhood, wide community roads and exotic architecture which hold the residents back from relocating to any other dream society. Living in Johar Town is like a privilege that is granted only upon elite class. This magnificent community attracts all those who can afford living here.
Abutting Lahore Canal and motorway M-2, it is still a little farther away from hurly-burly city life, though the driving time has been considerably reduced due to a number of underpasses constructed on Canal Bank Road. When Johar Town was launched by the Lahore Development Authority (LDA), it was thought that people would not like to reside here due to its suburb location. However, soon the population in this newly established locality started sprawling and the locality proved to be an excellent housing opportunity for the elites and upper middle class people. The property rates are also high here, much like other high profile projects in Lahore real estate sector.
The natural green, wide and clean roads and pollution free ambience is what makes Johar Town a dream locality. These are the welcoming features of any posh society but we find this combination lacking in some of the other residential communities of Lahore. The wide roads ensure smooth flow of traffic even during peak times. Johar Town is an upper class area so many of the dwellers here have their own cars. There is also no lack of public transport to go around the neighbourhood or out of the society.
All the basic amenities are within walking distance, even the city's best schools as well. Beaconhouse School System, Sterling Foundation, Bloom Field Hall School, Lahore Grammar School, Bait ul Ilm School, The International School of Choueifat, LACAS, SISA and The City School are a few major schools located within the community. Besides basic and high school education, you will not have to travel extensively away from the society, as some of the best colleges and universities are located within or on the periphery of Johar Town.
The University of Management and Technology and the main campus of the University of Central Punjab are located within Johar Town. Allama Iqbal Medical College and the New Campus of University of the Punjab are situated nearby Johar Town. It is also home to the best healthcare centres, clinics and hospitals. The main hospital located in Johar Town is Shaukat Khanam Memorial Cancer Hospital and Research Centre, which is one of the best cancer hospitals in the world. The other renowned hospital is Doctors Hospital that is also located within Johar Town. Jinnah Hospital is located on the periphery of the society, next to Allama Iqbal Medical College. Other than these hospitals, numerous clinics and pharmacies can be found scattered all over the society.
Johar Town is also home to a number of commercial buildings, offices, banks, boutiques, restaurants, cafes, takeaways and fast food chains. McDonald's, KFC, Fri Chicks, Dunkin Donuts, Pizza Hut, Subway, Halloween Cafe are some of the fast food chains, cafes like JAMMIN' JAVA Cafe, Gloria Jeans, restaurants like Caspian Sea, Saffron, Al-Nakhal, Bon Fire, Sichuan and Zee Grill are some of the best eateries in the city. You can find numerous manicured landscapes and beautifully designed parks within the community that make Johar Town exotic and a peaceful community.
---
Zameen in Johar Town
Zameen is the largest Johar Town property portal providing up to date
real estate homes in Johar Town
. If you are looking for Johar Town real estate homes then Zameen is the ideal resource for your property needs.
To Sell or lease property in Johar Town
: Please
register
for free and submit properties in Johar Town.
To buy or rent property in Johar Town
: Please
register
for free and leave your requirements in the wanted section.