209 Houses for Rent in Johar Town
Close
Locations of Houses To Rent in Johar Town
1 Kanal Luxury House

Lower Portion 2 bedroom attach was

...

more

Wonderful House Available For Rent In Johar Town

Your property search ends right her

...

more

Kot Araian - Lahore

102 by Icon Townhouses

Starting from

Johar Town Phase 1, Johar Town

10 Marla House Available For Rent Johar Town - Phase 1, Lahore

4 Bedrooms with attach washrooms 2

...

more

Johar Town Phase 2, Johar Town

5 Marla Beautiful Double Storey House In Johar Town Near Emporium Mall

5 Marla Beautiful Double Storey Hou

...

more

Nespak Housing Scheme - Main Canal Bank Road

City Star Residencia

Starting from

Johar Town Phase 1, Johar Town

8 Marla Double Storey House Available For Rent In Johar Town

8Marla double storey house availabl

...

more

Johar Town Phase 2, Johar Town

1,kanal Commercial Double Storey House Available For Rent In Johar Town Near Doctor Hospital

1,KANAL COMMERCIAL Double Storey H

...

more

5 Marla House Available For Rent

5 Marla house available here. it is

...

more

Johar Town Phase 2, Johar Town

Brand New 5 Marla , 1st Entry Triple Story Lavish Solid House Available

MIRHA PROPERTIES PRESENTs BRAND NEW

...

more

Johar Town Phase 1 - Block A1, Johar Town Phase 1

Single Storey 5 Marla House Available In Johar Town Phase 1 - Block A1 For rent

The House is well-planned to accomm

...

more

Johar Town Phase 2, Johar Town

13000 Sq Ft Commercial House Available For Rent Main Canal Bank Road

Ideal location. fully furnished wi

...

more

Johar Town Phase 1 - Block G, Johar Town Phase 1

30 Marla Double Storey House Available For Rent Silent Office Or Residential

This building have 7 portion double

...

more

Johar Town Phase 1, Johar Town

3 Marla House For Rent Near To Canal Road

3 Marla House For Rent Near To Can

...

more

Added: 2 weeks ago

(Updated: 2 weeks ago)

Johar Town Phase 2, Johar Town

5 Marla House For Rent Near To Emporium Mall And Canal

5 Marla house for rent near to Empo

...

more

Stunning House Is Available For rent In Johar Town

A well designed House in a posh loc

...

more

Change Your Address To Johar Town, Johar Town For A Reasonable Price Of

Your search ends with this House. L

...

more

Your Ideal 5 Marla House Has Just Become Available In Johar Town

The House has a state of the art ar

...

more

Johar Town Phase 2, Johar Town

10 Marla Brand New Corner House Available For Rent For Office And Family Near To Canal Road

5 Bedrooms 6 Bathrooms 2 Big Tv lou

...

more

Added: 3 weeks ago

(Updated: 8 hours ago)

Johar Town Phase 1, Johar Town

10 Marla House Available For Rent Family Or Silent Office In Near About Johar Town Lahore.

Vip 10 Marla Double Storey House Do

...

more

Johar Town Phase 2, Johar Town

10 Marla New Type House

10 Marla New Type House Hot Locati

...

more

Johar Town Phase 1 - Block B1, Johar Town Phase 1

10 Marla Double Storey House For Rent Block B1 Johar Town

5 Bed rooms Attached 5 bath rooms

...

more

5 Marla Full House For Rent In Johar Town Usman Bhatti

5 marla full house for rent in Joha

...

more

10 Marla Single Storey House For Rent

10 Marla Single Story house For Re

...

more

5 Marla Brand New Full House For Rent In Johar Town Neat And Clean

5 marla brand new full house for re

...

more

House For Rent

This House is Located in Johar Town

...

more

Added: 16 hours ago

(Updated: 13 hours ago)

Johar Town Phase 1, Johar Town

1 Kanal House In Johar Town

5 bed tvl dring room Double kitche

...

more
See the local trends and highlights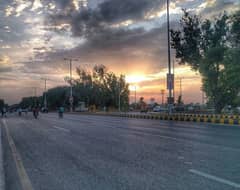 Johar Town
Be the first to hear about new properties
Renting a House in Johar Town Lahore
Located on the banks of River Ravi, Lahore is the second highest populated city of Pakistan. It is known for its rich culture, extraordinary collection of archaeological sites, delicious street food and playfully chic fashion scene. Being a busy metropolis, Lahore is a land of opportunities for all — from job seekers to investors. Over the years, the city's residents have worked tirelessly to help improve the economy and the efforts paid off.
The industrial sector here is thriving. A number of multinational corporations are setting up operations in the city. The infrastructural development is exemplary, compared to the rest of the country. The rental market of Lahore in particular, flourishing. If you want to find a home here, the city will welcome you with open arms.
For example, Johar Town, on Canal Road, is one of the most popular residential areas of the city. The society is an ideal neighbourhood for many, primarily owing to its prime location. It is important to note that buying a house here can be a little difficult since property here is quite expensive. However, the property market of Johar Town comes with plenty of renting options.
Types of Houses in Johar Town Lahore
Located along the city's main Canal Road, Johar Town is mainly divided into two phases. Each phase is further divided into several blocks, brimming with several rental units. Houses are available in various sizes. 5 marla, 10 marla and 1 kanal are among the popular rental categories. There are other options also available such as 2 marla and 2 kanal. The community offers single, double or triple-storey households for rent. Tenants can either have an independent house or can rent a separate portion. Almost all of the residential accommodations are built to meet modern standards. Floors, staircase, bathrooms, and terraces are finished with exquisite marbles or tiles. Ventilators and windows are made up of first-class aluminium or wood having fly-proof shutters and imported glass.
Rent Price Trend for Houses in Johar Town Lahore
As the community offers a wide range of houses, each having a different area size and amenities, rental trends fluctuate considerably. For instance, the monthly rental trend of a 5 marla house in Johar Town starts from as low as PKR 22,000 but it can reach up to PKR 70,000. Similarly, a 10 marla rental unit can be found in PKR 35,000 to PKR 1 lakh per month while for 1 kanal homes, the numbers can be as steep as PKR 55,000 to PKR 4.5 lakh.
Schools, Universities & Hospitals in Johar Town Lahore
Johar Town Lahore houses some of the best schools in the city, including The Punjab School, Lahore Grammar School, Beaconhouse School System, and The International School of Choueifat among many others. Moreover, numerous universities have also branched out their campuses in the society like Bahria University, SSKA (Institute of Commerce & Technology), University of Central Punjab, Pakistan Institute of Fashion & Design and many more.
You don't have to rush to the main city in case of a health emergency as the community has numerous hospitals and private clinics providing 24/7 healthcare assistance to the residents. The renowned cancer treatment hospital 'Shaukat Khanum,' which largely operates on charity, is also located near Johar Town Lahore.
Facilities & Security in Johar Town Lahore
Johar Town is a well-developed modern residential area where all the amenities such as banks, offices, parks, shopping malls, supermarkets etc. are located within walking distance. Water, electricity and gas, are readily available unless, of course, there's a regional shortage. The community is as beautiful and clean even in the monsoon season as it is equipped with proper drainage and sewerage system. High-alert and vigilant security is provided to the residents so that they can lead a peaceful life.
Shopping & Restaurants in Johar Town Lahore
The society does not disappoint when it comes to shopping and dining out. Residents can enjoy shopping from the famous Emporium Mall. Other retail outlets and grocery stores are also present in the locality for your ease. The city's famous eateries like Bundu Khan, Gourmet Restaurant, Gusto Café & restaurant etc. are some of the other major culinary attractions in the area.
Reasons for Renting in Johar Town Lahore
While renting a house, tenants tend to be concerned about two major things: security and cooperative landlords. Johar Town offers both. In addition, you do not have to travel too far to access facilities like banks, supermarkets, boutiques, shopping malls, restaurants etc. All in all, this community offers an idyllic setting with maximum comfort, making it the perfect location to rent a house.