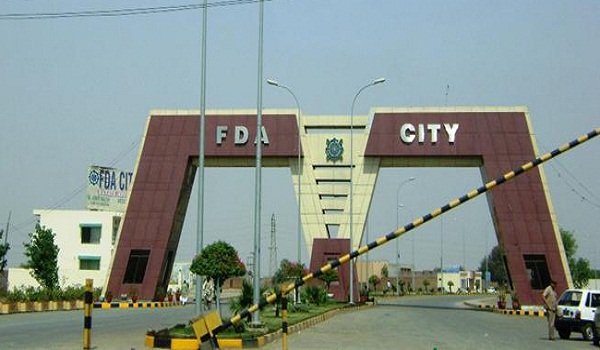 Faisalabad Development Authority (FDA)'s FDA City is the largest real estate project of Faisalabad, spanning 1,300 acres and featuring more than 10,600 plots of 5 and 10 marlas and 1 kanal.
Located on Main Sargodha Road along Motorway Housing Scheme near the M3 Motorway, FDA City is all set to offer you a decent environment in a serene neighbourhood. The locality is divided into 6 sectors, A, B, C, D, E, and F, which are further subdivided into sub-sectors.
Infrastructure development is almost complete in the society, except for the Sectors E-6 and D-6, where development work is yet to be completed. The FDA has already handed over possession in the locality but the major problem is the unavailability of electricity, which has kept people from building their houses in FDA City. However, according to Advice Associates Chief Executive Officer Mr Muhammad Shahzad, the authority will soon provide electricity in Blocks A and E.
The Water and Sanitation Authority (WASA) has also laid a 9-km pipeline to supply water to Blocks A and F. The water supply will start from January 25, 2015, according to a news source. FDA City Project Director Mr Shahid Gill told reporters that the authority was endeavouring to develop a five-star hotel, a sports city, a community centre and a Divisional Public School (DPS) in the society. Land for development of the junior and senior sections of the DPS had been allocated in Block A, he added.
The news source reported further that FDA Chairman Mr Sheikh Ijaz Ahmed had taken notice of the unavailability of electricity and had told the officials of Faisalabad Electric Supply Company (FESCO) and the FDA chief engineer to make arrangements for power supply.
The future prospects of the society are seemingly favourable, but the unavailability of electricity is one problem that the authority needs to address immediately in order to attract investors and home buyers.
That's all the info I have on FDA City at the moment. If you would like to add anything to the information I have provided in the post, please feel free to do so in the comments section below.
Related News