Karachi: The form adjustment policy announced by ARY Laguna – located in Defence Housing Authority Karachi (DCK) – last month will enable verified application/membership forms holders to adjust their forms against down payments and instalments of their units – to be allotted after a ballot (expected to take place within two months).
Read: ARY Laguna to launch 1% per month payment plan
This information was revealed by property consultant Tanveer Javed of Savera Enterprises – one of the platinum agencies of ARY Laguna.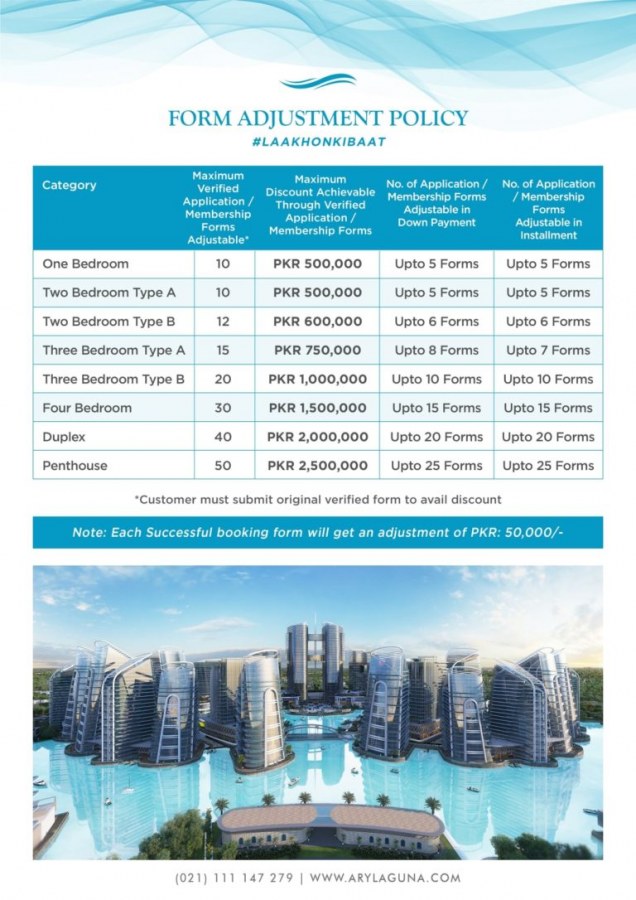 How Karachiites took it?
He further stated that owing to the popularity of the project, people bought multiple forms and got them verified. This verification will come in handy following the allotment process. Moreover, the bookings process is already underway and every successful applicant will get an adjustment of PRK 50,000.
Read: ARY Laguna extends deadline for membership form verification
What's in store for ARY Laguna investors?
When asked about the development, Mr Javed revealed that the construction work has been launched at the site and the developers aim to adhere to the communicated delivery timeline. 'It is the first apartment project in Defence Housing Authority (DHA) Karachi and is selling at an unbelievable pace,' he said. He also expressed satisfaction with the proceedings witnessed so far and hinted at lucrative gains for successful applicants.
Related News