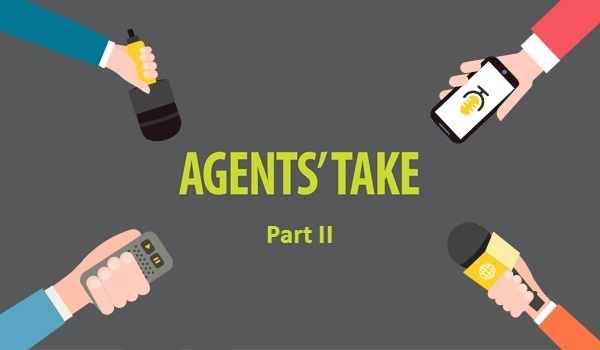 Reputed real estate agents from Gwadar, Multan, Bahawalpur and Okara give us their take on the property market
Mian Fiaz, Rosebery Real Estate Developers | Gwadar
I have been operating in Gwadar since 2003 and I have lately seen a fair rise in the number of people interested in the city's real estate sector. The new tax regime is believed to be the reason why many investors from Lahore, Karachi, Islamabad and even overseas are rushing to Gwadar. In addition to attracting more investors, Gwadar is also seeing a considerable rise in the number of offices offering real estate-related services. Increased sale-purchase activity has rightfully propelled property rates in Gwadar. I must say that Gwadar's realty sector is the future of Pakistan's property market.
Increased security and the development plan for the city promise a great future for many businesses including the banking sector and other industries. If you check out details of the infrastructure development projects the government has planned, you will certainly be tempted to invest in commercial property in Gwadar. Property rates here are very reasonable at the moment, especially in areas that are slightly away from the developed areas. The interesting fact about investing in Gwadar is that people with different budgets can find properties matching their requirements.
The demand for commercial property has been seen in the selective parts of the city such as Marine Drive, Jinnah Avenue, Central Boulevard, Sarawan Avenue and Gwadar Port Road.
INVESTMENT TIP             
For making a medium- to long-term investment, I strongly recommend buyers invest in Gwadar, especially in the commercial sector as the city is meant to become the economic hub of the region. Property rates here are increasing steadily and with the rise the in the pace of infrastructure development, asking price of land will go further up. So I recommend investors buy property in Gwadar as soon as possible.
Muhammad Idrees, Landmark Property Linkers | Multan
Investors from other cities have lately developed interest in commercial, residential and agricultural land in Multan. I must also say that unlike the main cities, property business in Multan hasn't completely dropped in response to the increased taxes. In fact, compared to bigger investors, genuine buyers and smaller investors in Multan have suffered greater losses. So, the drop seen in the real estate transaction volume is for the cheaper and small-sized plots.
I have also observed that property buyers from cities other than Multan are inclined to buying commercial land here. In this regard, Gulgasht Colony is attracting a lot of investors. It is important to note that rates of commercial property is very reasonable in Multan and considering the fact that the city is seeing immense infrastructure development, the demand for and value of commercial property in the city is destined to go up in the future.
My clients mostly have a clear understanding of what they wish to buy, the confusion exists among buyers with smaller budgets, who wish to both avoid paying higher taxes and at the same time earn huge returns in less time. I must say that DHA Multan is not the only project that has gained popularity among investors from other cities, which is why agents having a wider network spread in other metropolises don't really complain about the lack of business.
INVESTMENT TIP
I suggest my clients invest in commercial properties on Bosan Road, as the area is short of the commercial attractions a growing district requires. To smaller investors, with longer investment plans, DHA Multan certainly is the best option.
Ch. Farooq Ahmed, Abu Turaab Property & Construction Company | Bahawalpur
Being the most posh real estate project in the making, DHA Bahawalpur is bound to revolutionise the property market of the city. Unfortunately, local buyers and investors are not used to investing in projects at their initial stage. If you talk to a couple of agents here, you will learn that most of investors in DHA Bahawalpur are from other cities of Pakistan and from overseas. So, DHA Bahawalpur hasn't so far been able to intrigue local investors.
Just like the rest of country, real estate market is currently slow in Bahawalpur. It is obviously linked with an overall drop in real estate investment activity across the country. Though it was expected that local buyers and investors will value the potential of DHA Bahawalpur, this could not happen unfortunately. No real estate market can survive in the longer run on the basis foreign investment. So local investors need to realise the potential of DHA Bahawalpur.
On the other hand, the DHA needs to pace up development work in DHA Bahawalpur and share its town plan with buyers in order to increase trade activity. The recent drop seen in the value of DHA Bahawalpur files is also because several fake files were released in the market, making investors conscious. To help restore public faith in this project, the DHA must deal with the fake-file issue on a priority basis.
INVESTMENT TIP
DHA Bahawalpur is certainly the most promising investment option in the city. In order to avoid any scam, I recommend readers deal with reliable agents only. The DHA also offers a file verification service and investors must get their files verified from the office.
Abdul Ghaffar Mughal, Mughal Brothers Property Point | Okara
I have been actively working in Okara's real estate market for the last 8 years and I have never seen the property rates in the city go down. It is only the transaction volume that goes up and down, property rates here never plunge. Contrary to the fact that it is a smaller city, investors here have developed a good flare for real estate investment. The market is also dominated by investors, who truly realise the great demand for newly built houses and have made them a source of income for them.
Since Okara is an agricultural city, the property transaction volume here increases during the harvest season. It is mostly when many new buyers enter the market. From October to March, property trade volume in Okara increases and developers also launch their projects during this time of the year. Furthermore, many investors here are not after short-term gains, which is why the newly imposed property taxes don't bother investors in Okara.
Genuine buyers in the city are largely interested in gated communities offering recreational facilities to residents. Furthermore, real estate agents also spot fine deals for their investors and help them earn huge returns on investment.
INVESTMENT TIP
The newly launched Safari City is currently serving a great number of investors and genuine buyers in Okara. The project is 100% developed and a number of houses are being constructed there. Property rates in this project are also increasing steadily. I suggest readers invest in this society.
Related News