Lahore: The Defence Housing Authority (DHA) Lahore has invited applications for developed commercial and residential plots in its established phases, according to a publication. The authority will receive applications between October 15 and November 18, while the computerized ballot to choose successful applicants will be held on November 19.
Read: Excise Service Centre inaugurated in DHA Lahore
As per the publication, the DHA has announced to offer a special discount to income tax return filers.
The details on the location, size, price, application fee and plot price is available on DHA Lahore's official website. Further, applications forms are available on the website and can be filled/submitted online. Aspirants can view these details by visiting www.dhalahore.org.
Read: DHA Lahore announces possession in Phase VIII
The DHA Lahore website contains details on 290 commercial and residential plots. These include residential plots measuring 5, 7, and 10 marlas and 1 kanal and commercial plots available in sizes of 2, 4 and 8 marlas.
Here are the details on (non-refundable) application fee:
Residential plot (1 kanal) =                         PKR 15,000
Residential plot (5, 7 & 10 marlas) =           PKR 10,000
Commercial plot (2 marlas) =                      PKR 10,000
Commercial plot (4 marlas) =                      PKR 15,000
Commercial plot (8 marlas) =                      PKR 25,000
The application fee can be submitted through credit/debit card payment on the website, or through cash/pay-order/demand-draft in favour of 'DHA Lahore Ballot 2019' at the designated branches of Askari Bank and MCB Bank.
Read: Development work begins in DHA Lahore Phase VIII Ivy Green (Block Z)
For more updates, stay tuned to Zameen News.
Related News
LAHORE - The participants of the 1st Property Expo 2008 in collaboration with Nawa-i-Waqt have …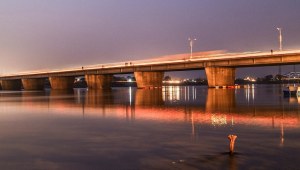 Samra Zulfiqar is a Real Estate Analyst at Zameen Media (Pvt) Ltd. You can also find and follow her on
Google+
.