Islamabad: The Federal Board of Revenue (FBR) has started a public awareness campaign on Withholding Tax applicable on transfer and registration of immovable property, states a news report.
According to details, a seminar was held in the Regional Tax Office (RTO), Islamabad on Wednesday, during which important information about different clauses of Income Tax Ordinance 2001 and Finance Act 1989 were discussed with the attendants. The seminar was presided over by RTO Chief Commissioner Sajjad Haider Khan.
Reportedly, Capital Development Authority officers and representatives of various housing societies attended this seminar.
Related News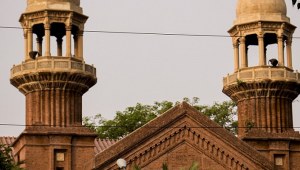 Samra Zulfiqar is a Real Estate Analyst at Zameen Media (Pvt) Ltd. You can also find and follow her on
Google+
.