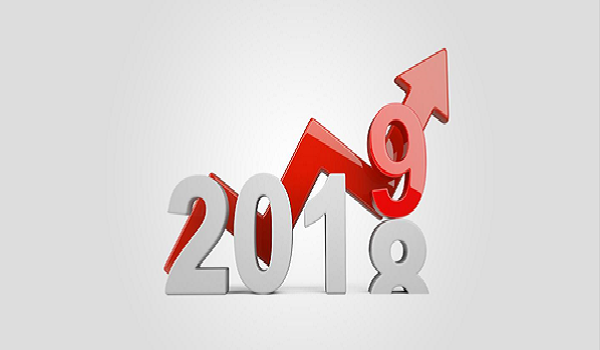 The real estate sector is considered as a major investment opportunity by most Pakistanis, especially if they have the money in hand and want to make a profit. While the investments in real estate are fairly long-term, if investors have enough funds to meet their everyday needs, the time duration taken to pay out returns is often overlooked.
However, Pakistan's economic and political stability is questionable, even in the best of times, with markets seeing sudden dips at the smallest of unrest. Thus, it becomes vital for real estate investors to discover how feasible it is to make an investment within this sector for the coming year.
Let's first discuss the biggest property events of 2018 before giving an overview of how 2019 will turn out for the real estate sector.
An Overview of Real Estate in 2018
2018 has been a chaotic year, with the markets being unreliable for the better part of it. While things were expected to stabilise after the elections took place in August, unfortunately, that has not been the case. This is because the new PTI government has brought several modifications to how property buying and selling is going to take place.
One very important development in this regard has been the ban imposed on non-filers, due to which they can no longer buy a property worth more than PKR 4 million unless they register themselves with the Federal Bureau of Revenue (FBR). This ban, however, is now not being imposed on overseas Pakistanis as was previously portrayed and women who inherit the property from their family can also own their inheritance without facing the need to declare it to the FBR.
Another incident that greatly affected Pakistan's real estate market was the 2017 decision of the Panama Case, which declared that Prime Minister Nawaz Sharif will no longer be able to hold public office. As such, it has been almost a year where the real estate market has been unable to reach new heights, in spite of the expectations of investors, who were predicting a boom in the property market of Pakistan once the new government had taken up office.
Expectations for 2019
While the real estate sector might have seen downtimes during 2018 due to the unstable political conditions of the country, the sector is expected to see a rise in investments within the new year, especially as there are several new developments underway throughout the country that will affect real estate values upon their completion.
Among these developments is the China-Pakistan Economic Corridor (CPEC), which is a road network that is being built to provide a direct link from Gwadar Port to the Xinjiang province of China and will facilitate trade between the two countries. The project, once complete, will create more opportunities for Chinese investment in the country, particularly within the real estate sector, as more and more Chinese individuals will prefer to move to Gwadar and its surrounding areas to live closer to their workplace. The CPEC is also paving the way for overseas investments to come flooding in, as the land near Gwadar is developed into housing schemes and residential communities.
We will now discuss three of the major cities with respect to Pakistan's real estate market and their forecast for 2019:
Lahore
Lahore's real estate market saw a rise in property prices last year, especially after the elections, as many positive reforms and policies were expected to turn the country's current economic situation around. The current government also has a lot of support from overseas Pakistanis and they have not shied away from investing in the country since the election results were announced.
However, investors in Lahore have gradually settled down to watch the tides turn and even societies like DHA, Model Town and Johar Town are seeing a slow investment input at present. It is expected that the market will pick up again once we are a few months into the new year. Some of the other projects that investors can consider within Lahore include SA Gardens, Park Avenue, Model City, Blue Town Sapphire and Omega Residencia.
Karachi
The new government has had a major impact on Karachi's law and order situation, with the city becoming much safer for residents. As such, after a very eventful and successful 2018, we are heading into 2019 with a similar trend. There are several new projects such as Bahria Town, ASF Housing Scheme, Fazaia Housing Scheme, Naya Nazimabad, the new phases of DHA City and others, which have been launched and introduced this past year and investment in real estate within Karachi can be a profitable decision.
Islamabad
With the Capital Development Authority (CDA) making extensive efforts to establish state of the art residential communities for Islamabadis, the real estate sector is reaching new heights. The city has several new projects that hold great potential for investors, such as Bahria Enclave, Blue World City, DHA Islamabad, Gulberg Greens, Green Oaks, Gulberg Residencia, Khanial Homes, and Capital Smart City.
With the economy being fairly unstable, Pakistan's real estate market is currently a buyer's market, rather than a seller's market. As such, while sellers continue to list their projects on the market in the hopes of getting good returns and are now offering several buying options to interested investors, buyers are waiting for the conditions to stabilise before they invest their money in a long-term venture.
On the whole, individual projects have been faring well with buyers and potential investors. Among these are the developments being made in Multan, Lahore, Gujranwala and Peshawar by DHA, along with Lake City Lahore. Moreover, with the recent modifications in the property buying ban, overseas Pakistanis can now invest their money in the country without fearing an investigation by the FBR, which was not the case when the ban was initially imposed. Thus, we can look forward to a boom in Pakistan's real estate market for the coming year.
Want to share your thoughts on the forecast for real estate in Pakistan? Please leave a comment in the section below.
Related News