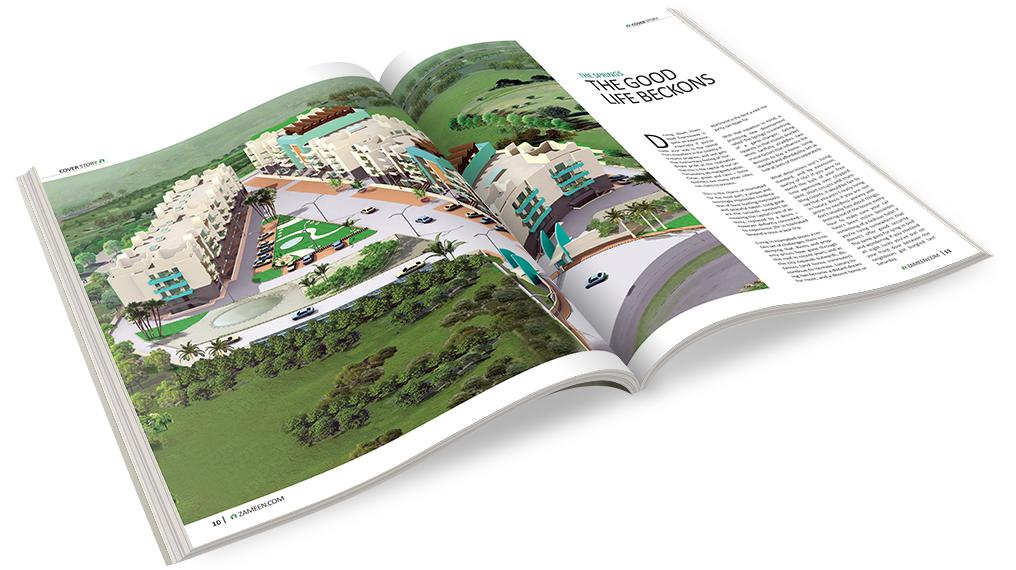 Zameen.com is known widely for introducing innovative trends and products in the market to help its clientele meet their property needs in a more profound manner.  A recent development in this regard is the launch of a monthly property magazine, first edition of which was released on 1st April 2014. The 60-page magazine is solely dedicated to Pakistan's property market and several of its sectors.
The need for this magazine was realized about a month ago when some estate agents insisted on having a printed version of Zameen.com's diverse services on their desks. With this magazine, Zameen.com is now practically in reach of everyone (offline) who has invested or plans to invest in Pakistan property sector. This magazine features real estate news, new residential and commercial projects, market reports, articles, featured agencies and estate agents, and property listings from Karachi, Islamabad and Lahore.
Although Pakistan real estate market is shifting from offline mode to online medium at a faster pace yet there is a huge number of estate agents, property buyers and investors who still find the offline medium more convenient for their dealings and there was no way Zameen.com would have left them on their own. According to a survey conducted by UNESCO in 2011, Pakistan is one of the top 10 countries in the world with highest newspaper circulation, which explains why Zameen.com was so keen to release a property magazine.
This magazine offers additional exposure to developers, estate agents and their property listings and concurrently helps property buyers from all over the country find best property investment options. Several thousand copies of this eponymous magazine have been sent to Zameen.com's premium clients and we are also planning to make it available on bookshops soon.
Related News