Best Flats & Apartments for Sale in Bath Island
1,950 sqft

-

2,050 sqft

clear all filters
Close
Locations of Flats For Sale in Bath Island
Apartment For Sale

4th Floor 3 Bedrooms Drawing During

...

more

Sawera Excellency, A Luxurious And Top Quality West Open Apartment Available For Sale

This Apartment Is Available In The

...

more

Gadap Town - Karachi

Sumsum Housing scheme

Starting from

Sawera Excellency Apartment For Sale

Sawera Excellency 3 Bedrooms Apartm

...

more

Flat For Sale

*FLAT FOR SALE* *BATHISLAND* *3 BED

...

more

DHA Phase 2 - DHA Defence

Bali Business Boulevard

Starting from

Sawera Exlancy flat

Appartment For Sale Sawera Exlancy

...

more

Added: 2 weeks ago

(Updated: 2 weeks ago)

Sawera Excellency Apartment For Sale

Looking for a Flat that fits your b

...

more

Tricon Tower Apartment For Sale

Whatever kind of Flat you are looki

...

more

In Bath Island 2000 Square Feet Flat For Sale

This Flat is the ideal property at

...

more

Apartment For Sale

Makkah Residency Bath island 3

...

more

2000 Square Feet Flat For Sale In Rs 35,000,000 Only

With an ultra modern interior, spac

...

more

The Garden 3bedroom Drawing Lounge Brand New Apartment

The Garden 3bedroom drawing lounge

...

more

Added: 4 days ago

(Updated: 4 days ago)

Tricon Tower Apartment For Sale In Bath Island

A well-constructed Flat like this d

...

more

Sawera Excellency Apartment For Sale In Bath Island

We offer you just the right Flat to

...

more

Blue Bell Apartment For Sale

A central location like Bath Island

...

more

Flat Is Available For Sale In The Heart Of Clifton Ideal For Family Living Peaceful Locations

Know that this Flat right here is o

...

more

Well Maintained Flat Is Available For Sale In Bath Island

Well maintained flat is available f

...

more

Well Maintained Flat Is Available For Sale In Bath Island

Well Maintained Flat Is Available F

...

more

Bath Island Apartment Is Up For Sell

Luxury Apartment most Prime Locatio

...

more

Brand New 3 Bed Flat For Sale In Bath Island

Brand New 3bed Flat For Sale In Bat

...

more

Brand New Tricon Tower Apartment For Sale

All your dreams can come true with

...

more

Brand New Sawera Excellency Apartment For Sale

If you are looking for a Flat in th

...

more

Brand New The Garden Apartment For Sale In Bath Island

If you are looking for a Flat in th

...

more

3 BED AVAIALBLE FOR SALE

3 bed drawing dinning lift backup

...

more

Brand New Flat For Sale

Back up Generator,Indoor Mosque, Gy

...

more

Metro Lee Grand Apartment For Sale

The Flat comes with a well-fitted k

...

more
See the local trends and highlights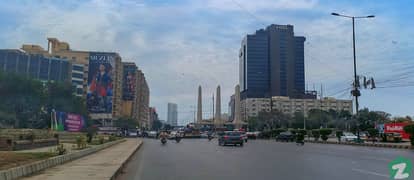 Bath Island
Be the first to hear about new properties
Buying a Flat in Bath Island
The demand for investing in Karachi's real estate, especially apartments, is increasing substantially. High-rise buildings, in particular, are receiving more permits so that more people could be accommodated in a single space. Even expensive neighbourhoods like Bath Island are moving more towards building new apartments than houses. It is located in Clifton Phase 7 and is surrounded by Mai Kolachi Bypass, Boat Basin, Teen Talwar, and PIDC flyover. The neighbourhood is home to several upscale rest houses, parks, guest houses, and apartment complexes.
Types of Flats in Bath Island
Every apartment in Bath Island has its own distinctive features. For example, some flats may offer high ceilings, a balcony and a servant's quarter. These would even cost a little bit more than units without the said features. If an apartment is located in a high-rise building, then the availability of an elevator is also important. The bedroom count for flats starts at 2 and can go up to 5. You will find a range of configurations in Bath Island to choose from starting from 3-bed flats to 4-bedroom apartment units.
Sale Price Trends for Flats in Bath Island
Real estate prices in Bath Island are competitive. Mostly foreign ambassadors reside here, which makes it slightly inaccessible for the general public — as well as expensive. The price of a 2-bedroom flat in Bath Island can range from PKR 1.6 to 2.6 crore while 3-bedroom flat prices starts at about PKR 2.1 crore, going as high as PKR 6.1 crore. For 4 bedrooms, the price range lies between PKR 3.9 crore and 6.5 crore.
Facilities & Security in Bath Island
On a societal level, KWSB is responsible for the water supply and K-Electric provides the electricity within the neighbourhood. However, on an individual level, the building owners are responsible for facilities like 24-hour electricity backup, parking, elevators, etc. As for the infrastructure, the roads are well-paved and well-maintained. Since a lot of important buildings are situated here, especially Consulate General of France and Honorary Consulate of Belgium, security is tight in the area. There are a few mosques as well as parks built for the residents of Bath Island.
Schools, Universities & Hospitals in Bath Island
Some of the best schools in the city are situated in Bath Island, such as Citizens Public School, Oxford Grammar School, MBM School, and Intellectual Minds Tutorials. Habib Public School and Beaconhouse School System are also located in close proximity. Other than schools, you can also find a number of universities close to Bath Island including SZABIST, Indus University, and Altamash Institute of Dental Medicine. For healthcare, Dow Hospital and Hilal-e-Ahmar House Hospital are two of the most visited facilities in Bath Island.
Shopping & Restaurants in Bath Island
Bath Island is located close to Teen Talwar and Boat Basin, two of the most well-known areas for food and shopping in the city. Inside Bath Island, you have access to a number of grocery stores, pharmacies, and supermarkets. However, just a 5-minute drive away, you will find Agha's Supermarket. For clothes, Forum Mall, Gulf Shopping Centre, Uzma Shopping Centre, and Dolmen Mall Clifton are some good options nearby. There isn't a wide variety of restaurants within the premises of Bath Island, but outside you will find a whole range of restaurants lined along Boat Basin.
Reasons for Investing in Bath Island
Bath Island is, undoubtedly, a very expensive area to live in. However, the money you invest in property and/or residence in this area gets you a number of amenities. There is almost no shortage of water, gas and electricity supplies. The area is secure. The neighbourhood is peaceful and fairly clean compared to the other spots in Clifton. The area is slightly old but well-maintained. If you have a flexible budget and you are looking for luxury living, with convenience, then you might want to consider buying flats in Bath Island.