Property for Sale in
Bahria Town Lahore
Results 68,718
More About Bahria Town Lahore
Overview

Community Life

Attractions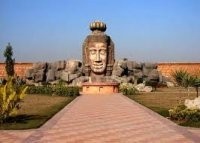 Lahore is historically glorious, commercially active and culturally rich. Rapid urbanization and ever increasing high-end developments have turned this city into a modern metropolitan. Major developments play an essential role to enhance this modern and beautiful side of Lahore to the world. One such state of the art development is
Bahria Town Lahore
that is really stylish, truly elegant, absolutely peaceful and secure. Bahria Town has brought revolution in Pakistan real estate history and introduced a concept of luxury living in Pakistan. Bahria Town management has launched a number of real estate projects in three leading cities of Pakistan with the vision to provide shelter along with contemporary lifestyle for upper, middle and lower income classes.
Malik Riaz Hussain, Chairman Bahria Town, laid the foundation of the project in 1996, initially targeting middleclass, contrary to its competitors who targeted rich and elite class. Ever since, different property projects have been introduced by
Lahore Bahria Town
management to cater to the needs of different income groups with a variety of facilities and amenities offered in each property project. The management has one vision and that is to provide world class amenities to its residents. The promise to offer the best solution in housing and commercial Pakistan property projects is fulfilled by commencing multitude of property projects.
Prior to Bahria Town Lahore project, the other Lahore real estate projects crept over the natural greenery and hid the natural beauty of the land, whereas,
Bahria Town Lahore
project was planned to keep the spirit of this land alive and green with a touch of modern living. The provision of a unique blend of conventional and modern facilities necessary for a complete urban lifestyle has made this project so popular. The project was planned and set up alongside Lahore canal and the management received a very quick, energetic and welcoming response from the investors, right after the launch of project. Bahria Town has become the first choice of people belonging to any profession and any income class. Therefore, management decided to go for balloting to sell
Bahria Town Lahore plots
.
The unique master plan, the communal setting and visionary leadership coupled with reasonable pricing of
Bahria Town Plots
has helped this project win the title of an "extraordinary real estate development" in Pakistan. Bahria Town Lahore comprises of a number of property projects in addition to the main project of Bahria Town Lahore such as Canal View Residency, Executive Lodges, Overseas Enclave, Safari Villas, Umer Usman & Ali Blocks, Bahria Orchards, Awami Villas, Bahria Nasheman, Bahria Educational & Medical City, Park Lane Tower and Mall of Lahore.
The project offers 5 Marla plot and goes up to 32 kanal farm houses. Anyone can become part of this marvellous project and enjoy a contemporary and unique living style within affordable price range. If you are interested in buying any property in Bahria Town Lahore, get help from real estate experts and realtors at Zameen by searching
Bahria Town Lahore plots for sale
. The astounding lifestyle provided through a profusion of facilities like parks, hospital, schools, zoo, commercial areas, community centres and entertainment facilities is offered just here so be a part of this project and explore a new future.
Life in Bahria Town Lahore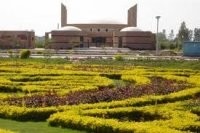 Bahria Town Lahore has quickly evolved to become the foremost Pakistan property that is increasingly becoming popular. Over the years, the Lahore Bahria Town has grown to boast a lifestyle of its own that is becoming distinctively apparent in other societies under the umbrella of the company. This lifestyle is the true epitome of the modern life that is coming into existence with the help of this state of the art development in Lahore real estate.
For overseas Pakistanis, finding a lucrative and well-trusted investment opportunity has always been a problem. The transparency which was seen when the developers invited applications for Bahria Town Lahore plots for sale made it a much coveted society. Because of that reason, overseas Pakistan began buying Bahria Town Lahore plots not just for investment purpose but also to build their homes and start a life.
Playgrounds
One of the features of the society which has made it a popular development for local as well as oversees Pakistanis is the kind of amenities available in the society. The long strips of greenbelts along with the well maintained parks give Bahria Town Lahore the much needed fresh look. The vacant Bahria Town plots and spaces are also maintained in such a manner which otherwise seems non existent in any of the other developments in Pakistan.
There is no dearth of playgrounds and recreational parks in the area either. The lush green gardens can be spotted at just about every corner of the development complete with water channels and swings.
Clean Water
Water has been a long standing issue in Karachi. With the expansion of Lahore, it is increasingly becoming harder for societies to cater to the needs of this expanding city. In Bahria Town Lahore however, the authorities make sure to provide clean drinking water to its residents.
Minimal Power Outage
Government maybe as far away from finding a solution to the impending energy crisis in the country, but Bahria Town Lahore has yet again reinforced as to what makes the best solution for this energy crisis. The residential colony owns a grid station of its own which triggers into action whenever there is a power outage. During the summers, nothing is a bigger blessing than this.
CineGold Cinema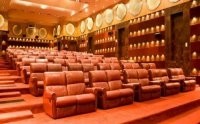 Cine Gold is one of the things that set Bahria Town Lahore apart from the rest of the communities in the Lahore real estate sector. It was not too long ago that cinema culture became hot and thriving in Pakistan. Today, despite the abysmal conditions of the local film industry, cinemas are doing great. People have been flocking to cinemas to get their share of entertainment. Lahore Bahria Town did not ignore this need of their residents and gave them a spectacular recreational opportunity in the form of this cinema. The cinema has received a superb response from the residents and interestingly enough has been able to attract viewers not just from the adjoining areas but also from other developments in Lahore.
Cine Gold Cinema, which is also known as CineGold, is one of Lahore's prime movie theatres. It is located in the very heart of the Bahria Town Lahore development, in Sector B. As is a common tradition with almost all Bahria Town facilities and amenities, the cinema is owned and operated by the Bahria Town administration. Although it was successfully built sometime during the mid 2009 but it was not officially opened till 3rd July, 2009. Ever since its inauguration, it has shown dozens of national and international flicks for several of its show times.
Cine Gold, almost as if in attempts to being true to its very name, offers gold class entertainment to the people that just goes beyond than showing movies. There are other posh areas of Lahore which also offer loads of entertainment but those cinemas only show a handful of movies released during the year. Cine Gold however, gives the viewers a bigger collection to choose from. Every year, it brings an array of collection which is a mix of local and international movies. Although the cinema shows its fair share of Hollywood movies as well but their plagiarized Bollywood versions are shown more frequently.
The fully air conditioned cinema offers the perfect blend of luxury and entertainment. The hallways and the gallery are clean and spacious. The food counter is also well-kept and clean. On the menu, you can find all of your favourite movie or cinema food items including popcorns, drinks and beverages, snacks, crisps and hot drinks. Bahria Town Cine Gold offers you a super cinematic atmosphere where you can enjoy your favourite movies and your favourite food in comfortable seats. The sitting area offers plush seats in the open hall.
Families going to the cinema usually choose to enjoy the movie from within the open area since the entire place offers a family friendly ambience. It's only after you've enjoyed the spectacle in Cine Gold that you can realize that the place offers a balanced combination of opulence and family entertainment. While entertainment remains the primary objective of the cinema, it has not ignored the aspect of security. There are metal detectors on doorways. Security staff deployed in the cinema checks bags as well in order to ensure that while enjoying yourself, you remain as secure as can be.
Mall of Lahore - A project of Bahria Town Lahore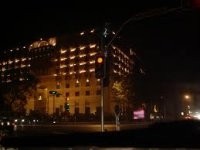 Among the most upscale and popular shopping malls in Lahore, the Mall of Lahore enjoys a prime spot. The place is home to almost all popular brands available in Lahore and offers its inspirational and classically unique interior and exterior to feast the visitors' visual senses. Huge and elegant Mall of Lahore is one of the most notable and widely appreciated projects of Bahria Town. It enjoys a central location in the midst of Lahore's posh, peaceful and calm housing society of Cantt. Because of its easily approachable location, Mall of Lahore attracts elite shopper from all corners of the city.
The grand stature of Bahria Town Lahore is accentuated with projects like Mall of Lahore and draws attention of the investors who previously considered DHA and Gulberg as the only place worth their investment. Besides Mall of Lahore, Siddiq Trade Centre, City Tower, Vogue Towers, Xinhua Mall, Hafiz Centre and Pace have also been adding their share in making Lahore a commercially active and attractive city but none of these malls could achieve and maintain the status that is iconic to Mall of Lahore. Out of the big malls that dominated the news about Lahore real estate, The Mall of Lahore truly held and kept its status of being the place to feature all notable brands under one roof.
As part of Lahore Bahria Town Park Lane Tower, the Mall of Lahore occupies 4 floors of the 650,000 sq ft facility. The rest of 9 floors of the Park Lane Tower contain luxury apartments and corporate offices, which are just ready to be delivered. Talking about the Mall again, there are more than 70 brand outlets located on the 4 floors reserved for the Mall, including Baby Shop, Levi's, Next, Leather Hub, The Body Shop, HTC, Accessorize, CASA, Khaadi, Cotton & Cotton, CrossRoads, The Craft Company. Bumble & Bumble, Scentsation, Mantra, Bateel, Ego, Chinyere, Junxion, Quiz, Junaid Jamshed, Leisure Club, Charcol, Kayseria, and Kalamkaar.
Although the Mall of Lahore is primarily known for being the only mall in Lahore to have so many designer brand outlets clustered together in the same premises, but it has not ignored the importance of reserving enough space for eateries. You will find KFC, McDonald's, Gloria Jean's, and Panini Cafe. The choice of local food and cuisine also exists for those who wish to try conventional food. To keep the activities on in Mall of Lahore, the management here arranges galas, kids' shows, family events and social get-togethers on a regular basis. These events attract important people, celebrities, showbiz stars, known personalities and hence much attention from the media.
The Mall of Lahore was designed with an intention to offer alternate shopping option to those looking to have a signature style of their own. Unlike many shopping malls that started big in Pakistan real estate by advertising the presence of a number of brand outlets and deflated soon afterwards, Mall of Lahore has quietly and quite successfully imprinted its deep marks in the retail sector of Lahore. It is not just the serene architecture and well-lit interior but the excellent planning, execution and management of The Mall of Lahore that has made it a model mall in the city known for its lavish markets and avid shoppers.
---
Zameen in Bahria Town
Zameen is the largest Bahria Town property portal providing up to date
real estate homes in Bahria Town
. If you are looking for Bahria Town real estate homes then Zameen is the ideal resource for your property needs.
To Sell or lease property in Bahria Town
: Please
register
for free and submit properties in Bahria Town.
To buy or rent property in Bahria Town
: Please
register
for free and leave your requirements in the wanted section.