Property for Sale in
Cavalry Ground
Results 4,902
More About Cavalry Ground Lahore
Overview of Cavalry Ground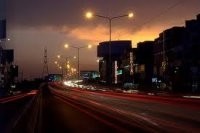 Among the posh, peaceful and secure housing colonies of Pakistan,
Cavalry Ground
is a prominent one. The locality has been home to retired members of armed forces, celebrities, business tycoons, and literary figures. If you have visited the place lately, you would have no doubts in declaring Cavalry Ground as one of the classiest, best maintained, and the safest housing societies of Lahore.
The society comprises of olden part and newly developed section called Cavalry Ground Extension. As compared to the olden part, Cavalry Ground Extension experiences more commercial activity. The atmosphere of society dominates all of its qualities. With peaceful mornings and evenings, its inner lanes are mostly free of traffic with only few cars of the residents moving in and out of their respective driveways.
As compared to its neighboring developments i.e. Cantt and Gulberg, Cavalry Ground is rather new. The society has experienced addition of many new commercial structures and housing units over the past year. However, unlike most new developments, Cavalry Ground Lahore is not devoid of shady trees and greenbelts. The sidewalks, main roads, service lanes, and houses, everything appears to be in perfect symmetry at Cavalry Ground.
Location of the society is another factor that boosts value of commercial and residential property in Cavalry Ground, Lahore. On west side of the society, lays the Civil Services Academy and Walton Air Port. To the east, Cavalry is connected with Cantt. DHA Lahore is located in its south and Gulberg touches it in the north. Cavalry is connected to all important parts of the city in a very convenient way.
Almost all facilities of life are available for the residents of
Lahore Cavalry Ground
, including fine sewerage system, availability of drinking water, efficient garbage disposal system, sound street security, and well followed construction bylaws. Assurance of a comfortable and facilitated lifestyle here has given a prominent boost to overall value of Lahore real estate. If you wish to check some very fine investment options or houses for sale in Cavalry Ground, you should browse the properties listed on this page.
Although Cavalry Ground is primarily a residential area but there is no shortage of commercial markets and retail area for its dwellers. Every street enjoys an easy access to the nearby grocery stores and related shops that serves the daily needs of its residents. Many markets in Cavalry Ground's adjoining areas, including the 7 Street Commercial Market, are home to everything that covers female fashion needs. These markets are popular among women of the neighborhood and also attract shoppers from other nearby localities.
While talking about commercial activity in Cavalry Ground Lahore, it would be highly unfair to not mention the designer shops, restaurants and retail areas located on both sides of Masood Anwari Road leading to Jinnah Flyover. Ever since the construction of Jinnah Flyover back in 1997, the value of commercial area in Cavalry Ground has increased many folds, making it one of the most attractive and expensive shopping districts of the city. The hoardings, fancy lights, beautiful display windows, expensive stuff available in these designer shops and happy families wandering around are some of the common sites of Cavalry Ground's famous commercial market.
Many restaurants, banks, schools, nurseries, beauty parlors, fitness centres, designer shops, brand outlets, and known offices are located in Cavalry Ground. These important addresses include KFC, Silk Bank, Gourmet Bakers and Sweets, HKB, Bareeze, Panasonic distributors, Working Women, Moon Banarsi, Standard Chartered Bank, Lahore Continental Hotel, Biryani Express, Askari Bank, Al Falah Bank, Fazal Din's Pharma Plus and Needs.
Robust construction activity is observed in the main commercial market of
Lahore Cavalry Ground
facing Street 13. Many finished plazas and markets are available for sale and rent. The rising demand of these shops and buildings in Cavalry Ground is contributing to increase commercial activity in the area and consequently better performance of these properties in Pakistan real estate. For more information about available property in commercial market for sale and rental, you are welcome to avail matchless services of Zameen.
---
Zameen in Cavalry Ground
Zameen is the largest Cavalry Ground property portal providing up to date
real estate homes in Cavalry Ground
. If you are looking for Cavalry Ground real estate homes then Zameen is the ideal resource for your property needs.
To Sell or lease property in Cavalry Ground
: Please
register
for free and submit properties in Cavalry Ground.
To buy or rent property in Cavalry Ground
: Please
register
for free and leave your requirements in the wanted section.