96 Houses for Sale in Nazimabad
Close
Locations of Houses For Sale in Nazimabad
Nazimabad - Block 5E, Nazimabad

Commercial House Is Available For Sale

Molas Enterprises Location. Nazim

...

more

Nazimabad 4 - Block B, Nazimabad 4

3 Storey House For Sale

606 squre yards ground 2 Ground f

...

more

Jamshed Road - Karachi

Anaya Royal Residency & Shopping Centre

Starting from

Nazimabad 233 Sq. Yard House For Sale

Ground plus 1 Floor, 2nd floor two

...

more

422 Square Yard Double Storey House Nazimabad 4

422 Yards Double Storey House, Good

...

more

DHA Phase 2 - DHA Defence

Bali Business Boulevard

Starting from

Best Options For House Is Available For Sale In Nazimabad 4

House available for sale Nazimabad

...

more

Prime Location 300 Square Yards House In Nazimabad For sale At Good Location

ground plus 2, 300 square yards we

...

more

Bungalow For Sale *code (649)*

*house For Sale* nazimabad No. 1 13

...

more

Added: 2 weeks ago

(Updated: 2 weeks ago)

Nazimabad 4 - Block G, Nazimabad 4

Nazimabad 4 No 4g Single Storey House

Nazimabad 4 No 4G 800 Sqyd Single S

...

more

Nazimabad 3 - Block D, Nazimabad 3

133 Sq Yd Ground Plus 2 Old Construction House For Sale Nazimabad 3 No 3d

Ground plus 2 old construction Hous

...

more

Nazimabad 4 - Block E, Nazimabad 4

A Prime Location House Of 240 Square Yards In Rs. 24,500,000

This House is a great investment op

...

more

Added: 3 days ago

(Updated: 3 days ago)

Brand New Bungalow For Sale

Executive Class Bangalow Executive

...

more

Nazimabad - Block 5B, Nazimabad

133 Square Yards House Ground 1 In Nazimabad No. 5 Near Paposh Market

7 Rooms, 3 Washrooms, 2 Bathrooms,

...

more

1197 Square Feet House In Central Nazimabad For Sale

This property helps you out for you

...

more

Added: 12 months ago

(Updated: 12 months ago)

Double Storey House Is Available For Sale

I am selling my furnished home, Dou

...

more

Added: 13 months ago

(Updated: 13 months ago)

360 Square Feet House For Sale Is Available In Nazimabad

Looking for an affordable House in

...

more

Added: 13 months ago

(Updated: 13 months ago)

1080 Square Feet House For Sale In Nazimabad 5 Karachi

120 gaz Ground +2 Old Constriction,

...

more

Added: 1 day ago

(Updated: 22 hours ago)

Nazimabad 2 - Block D, Nazimabad 2

Book A House Of 1944 Square Feet In Nazimabad 2 - Block D Karachi

Look no further for properties, as

...

more

Added: 1 week ago

(Updated: 1 week ago)

Beautiful House For Sale

5 bed attached bathroom drawing ro

...

more

Added: 1 month ago

(Updated: 1 month ago)

This Is Your Chance To Buy House In Nazimabad

located in karachi Aurangabad Nazim

...

more

Added: 5 months ago

(Updated: 5 months ago)

Beautiful House For Sale

nazimabad bus stop no2. near Saiful

...

more

Added: 6 months ago

(Updated: 6 months ago)

133 Sq Yard House In Nazimabad No 1

133 sq yard WEST OPEN ground plus

...

more

Added: 13 months ago

(Updated: 13 months ago)

Nazimabad 1 - Block G, Nazimabad 1

Ideally Located House Of 660 Square Feet Is Available For Sale In Karachi

House comes with different bedroom

...

more

Added: 3 weeks ago

(Updated: 3 weeks ago)

Nazimabad 2 - Block D, Nazimabad 2

Hose For Sale For Investment

Corner Plot, West Open Close To Na

...

more

Added: 1 month ago

(Updated: 1 month ago)

1944 Square Feet House In Stunning Nazimabad Is Available For Sale

Nazimabad no 2 near Rangers headqua

...

more

Added: 5 months ago

(Updated: 5 months ago)

100 Sq Yard Double Storey House For Sale Orangabad Quarters Paposh Nagar Nazimabad No. 5

Ground plus 2 Storey House for Sale

...

more

Added: 7 months ago

(Updated: 7 months ago)
See the local trends and highlights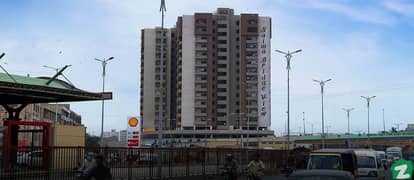 Nazimabad
Be the first to hear about new properties
Buying a House in Nazimabad
Nazimabad, one of the oldest and most developed areas of K-Town, is located in District Central. The neighbourhood is surrounded by Mujahid Colony, Civil Lines, Liaquatabad Town, Hasrat Mohani Colony, Ashraf Colony, and North Nazimabad. It was developed around 1952, primarily for people who had migrated from India after 1947.
Currently, it is considered one of the most populated residential areas in the city and buying a house in Nazimabad is considered as a very valuable investment. Its population is more than 1 million, consisting of many ethnicities, mainly including Muhajirs, Bohris, Pakhtuns, Kashmiris, Balochs, Memons, Punjabis, Sindhis and Seraikis. If you're looking to buy a house in the area, you need to remember that residential units in Nazimabad are spread over five blocks. So, do your research before making a decision.
Types of Houses in Nazimabad
There are varieties of both older and new houses in Nazimabad. From single-storey to triple-storey and from traditional to contemporary, you have a lot of choices. Block 4 has the highest number of houses available for sale. However, the older blocks 1, 2, 3, also have some suitable options. Plot sizes in Nazimabad start at 120 sq. yd. If built on two floors, 120 sq. yd. houses are spacious enough, however, if you have a bigger family, you have the freedom to choose from 240, 500, and even 1000 sq. yd.
Sales Price Trend for Houses in Nazimabad
Since Nazimabad has residents belonging to upper-middle-income groups, properties are slightly more expensive than areas like Malir and Shah Faisal Town. 120 sq. yd. houses in Nazimabad start at PKR 1 crore and can cost up to PKR 2 crore. The sales price of 240 sq. yd. houses in Nazimabad is between PKR 2 crore and PKR 4.5 crore and for 500 sq. yd. units, the asking price range is from PKR 4 to 7 crore and in 1000 sq. yd. category, the prices can be as low PKR 6 crore as and as high as 12 crore.
Facilities & Security in Nazimabad
Nazimabad is a well-planned area, but its infrastructure is in dire need of improvement because it is getting too crowded. Power supply, courtesy of K-Electric, is quite alright, however, water supply, courtesy of KWSB, can be a little problematic. People hire tankers to deal with this issue. The town has branches of almost all of the major banks in the city. Furthermore, Nazimabad has several recreational places like Al Farooq Cricket Ground, Shaheed Hasan Mohsin Naqvi Park, and The Wildlife Experience Centre.
Schools, Universities & Hospitals in Nazimabad
Nazimabad has a good mix of public and private schools. From co-ed to single-gender schools, the neighbourhood offers a wide variety. The most popular schools are Major Zia-Ud-Din Abbasi Elementary School, Happy Dale School, The Educators, The City Foundation School, Smart School system, and Rashid Minhas Primary and Secondary School. This area is also home to Jinnah University for Women.
The town has enough hospitals to provide immediate treatments to those in need. Consisting of both private and government sector hospitals, healthcare in Nazimabad is adequate. The top facilities include Dr Ziauddin Memorial Hospital, City Dental Hospital, Abbasi Shaheed Hospital, Al-Khidmat Hospital and Maternity Home, and Dow University Hospital.
Shopping & Restaurants in Nazimabad
Residents of Nazimabad have endless choices to shop from. Bazaars, malls, and local streets offer different varieties of houseware, furniture, clothes, and accessories. For clothes, people can visit places like Mustafa Cloth Market and Muhammadi Cloth Centre. Saima Pari Mall and Dolmen Mall are also present nearby.
Block 5 of this area is teeming with eateries. People from neighbouring areas frequently visit the area to get a taste of its culinary energy. Of all such spots in Nazimabad, the popular ones are Bismillah Restaurant, United Biryani Centre, Food Station, Mr Burger, Dim Sum Snacks, The Foodist, Chaska Foods, and Shalimar Snacks.