Rawalpindi: The federal government has announced its decision to include the areas around the Islamabad International Airport (IIA) as part of the Islamabad Capital Territory's (ICT) jurisdiction, according to a news report.
Commissioner Saqib Zafar recently ordered the district administrations of Rawalpindi and Attock to carry out a survey for this purpose. Resultantly, certain villages will be declared as part of Islamabad, and the buffer zone limit will be increased as well. A senior official of the divisional administration revealed this information to the press, and also stated that illegal housing societies will be removed from the site.
Read: CDA awaits govt approval to mark Islamabad's boundary in disputed areas
He added that the Rawalpindi Development Authority (RDA) had initiated a survey in the area, and had instructed housing societies to submit their details within 15 days to the Capital Development Authority (CDA). The RDA and CDA will work together to demarcate the boundaries between Rawalpindi and Islamabad (using maps from the Survey of Pakistan); with additional resources expected to be provided by the Rawalpindi Cantonment Board (RCB).
Read: NOC now mandatory for high-rise constructions near airports
After these boundaries are redefined, the area around IIA would fall under Islamabad's limits to ensure the smooth running of local and security matters. However, the No-objection Certificates (NOCs) for construction around the airport would still be granted by the Civil Aviation Authority (CAA).
The survey is expected to be completed this week, and the RDA and district revenue departments would submit separate reports in this regard.
Related News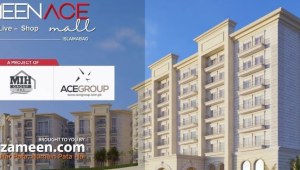 The Reserve Bank of Australia (RBA) has lifted the official cash rate by 25 basis …