A few days ago, I offered details on a meeting held between Federal Board of Revenue (FBR) officials and realtors.
During the meeting the two parties discussed the status of revenue collected under the new tax collection mechanism, and the anomalies that exist in the FBR-notified valuation tables. Members of the meeting were told that the FBR has collected 74% higher taxes during the first seven months of the current fiscal year as compared to the corresponding months of the last fiscal year. You can read the complete article by clicking here.
While the stats shared in the meeting appear encouraging, the fact remains that the shared figures do not include the tax collected under the recently announced tax amnesty scheme. In fact, the FBR is struggling to increase the tax revenue from this particular scheme. According to a news report published in the local dailies today, FBR has so far collected PKR 320.1 million from people who have turned their money white by availing the amnesty scheme – a sum much lower than the expected amount.
In order to figure out the reason for such low tax, the board has sought an explanation from its sub departments. Reportedly, an audit will be conducted to probe the matter. The board has also directed its sub offices to increase the revenue collected from the tax amnesty scheme. The tone of the news report suggests that the FBR is determined to increase revenue from this scheme and will take any steps necessary to make it happen.
To get complete details about the amnesty scheme, click here.
Almost all the estate agents that I spoke to in the past, to get their take on the amnesty scheme, were unaware of the processes through which they could jump in. Some of them were in touch with people looking to turn their money white, but couldn't do so due to lack of required information. Offering detailed orientations to real estate agents, tax collection authorities, tax lawyers, property consultants and all the related departments can certainly help increase the number of people who might want to turn their money white by paying the 3% tax to the FBR.
I am also waiting to get details on what these processes entail, so that I can share them with Zameen Blog readers, some of whom could be interested in becoming tax filers through the amnesty scheme. Let's see how soon that can happen. Readers can rest assured that these details will be shared on the blog as soon as they are made available by the FBR.
Related News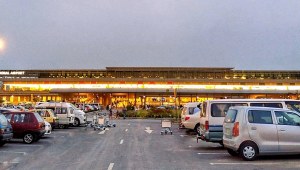 Samra Zulfiqar is a Real Estate Analyst at Zameen Media (Pvt) Ltd. You can also find and follow her on
Google+
.