Islamabad: The Federal Board of Revenue (FBR) has announced its decision to collect records of all non-taxpaying commercial property owners in Lahore in a bid to broaden the tax base, according to a news report published on February 26.
Read: FBR asks property agents to register themselves, report suspicious transactions
The taxation agency aims to document those property owners who generate millions in rental income but do not file their returns. The involved parties will face legal consequences. The board is also reaching out to the Punjab Excise & Taxation and the Lahore Development Authority (LDA) to uncover the details of commercial property owners concerned in Lahore.
Read: FBR surpasses 7-month revenue collection target
In a related development, FBR has exceeded its revenue collection target in the first eight months of fiscal year (2020-21) by generating PKR 2,916 billion in terms of revenue against the target of PKR 2,898 billion.
Related News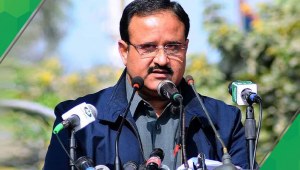 Rawalpindi: The Water and Sanitation Agency (WASA) has completed the first phase of sewerage system …